Picture Post, 1939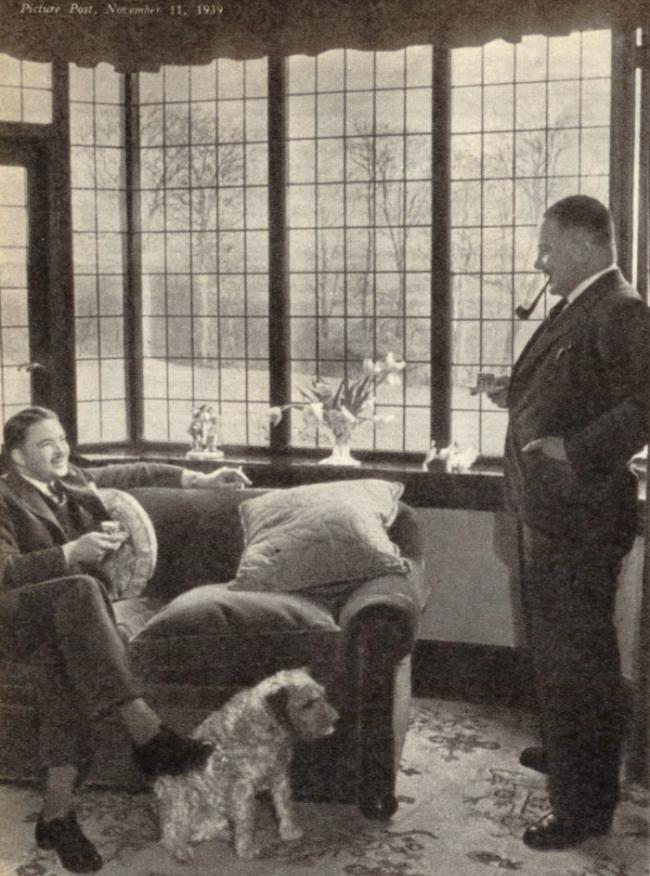 THE MEN AND WOMEN OF WIGAN : The Territorials
In the smart district of Wigan - the tree-lined Boulevard which leads out of the town. Right is Major J. W. Holmes, second in Command of Wigan Territorials, 1,606 strong, and assistant to the Director of Eductaion.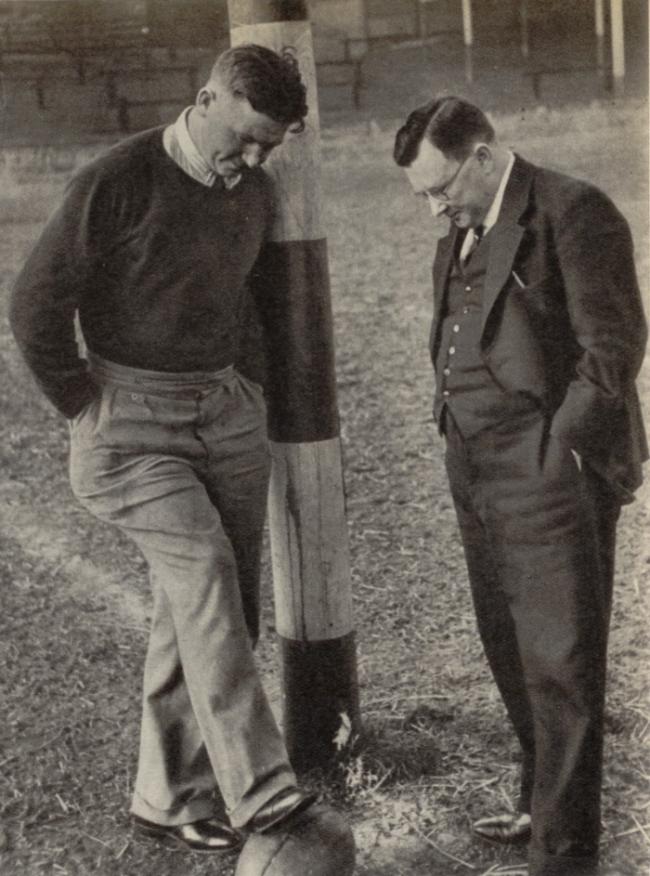 The Hero of Wigan Football Fans
Darling of Wigan football crowds is Jimmie Sullivan, full-back of the Northern Union rugby team. Secretary-Manager Harry Sunderland (right) was brought over from Australia to be the team's manager.
Eighty-five thousand Wiganers, for the first moment in one hundred and fifty years, had time - endless time - to look at the scene about them. From that day, the determination to restore to the town something of its ancient beauty dawned on its inhabitants. The transformation has been going on ever since.
There are now three municipal parks; Mesnes Park, 20 acres, in the centre of the town; Alexandra Park, 10 acres, on the south side of the borough; and the Great Acre Recreation Ground, situated in the most densely populated area, and provided with facilities for open-air exercises and games. Within the boundaries of the borough, the Earl of Crawford and Balcarres - member of a famous Wigan family - has his estate. This is also thrown open almost unrestrictedly to Wiganers.
Most famous institution in Wigan is the Mining and Technical College, which has 2,000 students, and provides courses in mining, engineering, chemistry, physics, mathematics and general science. Ten years ago, £40,000 was spent on extensions and improvements.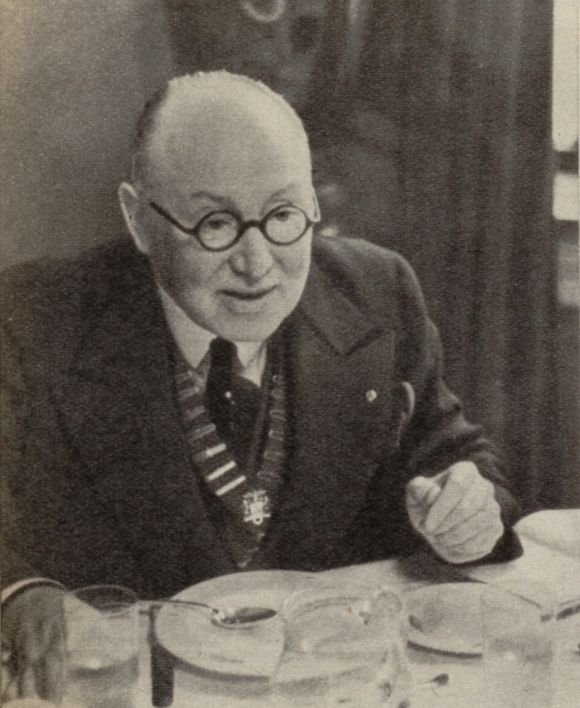 President of the Rotary Club
Mr. James Starr, a bookbinder by profession, a Rotarian by interest, presides at a lunchtime meeting of Wigan Rotary.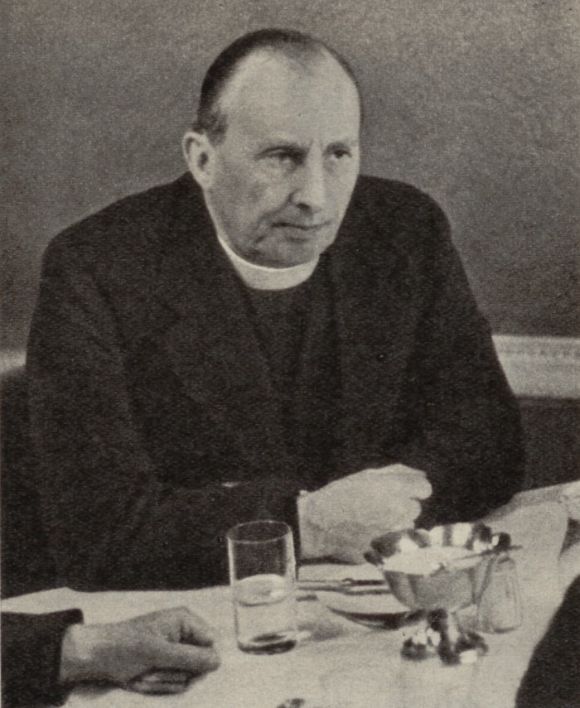 The Rector of All Saints
Canon Hunter Rodwell, in charge of Wigan's XIVth-century parish church, and a well-known figure in the life of the town.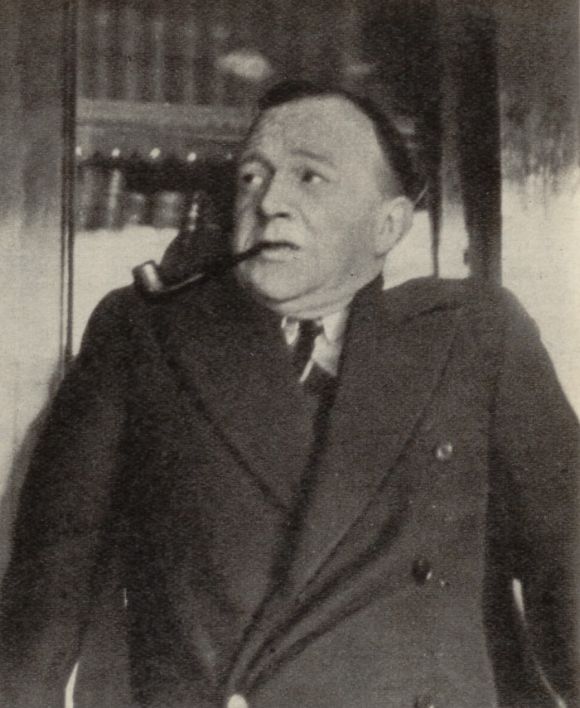 A Wigan Big Business Man
Major J. S. A. Walker, a director of Messrs. Walker Bros. (Wigan), Ltd., one of the biggest general engineering firms in Britain.