Picture Post, 1939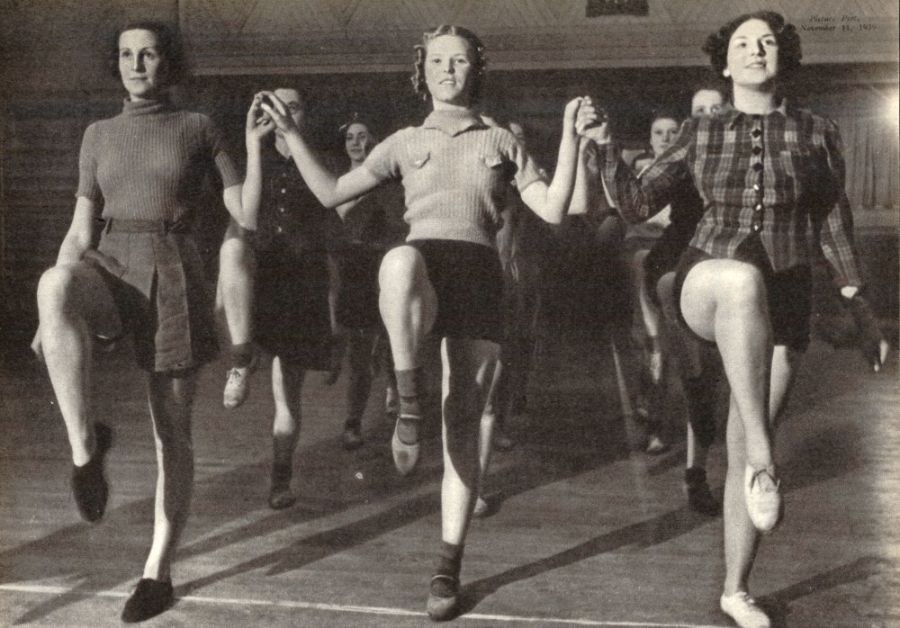 ...And the Braver Side: A Keep-Fit Class at an Evening Institute
But Wiganers are not resigned to hopelessness and ugliness. The town has eight evening institutes, and over thirty classes for culture and recreation. The Education Committee makes a special drive to get girls and young men to take part in Keep-Fit activities.
Wigan, like "poor, proud, priest-ridden Preston," its near neighbour, espoused the Jacobite and Papist cause. During the Civil Wars, it was a Royalist stronghold and repelled Cromwell's attacks for three years, until the defeat of the Earl of Derby's army at the battle of Wigan-lane.
Later, the town joined in the Jacobite risings, the Lancashire plot to restore James II to the throne; and welcomed Bonnie Prince Charlie, both in advance and retreat, the '45 rebellion. Wigan's loyalty to the ancient cause was unshakeable. To this day, more than a third of the population of the town is still Roman Catholic.
Up to the end of the eighteenth century, Wigan was a market town. Then the great West Lancashire coalfield was opened out, and the working of cotton started on a large scale. Wigan, growing increasingly prosperous, took on the vulgar trappings of the newly-rich. The town, swollen with wealth and ugliness, assumed the smoke-blackened cloak of industry. The outcome - the tragedy of failing markets, unemployment, strikes and poverty - is modern history.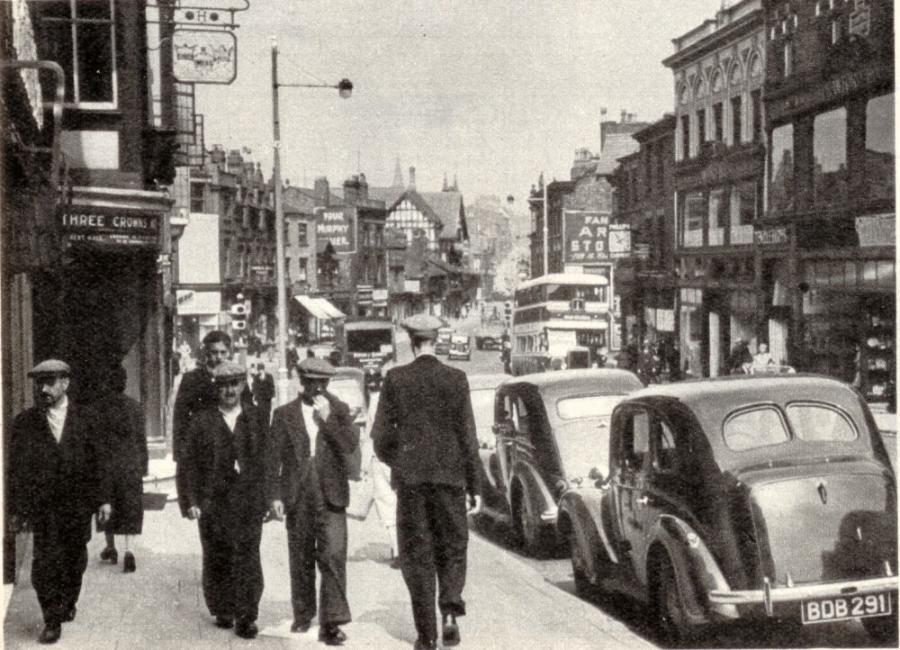 An Imprtant Shopping Centre : Standish Gate
At the end of the 18th century Wigan was a market town. To-day it is a shopping town of consequence.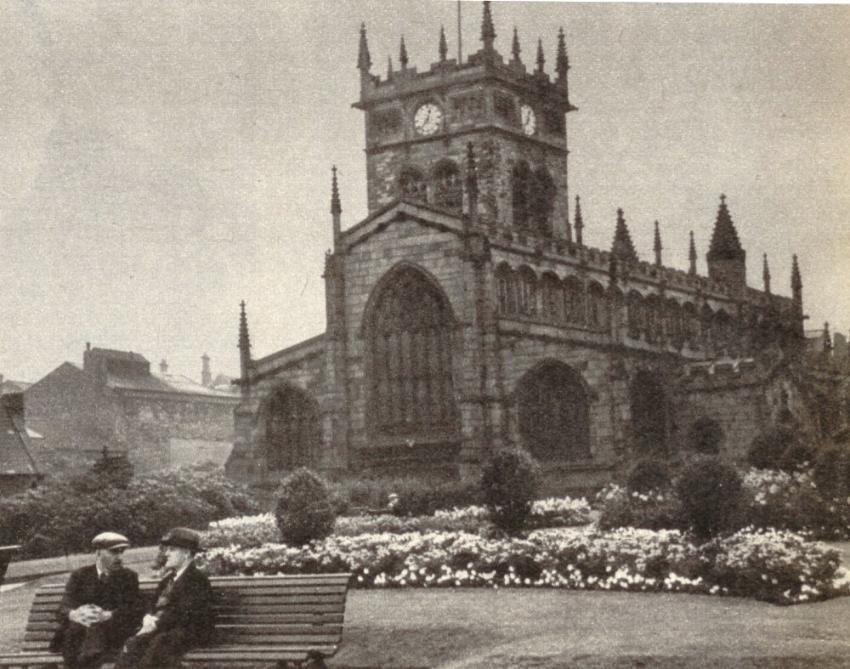 A Famous Parish Church : All Saints
The 14th-century parish church is of cathedral proportions. One of its chapels belongs to the Bradshaighs - the family of the Earl of Crawford and Balcarres.