Local Events
Local Events
List Your Event
List Your Event
What's on in Wigan
The Spirit of Elvis
Friday 30th October, 7.30pm

Gordon Hendricks has received many accolades. The greatest being crowned 'Ultimate Elvis Tribute Artiste Champion 2017' on stage at Graceland for the second time, competing against global artists.

'The Spirit of Elvis in Concert' tour transports you through time from the '68 special through to the Vegas era, breathing soul into ballads and those iconic jumpsuit numbers that set the stage on fire.

Adult: £27.50 (£25.00 ticket price + £2.50 fees)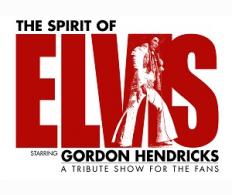 Friday 30th October 2020
The Edge, Riveredge, Wigan. WN3 5AB
Haunted Happenings online family quiz, with Charlie Guy'
Join the Museum of Wigan Life for a FREE online Halloween family quiz and storytelling led by the fabulously spooky Charlie Guy

About this Event
Calling all witches and wizards, monsters and zombies, ghosts and skeletons!

Strange things are happening online with the Museum of Wigan Life this Halloween. Join us for some spooky fun with our FREE witching quiz and storytelling on zoom. Show off your creative side and scare us with your gory masks and fancy dress. Or just come as yourself. It's going to be spooktacular!

A free certificate of participation will be sent out after the quiz.

Suitable for families and children age 4-9.

The quiz will not be recorded, and please feel free to have your camera switched off if you prefer.

The Zoom joining details will be sent 24 hours prior to the event. We would apprecite it if you could log in and join a couple of minutes before the start of the quiz as we will be unable to let people in after the quiz has started. Thank you!



Saturday 31st October 2020
Online event
Open Farm Weekend
Greenslate Farm will be open this weekend (10am - 3pm Saturday and Sunday) to showcase the animals, with volunteers on hand to answer questions and do demonstration feeds etc.
Our shop will be open 11am - 3pm, serving hot drinks, breakfast barms and cake to take away. Breakfast barms are on a meal deal of £5 for either egg, bacon or sausage barms and a latte/cappuccino etc.
There will be seating outside.
Our new ex-battery rescue hens are arriving on-site on Saturday afternoon.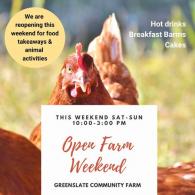 Saturday 31st October 2020
Greenslate Lodge, Greenslate Road, Orrell. WN5 7BG
80s Sensation Party Night
Prepare to party '80s style! With an incredible band that knows how to get the party started!
Take yourself back in time to the sounds of Rick Astley, Wham, Duran Duran, Spandau Ballet and so many more.

Includes: 3 course meal, live band, disco with DJ & bar service

£28.50 per person

Arrival time is from 7.30pm and event ends at 1am

To book: Contact the DW Stadium sales team on 01942 770455 or email info@dwstadium.com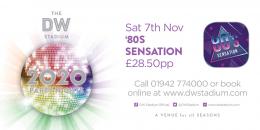 Saturday 7th November 2020
DW Stadium, Wigan, WN5 0UN
Through the Decades - Christmas Party
Party Through the Decades!
Whatever your musical era, we've got you covered with our Through the Decades Christmas Party Nights.

Includes 3 course meal, disco with DJ & festive novelties along with bar service through to 1am.

The event starts at 7.30pm and ends at 1am.

£30 per person

To book:
E: c.kennedy@dwstadium.com
T: 01942 774000
W: www.dwstadium.com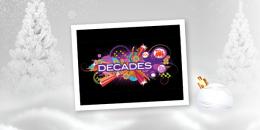 Friday 27th November 2020
DW Stadium, Loire Drive, Wigan, WN5 0UN
Movie the Night Away Christmas Party
A live stage tribute featuring songs from your favourite movies of all time such as Grease, Mamma Mania, Saturday Night Fever and Dirty Dancing.

Includes: 3 course meal, live entertainment, disco with DJ, festive novelties and bar service.

£35 PER PERSON

Events starts at 7.30pm and dancing and bar service until 1am

To book:
E: c.kennedy@dwstadium.com
T: 01942 770455
W: www.dwstadium.com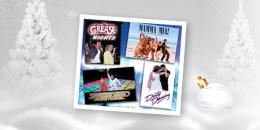 Saturday 28th November 2020
DW Stadium, Wigan, WN5 0UN
Riff Raff - Epic Rock Covers
RIFF RAFF are a four piece rock covers band from the North-West of England. With over 20 years of gigging experience, they are one of the hardest working bands on the circuit.

Covering all the great bands from Black Sabbath to Led Zep to Deep Purple as well as some unsung heroes like Y&T and Budgie... you won't be disappointed.

Check out the juggernaut that is RIFF RAFF!

Saturday 28th November 2020 | 9:30pm | Free Entry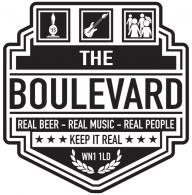 Saturday 28th November 2020
The Boulevard, 19 Wallgate, Wigan, WN1 1LD
Mamma Mania Christmas Party
Mamma Mania! Recreate and perform all the classic Abba songs you know and love, from Waterloo, Abba's international triumph, to Dancing Queen and of course Mamma Mia!
Mamma Mania have been performing for over 10 years, making them one of the most successful Abba tribute shows to date.


Includes: 3 course meal, live entertainment, disco with DJ, festive novelties and bar service.

£38 PER PERSON

Events starts at 7.30pm and dancing and bar service until 1am

To book:
E: c.kennedy@dwstadium.com
T: 01942 770455
W: www.dwstadium.com
Friday 4th December 2020
DW Stadium, Wigan, WN5 0UN
The Drifters 2020 at The Edge
Friday 4th December, 7.30pm

The Drifters are back with a brand-new show performing all their classic hits from the last six decades.

The legendary group have been inducted into the Rock & Roll of Fame, performed for the President of the United States and listed among the Greatest Artists of All Time by Rolling Stone magazine.

Don't miss 'Saturday Night at the Movies', 'You're More Than A Number,' 'Come on Over to My Place', 'Up On The Roof,' 'Under the Boardwalk', 'Save The Last Dance For Me', and many more hits!

Tickets
Adult: £32.45 ( £29.50 ticket price + £2.95 fees)

Friday 4th December 2020
The Edge, Riveredge, Wigan. WN3 5AB
Through the Decades - Christmas Party
Party Through the Decades!
Whatever your musical era, we've got you covered with our Through the Decades Christmas Party Nights.

Includes 3 course meal, disco with DJ & festive novelties along with bar service through to 1am.

The event starts at 7.30pm and ends at 1am.

£33 per person

To book:
E: c.kennedy@dwstadium.com
T: 01942 774000
W: www.dwstadium.com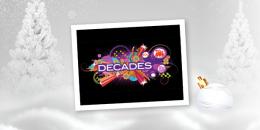 Friday 4th December 2020
DW Stadium, Wigan, WN5 OUN
---