Local Events
Local Events
List Your Event
List Your Event
What's on in Wigan
Wigan Maternity Voices Online Meeting
Thursday 26th Nov, 10.30am - 12pm

Calling parents and parents-to-be!
Help us improve local maternity services.
Follow the link below to book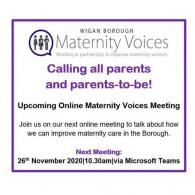 Thursday 26th November 2020
Online via Microsoft Teams
Death Practice in the 19th Century by Charlie Guy online talk
Museum of Wigan Life hosts a FREE online zoom talk 'Death Practice in the 19th Century' by Charlie Guy

About this Event
The Museum of Wigan Life is delighted to host this FREE online talk.
The Choir Invisible: Death Practice in the 19th Century - Charlie Guy

This talk aims to dispel the dark myths of the Victorian dead and shine a light on some of the forgotten, outdated and downright creepy funerary practices, traditions and superstitions of the age. From booby-trapped coffins and body-snatchers to photography and funeral souvenirs, come and explore the fascinating world of the Victorian dead brought back to life.

Due to the subject of this talk it is most suited to adults.

About Charlie Guy

Charlie Guy is an anatomist and social historian, holding masters qualifications in Human Anatomy from the University of Edinburgh, and in English from Edge Hill University, Lancashire. Charlie has significant expertise in literature, cultural history, medical history and practical anatomy, and has previously presented work at the University of Edinburgh Death and Identity in Scotland (2016) conference, the annual British Association of Clinical Anatomists (2019) conference, and was keynote speaker for the Natural Bodies (2020) conference held at the University of Worcester.

For several years Charlie has written and presented annual historical talks for the Museum of Wigan Life, focusing on Victorian death practices, traditions, and superstitions, and her previously published work also includes a journal article centred around the history of monumental architecture for Mausolus, the journal of the Mausolea and Monuments Trust, as well as two pieces in Wigan's local history magazine Past Forward.

We are delighted to welcome her back for this online talk.

Please note, this talk may be recorded.

The Zoom log in details for joining will be sent out 24 hours before the event.

Please make sure you log in to the event a few minutes early as we will be unable to admit latecomers. Thank you!
Saturday 28th November 2020
online event
Parents and Carers: Kooth Session
Mon 14th Dec, 6.30 - 7.30pm

An introduction to the Kooth service, for parents & carers

Kooth offers free, safe and anonymous online support for young people aged up to 19. Services include online counselling, self-help advice and support forums.

Please book via the link.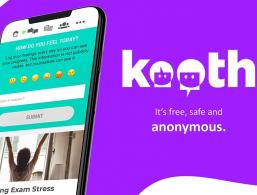 Monday 14th December 2020
Online
Bantz Bingo Christmas Party
Lively tunes, crazy games and of course a few games of bingo!

Includes: buffet, live entertainment, disco, festive novelties and bar service.

£30 PER PERSON

Events starts at 7.30pm and dancing and bar service until 1am

To book:
E: c.kennedy@dwstadium.com
T: 01942 770455
W: www.dwstadium.com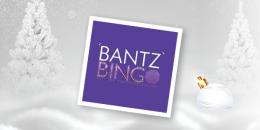 Friday 18th December 2020
DW Stadium, Wigan, WN5 0UH
New Year's Eve Party
Our New Year's Eve party is the perfect way to celebrate, whether you are celebrating as a couple or with family and friends, we have a great party planned for you!
Enjoy a delicious 2 course hot pot buffet followed by disco with resident DJ

Includes: 2 course buffet, disco with DJ, festive novelties and bar service.

£34 PER PERSON

Events starts at 7.30pm and dancing and bar service until 1am

To book:
E: c.kennedy@dwstadium.com
T: 01942 770455
W: www.dwstadium.com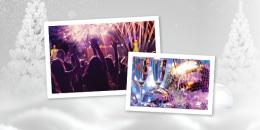 Thursday 31st December 2020
DW Stadium, Wigan, WN5 0UN