Local Events
Local Events
List Your Event
List Your Event
What's on in Wigan
Wigan and Leigh Hospice Gardens' Open Day
Sunday 19th July, 11am - 4pm

Wigan and Leigh Hospice gardens will once again open as part of the National Gardens Scheme.

Our gardens have colourful flower beds at the front, and behind the hospice visitors will discover three ponds and a Chinese bridge donated by the Whitworth Art Gallery.

Our Dedicate A Daisy memorial garden offers a chance for reflection and as the gardens are adjacent to Amberswood Common they are a haven for wildlife.

The gardens at the hospice are a hidden sanctuary for our patients and their visitors right in the middle of Hindley.

North West In Bloom awarded our gardens Gold in 2018 and Level 5 (Outstanding) in 2019 in the Hospice category.

The entrance fee is £3.50 & refreshments will be available to buy.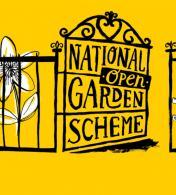 Sunday 19th July 2020
Wigan and Leigh Hospice, Kildare St, Hindley, Wigan. WN2 3HZ
Derian House Gardens' Open Day
Sunday 9th August, 11am - 5pm

Derian House Children's Hospice is opening its gardens to the public for a day, as part of the National Garden Scheme.

All are warmly invited to explore the gardens which help create an atmosphere of relaxation, tranquillity and joy. Distinct areas include the Smile Park, the Memorial, and Seaside Gardens, and the two newest creations - an "enchanted" fairy garden and "Jurassic" dinosaur garden - both designed by the children in a shady corner offering a magical place to play.

Admission: Adult £3.00, Child Free
Light refreshments available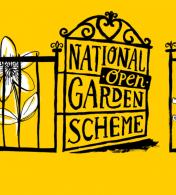 Sunday 9th August 2020
Derian House Children's Hospice Chancery Road Chorley PR7 1DH