Picture Post, 1939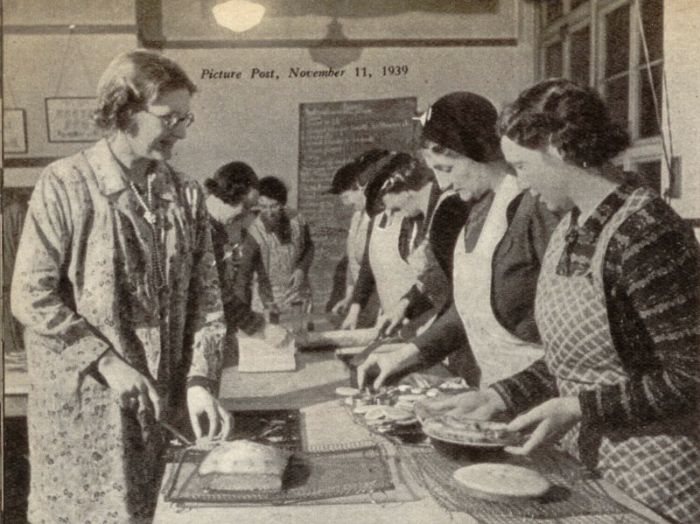 EVERYDAY LIFE IN WIGAN : An Evening Class
Wiganers are passionately keen on education. There are eight Evening Institutes for further education of children. Adults can find classes in an immense variety of subjects. There are also classes for unemployed.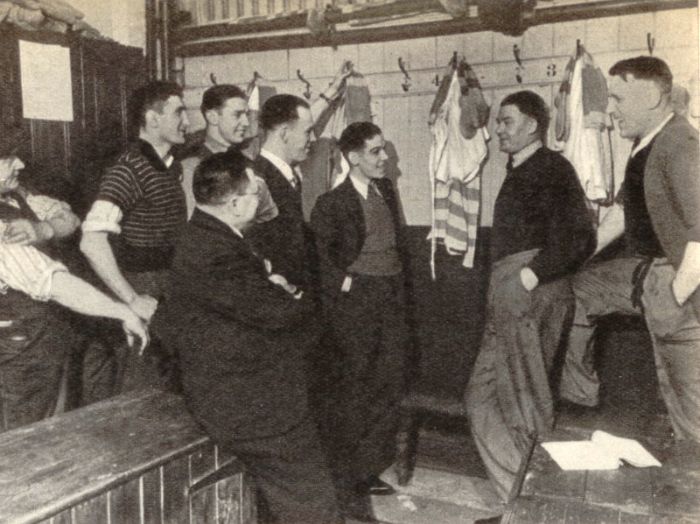 A Talk on Tactics in the Chainging Room
James Sullivan, who came to the town from Cardiff, has been Wigan's full back at the Northern Union game for 17 seasons, kicking 100 goals a season. He is now the captain and a local hero.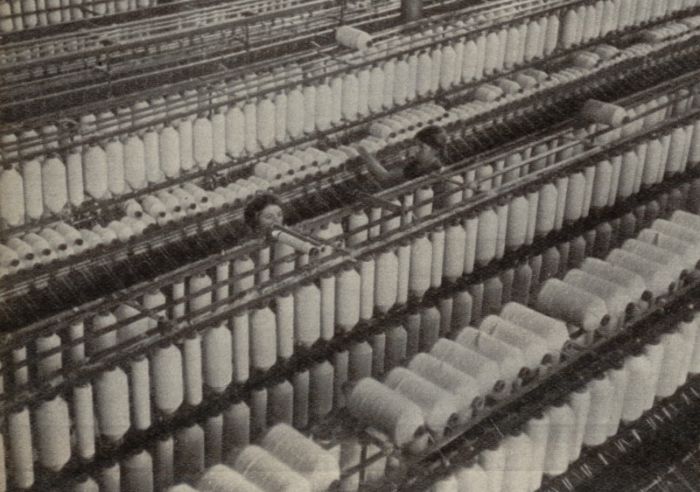 In the Card-room of a Big Cotton Mill
The card-room is the room into which cotton emerges in thread form. Blacking-out has meant big problems in such rooms as this, which cover a vast area and have all-glass roofs.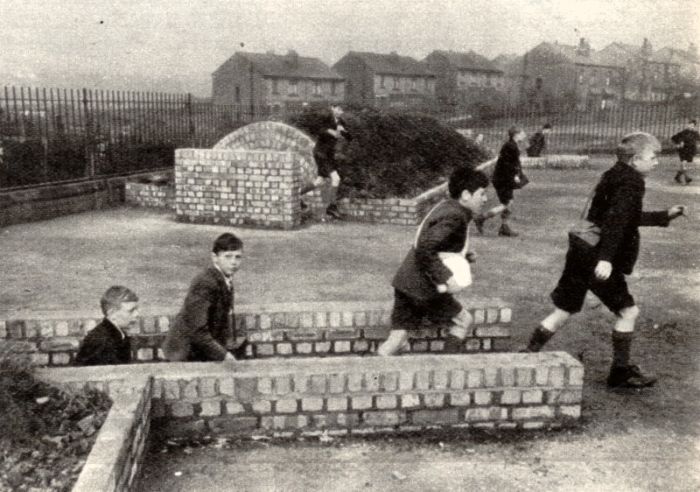 A.R.P. Drill at Whelley Central Elementary School
Mr. J. Dean, the head master, has organised his boys well. 210 of them march in orderly files to the shelters with their masters, in two minutes. Inside are benches made by the masters in the school workshop.
There is a theatre, where the local comedian, Tom Moss, is the greatest attraction; prices from 6d. to 1s. 3d. to 2s. on Saturdays. There is a greyhound racing track; 6d. admission, 6d. the enclosure. And, above all there are the Rugby League matches, at the Wigan Ground, Central Park, admission 1s. to 3s. 6d. This game has drawn over 40,000 people at Wigan. The greatest personality is Jimmie Sullivan, the Wigan full-back, who has played for the team for 18 years and kicked a hundred goals every season. Rugby League, which is faster than the Rugby Union game, is played thirteen-a-side and there are many differences in the rules. In this country, it is played almost entirely in Lancashire and Yorkshire. Wigan has been one of the most enterprising clubs in the Rugby League. It has not only brought many players from South Africa, Australia and New Zealand, but has also brought a team manager from Australia namely Mr. Harry Sunderland.
If you haven't any money to spend in Wigan, you can go to the library and read the papers, or take out one of the valuable collection of 100,000 books. You can have a swim in the Corporation Baths for 4d. (a popular pastime; 143,487 people used the bath during last year). Or you can attend an evening class in such subjects as first aid, physical training, dress making and needlework, languages, musical appreciation, speech training and drama, debating and history.
The most important week in the year is Wakes Week, which falls at the beginning of August. The place to go, of course, is Blackpool.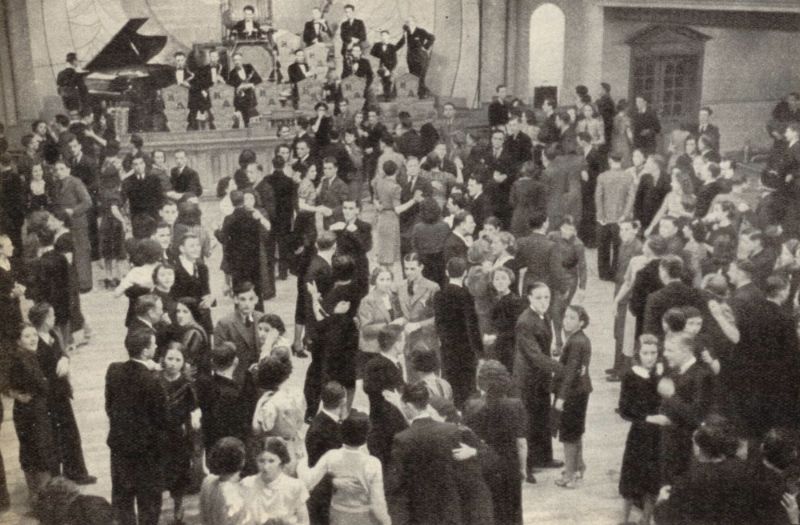 Where Wigan Lads and Lasses go for an Evening's Entertainment
Popular centre for dancing is the Empress Hall. Dancing, as a rule, goes on every evening from 7.30 to 10.30. Hall holds 500. Price is 6d. a head; 1s. on Saturdays.