I remember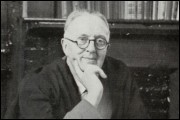 I remember...
my school teacher
Comment by: Anne Marsh (Ashton-in-Makerfield, England) on 22nd September 2009
In response to Wendy Quilliam: Whilst I cannot dispute what you have said about Mr. Gibson,I simply do not remember him being nasty to anyone. I wouldn't say that he was my idol though! Perhaps you were there before me as I do remember David Shaw and he was a few years older than me. I started in 1964. Also, all my memories of St. Paul's are not happy ones. I can remember Miss Swift being horrible to me on more than one occasion. I really am sorry that you weren't happy at St. Paul's. I wish you all the best now and for the future. Kind regards, Anne.
Comment by: Andy Measey (Halifax, England) on 18th September 2009
I went to the Deanery from 70 to 75. Mr Aspinall was the best! I remember him comming to school in his flash Cortina spinning the wheels in the car park?? The man was a real big influence on my education and how I turned out as a bloke . . a real top man, is he still around????
Comment by: Beryl Hallsworth (Ashton, UK) on 17th September 2009
I went to Ashton Sec Mod early 50's, I recall, Miss McAvoy (sports especially hockey), Miss Byron (art), Mrs Smith (Dance and PE,) Mrs Glossop (english) Mrs Jones (maths I think) Mrs Huggins was head at the time. The head girl at the time can't remember her name but we were more scared of her than the teachers so if we were messing about we always had someone on watch.
Comment by: Eileen Allister (Naylor) (Hindley, lancs) on 16th September 2009
Hiya Angela I have often thought about you im so pleased that you remembered me i hope your well please get in touch i have included my email address Eileen xx
Comment by: brenda foster (rochdale, uk) on 6th September 2009
i remeber buggie mr swift mr rimmer and miss byron i left schoolin 1956 and went to moss lane sec mod my name was brenda bennett love to hear from any body from that time x d
Comment by: brenda foster re bennett (rochdale, g m ) on 6th September 2009
i remember miss byron and buggy i left schook1955 hope someone remembers me they were great days
Comment by: Neil Pennington (Ontario , Canada) on 31st August 2009
I attended All Saints Sec Mod. form 1951 to 55, and Remember the Head Master was Mr. Rigby, Mr Griffiths taught English, Mr. Clark taught Maths, Mr Maudsley Georgraphy, Mr Richardson P.T. and Art, Mr. Walsh Woodwork, Mr. Nicholson Metalwork, Mr. Hudson Sience and Mr. Spencer Practical Maths. Mr. Spencer later went on to be Head master at St. Georges Junior School. I was there when David Bolton and Keith Holden both played for the School Rugby team and that was the year we won all the Cups. both turned professional and played for Wigan. David Bolton later went to Australia and coached Rugby.
Comment by: Neil Moorhouse (Edinburgh, UK) on 29th August 2009
I went to St Bendedicts and started in Miss Fanning's class. I was told I should be to have avoided Miss Kay and her Tidy Boxes. In the Junior school, Miss Owens was a bit of a disciplinarian while an excellent teacher, while Mrs Unsworth wanted us all to be priests. My favourite teacher was Mrs Atkinson - she told read out brilliant stories, especially James and the Giant Peach and Charlie and the Chocolate Factory. I've never forgotten afternoon reading to this day with her. And of course, there was Mr McArdle who eventually found his wife to be there when he was teaching top class and I think she was teaching second year juniors. If you had finished your class work, you got the privilege of taking his little loves notes to her.
Comment by: christine brown nee higham (wigan, england) on 20th August 2009
does anybody remember moss lane school platt bridge teachers were mrs byron mr whitehead buggy swift mrs cheetham mrs thoughton from 1961
Comment by: PollyOlly (Wigan, England) on 20th August 2009
I went to the Sacred Heart School in Springfield. I hated Monday mornings when Father Greenhouse would come into our class and asked us children at random to recite a particular prayer, also woe betide anyone who hadn't been to Mass on Sunday. My favourite teacher was Miss Carey, a lovely lady, the worst was Miss Marshell.
Comment by: ronald berry (sandringham Victoria , australia) on 17th August 2009
whelley school same time as wally rouse.played rugby for shamrock rovers in1948 at central park beat st;joeseph inthe final under 18s albert davies was our couch.
Comment by: Wyreworm. (Garstang, England.) on 12th August 2009
I could never forget my favourite teacher.Mr.Robert Aspinall of Appley Bridge who taught me at Wrightington Hospital Scool,on F Ward from 1944 to 1947. There were aprox 50 boys on the ward. Twenty odd at one end of the ward aged from two years to eight years and at the other end of the ward were approx 25 more boys aged between nine and school leaving age. Up patients, those who could walk about also had lessons at the School Building a short walk from the ward. Mr.Aspinall was the master of the senior boys of which I was one of them.He would walk down to the ward every morning Monday to Friday With a range of different ages from nine to school leaving age,you can imagine the different books containing the lessons for pupils. Maths,English, History,Practical Drawing,Geography.......all the usual lessons that would have been taught in a normal class room with able children.These lessons were taught every morning from ten thirty until twelve lunch time.Mr.Aspinall walking from bed to bed sort of teaching and advising us one by one. In the afternoon Mr . Aspinall taught us how to make rugs, work with cane to make trays and other items as well as covering the fames of wooden stools with sea - grass for the seat. How this gentleman coped with all the lads is difficult to understand. Some of the older boys knew how to bully not only other younger patients but even Mr Aspinall. He was the kindest most honourable, gentle, humerous and caring teacher I have ever met. Mischief and badness in a boy could not be tackled by corporal punishment as it would in a normal school in those days. Somehow he quietly chatted to the boy and sorted out any problem quietly. His sense of humour was beautiful and he related events from outside the hospital to add humour within his lessons. Patients could be incarcerated for years at a time and visiting was from two pm to 4 pm on the first Saturday in every month. Parents had to travel many miles by train or bus from the very boundary of the County and in some cases....fathers were absent serving in the forces, at war.Transport to and from Wrightington was difficult but one or two of us who lived nearer were lucky enough for our parents to visit far more often than the usual one day per month.By hook and by crook they manage to bribe thier way into the ward to visit. No, I shall never forget my Teacher. Mr.Robert Aspinall. After I had been discharged fro Wrightington in 1947, I kept in touch with one or two fellow pupils and learned that Mr. Aspinall had suddenly passed away. we, his charges, whilst we may have not realised at the time.....have a great deal to thank him for....I am sure that other lads will even today....remember him too.
Comment by: Ruth Kellie (Bolton, England) on 11th August 2009
i remember Miss Stott, Miss Hurst, Miss Reynolds also Mrs. Littler who was headmistress when i attended Britannia Bridge school between 1951-1955.
Comment by: Lorna Gimson (Burnham, Bucks) on 23rd July 2009
I went to St Michaels infants and junior and remember Miss Cunliffe, Mr Boggis, Miss Lamberhurst and Miss Aspey. I then went to Hindley and Abram Grammar school and remember Miss Nicholas, Mr Britten Mr Dowell and Mr Harris.
Comment by: Beryl Gibson nee Hedley (Braintree , Essex, England) on 15th July 2009
I went to Wigan Girls High School in the 50,, I remember Miss Allen ( quite a tartar, but with a soft heart really ), Miss Bennet, Mrs. Tattersall, Miss Holland, Miss Shepherd, and who could forget Miss Little + Miss Whittle ( cookery + needlework )
Comment by: Frances (Heide, Germany) on 6th June 2009
Read the message from John Jarvis, started Robert Lewis Infant School in 1958. We must have been in the same class I was Frances Brown then. Yes Miss Hill was in charge, it was a lovely little school and I didn't have far to go as I lived in Severn Drive. I remember everyone was quite miffed when they closed it down and we had to join with Pem Primary.
Comment by: Sue Coleman nee Lewis (Lincoln, UK) on 3rd June 2009
I went to Cardinal Newman in Hindley from 78-83. Teachers I remember: Mr Malone (English), Mr Tighe (Chemistry), Mrs Winter (Biology), Mr Duff (Spanish), Mr Birtwhistle (Maths), Mr Drake (RE), Mr Hart (Art), many more are still there in my head but I have forgotten names. I was in Barlow for the 5 years I spent at school.
Comment by: Timelord (Ireland, Ireland) on 25th May 2009
Hi, I remember Cardinal Newman school in Hindley very well, but does anyone know what became of Kim Bale, who was there around 1972 to 1976 ? I was so in love with her, but was too shy to know how to tell her. I imagine shes married now with lots of kids, still, if anyone knows what became of her, even though Im living abroad now, Id at least like to know how shes doing, thanks.
Comment by: Joan Beckett(Wilding) (wigan, UK) on 9th May 2009
I was one of the unlucky ones to go to Skerries with St. Pats. I remember the bunk beds and I also remember falling badly off the top bunk.
Comment by: Angela Gibbs (nee Maalma) (Hampstead, London ) on 3rd May 2009
I remember Mr Rigby - Head Master and Mrs Ryan deputy Head - are they still alive? Would love to know what Eileen Naylor who was my friend at school is doing?
Comment by: fran (wigan, england) on 29th April 2009
going to belgium with st pats in59 with mc dermott the first in the school to do so as they always went ti skerries before and sang mcs songs of finding a bug in the bed and telling it to go for mc dermott said no 2 people in 1 bed a weeks full board a trip to holland and france for £14 happy days
Comment by: Joan Beckett(Wilding) (Bolton, UK) on 21st April 2009
Hi Rita Adama also Supuplad, if the slaughterhouse you talking about was in Hardybutts, my brother Robert Wilding worked there also.
Comment by: Donna Owen nee Gornall (Bolton Lancs, England) on 16th April 2009
I went to Cardinal Newman'79-'84. I remember all the teachers that have been mentioned before, Ihave very fond memories of Miss Lee who became Mrs Cobban(English) she gave to me a love of books and the theatre. I have also good memories of singing in Joseph in Mr Baxters choir! I also remember- Mr Rossi (French) Mr Drake (R.E) Mrs Finch(R.E) Mr Roberts(Joe)(assistant head)Mr Wensley (science)Mr Wilson (wood work/R.E)Miss Flannagan(Head of 1st year,scared the life out of me!)Mr Packwood(Music)I now work in a primary school,imagine my horror when Mr Flannagan (Science)was a supply teacher! In the class that I do special needs! lovely man,would love to know how old he is though a my sister is 49 and he taught her!
Comment by: A parr (Adelaide, Australia) on 11th April 2009
I went to rose bridge boys section 1943 to 1948 and remember little hock agreat teacher and Mr Arkwright also little hewy, who loved to use the cane the first chance he got. and Mr Selsby ,he took class A1 and he Was A1.
Comment by: rita adams (wigan, lancs) on 10th April 2009
hey supuplad i remember miss holland at the girls school my grandDAD WORKED AT THE SLAUGHTERHOSE WOTS UR NAME IM RITA ADAMS I LOVED ST PATS AND FISHER
Comment by: Martin Doherty (Alberta, Canada) on 29th March 2009
I remember my very first day at St.Cuthbert's Infants on Ormskirk Rd. I was holding my mam like I don't know what. I remember crying my eyes out. I Remember getting those little bottles of milk which sometimes would be frozen and also a jammy dodger at break time. How about peeing up the wall in the outside toilets. I went to St. Cuthberts Juniors too in Norley Hall, good times. There was me, my 2 sisters and brother there all at the same time. I remember Mr. Toman teaching us rugby with his little mustard coloured mini and Mrs .Barber in her little Triumph Herald. Yep, I got the strap once from Mr. Murphy. Some of the people I remember are Paul & Elaine Cumberbatch, Ian Fisher, Brendan Phillips, Anthony Lamb, Francis Winstanley, Anthony Klossic, Malcolm Reddy, Jeff Pemberton, Carl Ashcroft. Where are they now? Tommy More was my next school 74 -79. I have read some of the other posts, all those teachers come to mind, Mr. Riley, Mrs. Baron, Mr. Lee, Mr. Wilcox, Mr. Wild and all those others I forgot. I remember living in Kitt Green and getting the 622 or 621 and 611 bus to and from school. I would even go home at lunch times and sit upstairs on the back of the bus thinking I was hard as I was in the Army Cadets. Whatever happened to Mandy Smout, Margaret Turner, Kathryn Burley, anybody know. Good times, great memories.
Comment by: vicky (bolton, uk) on 9th March 2009
quote"hi joan what year did you work at the Freemasons? i worked there when jack fearnley was landlord and they had disco on Thursday nights" Jack was my dad, (well he adpoted me) vicky
Comment by: carl briscoe (hindley, england) on 26th February 2009
i attend the "Cardy" from 72-78,teachers like Paddy Moran,"Alf"Hart,Pinky Wilson(his catchphrase was "walking slowly boy") ,Graham Naylor,Miss Senior,Brian Sharples,and "golly"Blackledge all the great teachers that made me so intelligent ! so i keep tellin the wife !
Comment by: Shirl (Wigan, UK) on 22nd February 2009
Thanks for putting Miss Anderton's passing on here Carol. My mum told me about it at the time. 84 years of age - my word! God bless her.
Comment by: catherine jolley nee mccormick (wigan , lancashire) on 14th February 2009
does anyone remember Miss Boardman Head of St Cuthberts infants also Mr Murphy Head of St Cuthberts juniors Miss Howard Mr McCardle also i was one of the first to go to St Thomas More Sister Rose head Miss price maths sister julie sewing
Comment by: alan bland (st helens, england) on 11th February 2009
hi les gaskell hope you are well yes a lot of people i remember from st thomas,s but could not remember names been on facebook for help recently take care al
Comment by: Brian Halliwell (Ashton, England) on 3rd February 2009
To John Dennet I also live in Ashton.We were at the Bluecoat to-gether.I started the year after you.Ask for me any night at the Jubilee club in Wigan road.A good friend of mine is Jim Yarwood,our old school captain at All Saints.
Comment by: Ste Jordan (Wigan, England) on 2nd February 2009
Aye up Joan Beckett! I used to live in Darlington Street East too! Remember Billy Seddons well! I went to St Pats, I remember my 1st teacher was Miss Dickenson then Miss Blake, then Miss Lenegan, no problem with any of these fine ladies!! Went to juniors and encountered Miss Rynn - not too keen on her! Mr Mallin was next - great teacher! Then Miss McArdle, then finally the wonderful Miss Underwood. Great and happy memories at St Pats!
Comment by: les gaskell (hindley, uk) on 17th January 2009
hi allan bland long time i remember you same class , paul irving wayne preastley tony cornish mary fisher mandy cust ect lol
Comment by: Jeff Unsworth (Wigan, UK) on 11th January 2009
Rose Bridge Secondary Modern.1956/60 Teachers & nicknames: Mr Winstanley ( Owd Wink ) Mr Clitheroe ( Owd Click ) Mr Hughes ( Little Hewy the hardest caner in the school) Mr Ocleshaw ( Little Ock ) Mr Selsby ( Can't remember a nickname, possibly the nicest teacher I remember ) Mr Wright ( Magwa )
Comment by: b kellie (blackrod bolton, england) on 10th January 2009
i went to rose bridge boys section from 1950 to 1955 does any body rememder little hock and mr arkwright he was the actor type at wigan little theatre
Comment by: dave (South Glastonbury, USA) on 9th January 2009
I remember Mr Robinson and company from Wigan Grammar in the mid to Late 60's. I was especially impressed with Jem Hall (Geography) all 6ft 8in and his Gym Slipper Rupert. Never met Rupert myself but the number of boys I saw get a bad mark on homework of a test and then met Rupert (and then had trouble sitting down) was enough for me to work hard in school. So many more unique teachers.... I could write all day
Comment by: Gordon Rouse (Melbourne, Australia) on 9th January 2009
Any one remember Warrington Lane Primary School during the years 1941 and 1947
Comment by: Gordon Rouse (Melbourne, Australia) on 9th January 2009
Whelley Secondary School 1947 to 1951. The headmaster was Mr. Dean. Teachers were Mr. Woods, "Tubby" Edwards, "Much" Miller. Tom Beach took us for sport and P.T.Those were the good old days.
Comment by: carol (wigan, england) on 8th January 2009
R.I.P Nora Anderton.....02-01.2009.Aged 84.EX headmistress of St Johns school pemberton much loved..........
Comment by: BRI (WIGAN, uk) on 24th December 2008
i went to abrahm guest high, left in 87. mr woodhouse (grrrrrrrrr that man). the head mr woplington (woppy) was brill, well i thout he was.we had sum good teachers and sum real crap ones. mr laithwaite (ernie) car main, he was funny but grumpy also, he used to ask us has any one got any fags. bet most people will never forget mr slinger, he was there for years n years him. what about the cross country course, me n sum of my mates got grassed on for takin a short cut. wish i could go back. also does any one remember woppy on the tele doin his history bit. i do. i remember him at the bridge near the vavigation.
Comment by: WENDY QUILLIAM (JOHNSON) (wigan, england) on 2nd December 2008
Yes I also went to St.James Worsley Mesnes and I do remember Miss Heyworth, I can always say when ever I saw her in town, always remembered me. Even though my mother took me out of her school& sent me to the horror domeSt.Paul's Goose Green. Miss Heyworth was lovely in fact brilliant. I must say Miss Unsworth the head infant teacher at St.Paul's was always lovely & Miss Swift she was amazing, the 2nd & 3rd year junior techers were a nightmare.
Comment by: WENDY QUILLIAM (JOHNSON) (wigan, england) on 2nd December 2008
re Anne Marsh I am really sorry to here of your idol Mr. Gibson at St.Paul's C of E schhool Goose Green. I really loved Miss Smith who taughrt sewing she was the 1st yr junior techer & Mr.Gibson was the 3rd year one, but golly my memorries are from yours & I am sorry to burst your bubble. He was a very violant & cruel man always reaching for the very thin cain from the back of the cupboard near the exit stairs. He used it considerabley on four lads and would come into the dining hall, picking out David Shaw. He would stand him infront of the serving stables infront of everyone including the dinner ladies, then clap his hands together with almighty force,but not before he ensured David's head wad inbetween. David Evans was also another of his toys for violence. He was brutal. I can also remember Miss Lowe leathering my hands with a 12inch ruler for running out of class to be sick,which I was on the stone steps as I did not quite manage to reach out side. When I came back to the classroom I was never offered any assistance, nor was I sent home, just rulered quite bad don't you think??? My memories there where also of great favoritism for those children whoses parents constantly went to church. Our headmaster was nice though. I was not at all sad to leave it was like an asylum. I think it made loners out of a lot of people.
Comment by: carol - nee Taylor (hindley-ashton in makerfield , england) on 23rd November 2008
My school was in Hindley at Argyle St. Infants,Juniors,and Seniors from 1952 to 1962 and i had the best time of my life. i read a memory from Brain Webb earlier,page 5 i think, he mentions Mrs Valentine and her stories, how true this was, along with her famous Purple hair dye. someone also mentioned Mr Robinson and how strict he was, with the boys yes, but a pussy cat with the girls, and myself being a Prefect he was always nice to.Other names mentioned like Miss Milligan, Mrs Pilkington, who read the best story of Riki Tiki Tarvi i,ve ever heard. But does anyone remember Inf.+ Jnr teachers ??? Head was Mr. Devenport, who was also still the head when my children went there, and in my infant years Miss Bowerace,also Miss Shepard. and not forgetting the long seving Mr. Collier - Depty Head.Other names escape me now, but i,m sure once i post this, they will flood back. I can also remember many of my class mates names, and still have some old group black+white photos. Susan Spencer, Carol Daniels, Margaret Gibson, Eilee Lowe, as for the boys Frank Liptrot, who has sadly died, Joseph Roughly, John Ollerton to name just 3. Thanks to Wigan World and the writers on here for bring back so many very Happy memories for me.
Comment by: Jordan Wilson (Wigan , Uk ) on 7th November 2008
i remember goin to school at woodfield primery school and one day i was playing football and my shoe came off and went stright up in the air and on its way back down it hit a man in the head who was painting a wall and he well off his ladder
Comment by: peter banks (kew yed city, lancs) on 22nd October 2008
any one out there still remember the best school in Wigan in the sixties?, thats right Thomas Linacre on Parsons Walk, all lads together not a girl in sight, no distractions to stop us all studying. Here are a few teachers names to conjure with, "jasper" the metalwork teacher with a wicked jab to the chin, Mr Thorpe the music man and "Clarence" his punishing cane, Mr Robinson the pt teach with the size twelve smooth soled plimsole when you had to touch your toes ready for punishment, and the teach who's name eludes me but he could throw the board duster the length of the room and still hit you between the eyes with it,or if you were leaning back on the chair could kick it out from under you and catch it before you crashed to the floor, a bit like the tablecloth trick. Oh happy days and even happier memories. to all the ex "Linacre Lads" thanks for the good times. pete
Comment by: owd dave (wigan, england) on 21st October 2008
heres an owd un anyone remember Beech Hill primary school in the mid forties Miss TAGART the CLEATON sisters MARY and CONSTANCE SHE WAS THE BAD TEMPERED ONE also two dogs who used to come on the playground daily ROXY and MONTY HAPPY DAYS
Comment by: carol birchall(nee adamson) (wigan, england) on 2nd October 2008
I still see Miss Anderton from st johns pem, I remember miss phythian with great fondness, she chose myself and lillian bowls to make the staff tea and do the washing up, we got out of many lessons.miss matthews horror and also mrs miller.Miss Starkey could scare you too death, mrs lowe was great.Mr starkey, no comment!!!
Comment by: Jimmy (Wigan, Lancashire) on 20th September 2008
Your right about the headmaster Shirl, his name was Starkey.
Comment by: Shirl (Wigan, UK) on 14th September 2008
Hi Joyce. Of course - Miss Anderton - a robust lady, right? Never liked the headmaster for a couple of reasons. Not a nice man at all - a bully with some boys, as I remember rightly. Otherwise, happy days right Joyce? x
---