I remember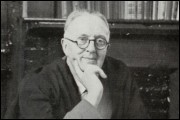 I remember...
my school teacher
Comment by: janet heyes -ravenall. (hindley , u.k.) on 10th June 2012
i went 2 st.bens -then cardy. remember alot of the teachers mentioned.i left 1970 after takin my cse....pity the school ad 2 go-! can anyone remember girl i was best friends with while i was at junior school-anita snape -she lived in liverpool rd. but went 2 convent..
Comment by: mary escolme (atherton) (Pendine, Wales) on 29th May 2012
Happy days at St John's R.C. Brick Kiln Lane with the exception of Miss Prior and Miss Davies, then at Notre Dame High School, Standishgate - 1965 onwards. Happy carefree days. Mr. Heptinstall (French teacher) terrified us all but we had a lot of laughs.
Comment by: derek malone (shannon, co clare) on 19th May 2012
St johns.1968-1971 great days.anyone out there knows if david loyde games teacher is still alive.i use t love playing soccer f him.
Comment by: Me (Wigan, England) on 8th May 2012
I remember that old woman who had a cigarette everytime you saw her. She was the Principal at John Rigby College in the mid 80's, forget her name, not important. You got cancer just by going into her office which she definitely didn't smoke in. She gritted crap advice to me about which subjects I should take - like Chemistry - presumably so I could make her some fags to feed her revolting 300 a day habit.
Comment by: Borsdane Brook School (Wigan, England) on 29th April 2012
I attended Borsdane Brook School when I was about 8 years old and left maybe two years later (1996). I have nothing but fond memories of this school and heard it closed in 2000. I was a bit of a handful and getting into fights most the time so I have more than a few memories of my favourite teacher shouting at me but I thought she was great. That school was my sanctuary and my teacher like a guardian angel. I would love to get back in touch with someone who might know of this lady. Unfortunately I do not remember her name, only that the classroom I was mainly in was the one near the nursery class and there was a playroom next to it. The teacher was young looking, strict (but fair), and had blond hair, and I think she was of small stature. I would have been known as Rachel Naylor back then but have since changed my entire name. If anyone thinks they might have known me or the teacher I described from Borsdane Brook School then get in touch! I would love to hear what past students have gotten up to since and would be even happier to find my old teacher to get the opportunity to thank her myself.
Comment by: Jean Davies (nee Porter) (Melbourne , Australia) on 25th March 2012
I remember Mr Bridge, Mr Christopher and Miss Fairclough. A lot of other names I have forgotten. I dont forget the happy times spent there and lots of friends. All the school dinners. Making Tea and Coffee for the teachers in the final year
Comment by: joe tighe (leigh, england) on 11th March 2012
david lawson was the best teacher at st pats in 1940s and 50s.he had a short fuse but had no favourites.he made sure we got things right no matter how long took to sink in.there was no messing about in david lawsons class,he used to throw the chalk or board duster at the ones who were not paying attention.wouldnt get away with that today,it didnt do us any harm at all3
Comment by: william craddock (Haydock, England) on 2nd March 2012
At St Nathaniels Platt Bridge, I remember Miss Dean she was the Head and a teacher called Miss Hindley. At Moss Lane & Rose Bridge, I remember Mr Tatum the Headmaster, mr Bithel, mr tarpey, Miss Wrenall, mrs Cheetham (Nellie), Mr Beddard, mr speakman, Mr Pursell (I'll put my toe behind you) Miss Craven, and the most beautiful, fitest teacher in the world ever was Miss Moore she was the french teacher who the married Chris Baybutt a famous sportsman in the 70's.
Comment by: Daniel Jones (Wigan, England) on 27th February 2012
Much saddened to hear of the passing of Mr Hardman,I always found him very fair,but firm,well hey,this was the sixties!I attended St Johns School 1964-1970,vividly remember Mrs Aldred,what a wonderful teacher,and a lovely,genuine woman,also Mr Riding,Mr Robinson,Miss Packingham,Miss Livesey,I for one remember my days at St Johns very warmly,with great fondness.I recall Mr Hardman used to play a piece of classical music on the record player as we filed into assembly,and the name of the piece,and the composer was written ,boldly on the blackboard,just inside the hall,this fostered in me a love of music which remains with me today,I became a singer/songwriter much later,and I still love the classics now,whenever I hear 'Trumpet Voluntary'even now,I think of Mr Hardman,I had a lot of love and respect for that man,and I think that Hindley Green is a much colder place without him.Wherever you are Sir,I salute you,God Bless ya....Danny Jones....
Comment by: Karen Teasdale (manchester, ok) on 18th February 2012
I remeber my teachers for south Manchester they were a great bunc,,,
Comment by: Hazel Bulpitt nee Darwen (wigan, lancs) on 13th February 2012
i remember mornington road school i went in the 69 70 s mr greenwood was my class teacher i mated with paula beckitt mr colliier mr heap was there ,science teacher sid i remember one of the brocklys.i used to go out with a lad called pele
Comment by: Linda Housley Nee Higham (Metung , australia) on 25th January 2012
Hi Linda Birch I remember Miss Holbrook also her cane I use to get the cane everyday off her she said my writing was a disgrace also Mrs Round a lot of memories and a long time ago
Comment by: linda birch (WIGAN, UK) on 18th January 2012
Wywarm Garstang England, Yours is the best success story of teaching I have seen so far. God Bless Mr Aspinall he still is an inspiration as your words have inspired me thanks.
Comment by: linda birch (wigan, UK) on 18th January 2012
To Freda, What a memory. Makes me wonder what that poor little boy had done that was tied to the door handle.He must have been about 4 and half like you. He was probably just crying like you that teacher must have been insane to do that.
Comment by: linda birch (WIGAN, UK) on 18th January 2012
I remember Miss Holbbrook. Most it seems remember her for the cane. I once had the ruler off her. I had dropped my knitting needles. What a punishment. Some pupils however either got the cane or ruler almost every day. How mad is that. Pupils today would go into shock. At the end of the day though we all respected her and we all survived and most did well. Wonder what happened to Miss Holbrook.
Comment by: linda birch (WIGAN, UK) on 18th January 2012
I went to Moss Lane Platt Bridge for about a year just before it closed then we were transferred to Rose Bridge. I recall one of the best school memories of my life every Christmas. It was hearing Slades 'So here it is Merry Christmas,for the first time in the school hall. I was dancing with the PE teacher Miss Pierce. Every time I here the Lyrics 'Look to the future' it takes me straight back to that Christmas Party it was the best Party I ever remember.
Comment by: linda birchmore (wigan, UK) on 18th January 2012
Hiya Christine nee Jones dont think you were in my year at school but remember all those teachers you mentioned. Remember having a fight with Lorraine Walsh on that bridge that went to Mrs Davies 's class. We both ended up with bald patches on our heads. Remember where the boys played footy we called it the Big Boys Yard. The girls were never seen in that yard. Miss Round was there too she is 103 or 104 now. I think those teachers made us who we are today they were the best. And miss Holdbrook who used to send her favorite pupil of the day to the chippy at Lower Ince for Steak Pudding two lots of chips and a portion of gravy. Wonder if she is still alive.
Comment by: carole phillips (wigan, england) on 23rd December 2011
I went to St. Michael's primary and junior school
Comment by: Alan Hill (Preston, England) on 8th December 2011
Chainy started with two people holding hands. They would chase other children around the playground trying to tick them. The ticked child had to join the chain which grew longer and longer as the game went on Only the two kids on the end of the chain were allowed to tick. Skilly was two teams and a base, the home team had to catch all the opposition and return them to the base. All captured players were released if one of the opposition touched the base.
Comment by: Ann Wright (Hindley, uk) on 7th December 2011
I remember Miss Whiticar deputy head she was eval and she enjoyed giving the girls the pump - and Banger geographie teacher and my tutor. He would never get his QTS now!
Comment by: Andrew O'Hagan (London, UK) on 7th December 2011
Hello Alan. Could you describe those games, 'chainey' and 'skilly'? I'm trying to picture them and remember if we played similar games at my school in Scotland.
Comment by: margaret s (wigan, uk) on 6th December 2011
hi Neil you must remember me from the Freemasons.i use to live in Highfield Grange Ave.i remember the time you came in the masons on crutches when you had come of your bike.i worked there when Jack Fernley had it and then Mick sorry cant remember his last name. Pam,Susan and Dot worked there at the same time.i also remember your mum and dad they were a lovely couple.dont know if your mum ever told you about the time she got locked in the loo and she climbed on the cistern and over into the next toilet we did some laughing about it lol.hope your all well.
Comment by: Alan Hill (Preston, England) on 4th December 2011
Argyle Street, Hindley. 1975-1980. I remember the head Mr. Davenport, Mr Collier and Mrs Bebbington who took us rambling in the countryside. I remember playing 'chainey' and 'skilly' in the playground. My friend Desmond Coop getting scalded by a boiling kettle in Art. I remember the walk to Hindley baths. I also remember the football team in '80 won the league, cup and 5 a side. Chess team wasn't too bad either. I went back to visit a while back but seemed like half the school had been knocked down. Is it still a school?
Comment by: alan (radcliffe, uk) on 29th November 2011
i remember going to cardinal newman rc school and when it shut down me and anothe lad lee hewitt were the only 2 i can remember going to mornington high i wonder were the rest went
Comment by: dave berry (wigan, uk) on 31st October 2011
I REMBER GOING TO ROBERT LEWIS SCHOOL WE USED TO GO TO PEMBERTON PRIMARY SCHOOL FOR OUR DINNERS.WHILE WE WERE WAITING OUTSIDE I HAD MY BACK AGAINST THE METAL FRENCH WINDOWS AND I DID NOT KNOW I HAD MY FINGER IN THE JAMB OF THE DOOR WHEN SOMEONE SLAMMED THE DOOR SHUT WITH MY FINGER TRAPPED IN IT.I SCREAMED FOR THE DOOR TO BE OPENED.NEEDLESS TO SAY I WAS TAKEN TO WIGAN INFIRMARY AND HAD TO HAVE STITCHES TO SAVE MY FINGER.DOES ANYONE REMEMBER THIS......Dave
Comment by: Christine Dunphy(formerly Jones) (Wigan, England) on 22nd October 2011
To Christine Webb. I remember Rosie Reynolds, Mr. Tatum, Mr. Beddard, Mr. Yates, Mrs Hurst, Mrs Cheetham, Mr. Heyes who was always lovely to me. There was a new cookery teacher called Miss or Mrs. Savage and her name suited her. She was horrible to me every chance she got. Maybe she couldnt cook!!hahah. Loved Mr Bithells class, he was a fantastic artist, and if Mr Beddard caught you eating in class, he made you give the whole class some, because he said it was rude to sit there and not offer them around. He had to have two he said because he was only small and needed the sugar. You didnt take sweets in again or you had none left!! Wish I could go back sometimes.
Comment by: Neil Batho (Port Harcourt , Nigeria) on 4th August 2011
Hi Margaret S. Sorry so long replying, but yes I did go to the Freemason's pub.
Comment by: Tommy Salter (WIGAN, U.K) on 27th July 2011
I went to Whelley School from 1968 to 1973 and we had some great teachers Mr Millar was the headmaster before Jack Edmundson who we all called Dracula because his hair came down his forehead to a point just like Draculas. Mr Thompson was the woodwork teacher and we called him "Timbertash" or "Timberd*ck" depending on how polite you wanted to be.There was a fantastic old type teacher called Mr Beech (Tom) and he took Maths and Technical drawing and sometimes wore a black teachers gown. He had a fearsome reputation for discipline and would routinely send you to "Timberd*ck" to choose a piece of dowel with which you could be caned with, and another form of punishment was for him to grab your sideburns and lift you up and crack your chops as you dropped back to earth. Mr Farrimond (Ken) was the science teacher and used to run a chess club at dinner time. Mr Simm (Tom) was the History teacher and had the biggest hands you ever saw and would slap you on the back of your nylon shirt if you misbehaved, but he always recorded the top 20 for us on Sunday night on this reel to reel tape recorder and play it back for us on Monday morning.Mr Birchall (Derek) previously mentioned was the PE teacher and had a size 15 plimsol in his cupboard and would take great pride in whacking you on the backside for a misdemeanour. Mrs Ashley (Connie) used to take Home Economics and tried to get all the boys doing cooking. Mr Buer (Paul) was the English and Drama teacher and would organise any social functions and was a great comic. Miss Pass (Barbara) who was our geography teacher and brought back some honey cakes from her holiday in Greece. Happy days indeed, although it sounds as though we where battered senseless everyday it was done without malice and helped shape me into the person i am today ( a raving phsycopath ) only joking as Mr Beur would say. Thanks to all and any teachers who remember me at Whelley school, sorry if i have missed anyone. Any former pupils get in touch.
Comment by: carl sharpe (hindley, wigan) on 22nd July 2011
iwas at cardy 1966 1970 i remember all of the teachers mentioned from that era aiso mr boardman sports teacher i think
Comment by: carl sharpe (hindley, england) on 22nd July 2011
i rember the drawing on the black board at st williams but i remember it as a polar bear i left st bills in 1966 then went to cardy 1966 1970
Comment by: bryan johnson (golborne, england) on 19th July 2011
linda, spring view school is still going frank beddard died a few years ago now, (heart attack, harold tatum and "owd block" both dead, don't know about the women teachers as it was a boys school when I went in 1954/55 to 1957/58, I lived up taylors lane then, moved into golborne when I got married.
Comment by: linda Housley Nee Higham (Metung , Australia) on 19th July 2011
I remember Miss Reynolds English and needle work teacher Mr Heyes and Mr Tatum Mr Bithel Mr Jamieson Mr Beddard Is the school still going ? Miss Tigg Mrs Trickett Mrs Tigg And Mrs Trickett were teachers there when it was the infants then I went to St Marys Juniors so many memories miss Fairclough use to be headmistress
Comment by: b.johnson (golborne, england) on 18th July 2011
I left spring view school in 1957/58 (it was an all boys school then) and remember mr heyes("owd block") who was the headmaster (he used to do a bit of wrestling in his younger days, he was a right so and so, had the cane off him a couple of times, there was mr.frank beddard who then taught english and geography, mr harold tatum taught science and maths.(he caught a group of us looking at a book of naked ladies in the outside toilets needless to say we got the cane,there was mr.anderton who did woodwork and tech drawing. mr.hilton ("owd aggie")he did maths and english, mr.quale did arts,they was all thugs exept frank beddard and harold tatum, one who was known as "owd sally" and there was mr.frank wardle (who went on to be the headmaster at moss lane school,platt bridge. all they ever churned out was rugby players,railway workers, miners and factory fodder. but they were still good days had some good school friends,and caneing never did us any harm,it taught us more respect. both for other people and their property )
Comment by: christine webb (wigan, england) on 6th July 2011
dors any one remember some of these teachers from spring view mr heyes[owd block] lovely mr bedard maths teacher, miss reynolds, mr tatum,[he hated my guts for some unknown reason] mr bithel art teacher and mr yates geography
Comment by: Jeff herring (wigan, england) on 30th April 2011
i was at Whelly Middle School in the mdd 70s ..the teachers i remember are Mr headmanson (headteacher)MRS Ashley(deputy head)Mr Paul Buer(French and Drama)Mr Birchall games teacher ,he used to give the royal chin ..any 1 remember that ..it hurt ..Miss Pass, Mrs Rigby,Mr Jarret,Mr Medows,Mr Dandy.. Miss Par,Mrs Birchall.. I have some good memories from there ..
Comment by: E Sayer (Wigan, England) on 7th April 2011
Hi Brian don't know you but I went to Ince Central left in 53. Tommy Gerrard was the headmaster, Miss Rider, Mr Howarth, and Mr Heaton, Miss Phillips, Miss Howgate (say the name with fear)
Comment by: marie theresa Winnard (Wigan, England) on 5th April 2011
I remember Miss Horrocks she taught English at St Thomas More in Fifties. Does anyone remember Hazel Whittle
Comment by: susan (atherton, lancashire) on 1st April 2011
i'm looking for old pupils that went to borsdane brook school, or even old teachers, it will be nice to hear from people who attended this school it will be very greatful, and have reunite, my mobile number is 07871541727, it will be nice, i started this school in the around 1983 and left in the 90's thank you i hope to hear from some one xx
Comment by: Debbie Roberts (Crabtree) (Abergele, Conwy, N.Wales) on 26th February 2011
I have fond memories of Ince Central. I was there from 1966 and remember my very first day there! All the coat hooks in the cloakroom were animals -, mine was a lion!!Can`t remember any teachers names but I remember being happy there. I remember the school nurse twanging the elastic on my knickers!!!
Comment by: Marie Wallace (Aspinwall) (Wigan, UK) on 18th February 2011
Joan, I remember the good old days at St. Patricks Girls School and the Mass on the 17th March. One year it was our classes turn to sing in the choir and when we were practicing the hymns Mrs Benson came and put her hand on my shoulder and told me to MIME. I never sang again for years !!! I was also one who knelt in front of the statue of the Sacred Heart in the hall, sadly for me, my sister Winifred was the bell monitor, so every time she saw me there, she told my parents when we got home, so I had a double Whammy !!!!!! I've forgiven her over the years though
Comment by: Edna Booth (Warrington, UK) on 26th January 2011
Miss Darwen, Head of Hindley Green Council School in 1939. Let me in under-age because she did not want to discourage keen children. Miss Smith, top class, would wellie you for bad behaviour! But they got me to Hindley & Abram Grammar School! Once there, thank God for Mrs Forshaw and Miss Nicholas, who gave me a love of English language and literature which has never left me. Jack Lowe, taught history, went on to Head of Mornington Road. I never heeded him - but somehow he gave me a love of history! I was so lucky to have all these excellent teachers throughout my childhood. I was an idle and bolshie little slob, who did only what I wanted, but they persevered with me. My thanks to all of them! They did good for me!
Comment by: paulineflynn (wigan, uk) on 26th January 2011
b brown he taught re 1960 1966 he was such a lovely man very young only about 25years old then there was mr bleesedale he went out with miss lynch she was our netball teacher oh happy dayscardinal newman hindley does anyone remember mr
Comment by: Mike Appleton (Bristol, UK) on 10th January 2011
I went to Cardinal Newman 1970 to 75 (good vintage!). Thanks Mike Morris for reminding me of Mr Birtwhistle - he taught English. Have fond memories of woodwork (whistling Pinky Wilson) and metalwork (Mr Higham). Mr Higham taught me how to make a horse shoe… absolutely useless piece of kit if you're not a blacksmith but hey… as they say – one man's waste is another man's good luck charm. Miss Partington (music) broke my finger with the cane… I'll blame her for my poor guitar playing! If you read this mike, I still remember our Moped days after school – with Mike Hetherington, Tim Mullaney, Shaun Warton et al…
Comment by: Linda Ellison nee Darby (Wigan, England) on 5th January 2011
Did anyone go to Moss Lane School from 1970 to 74 just before its closure.Would like to here from you and have you any photos.
Comment by: JANET HOLLEY(TYRER) (LATHERON, SCOTLAND) on 19th December 2010
I also remember Miss Pilling from pemberton secondary,very strict but a wonderful teacher. I also remember Miss Hornby, god help you if your cookery wasnt up to scratch! Also remember Mrs McAvoy music teacher.
Comment by: maggie (Bath, UK) on 5th December 2010
I have a nightmre memory of being at St. Nathaniel's school Plattbridge. it was my 2nd. year Junior class. The teacher was Miss Rimmer. I had 2 faults, I was a girl, & I was a Methodist. The bullying was non-stop, not just me, there were other sufferers. My Mum went out to work to pay for the fees for me to go to Wigan High School for Girls. One of my best memories was getting my first homework back from Miss Taberner - a wonderful lady - & she had written "Good" at the end.
Comment by: Peter (P) (Wiggin, *still in Wiggin) on 2nd December 2010
i attended St johns RC Primary School / Brick Kiln lane and have a few fond memories of the place , being called up ter top o yard during "playtime" were teacher was sat on a chair , you had to read out loud from a ladybird book , may have been a Miss Hall or Miss Myers ? , cant recall.(Mr Myers was in charge of the metalwork Dept at Fisher). i do have distinct memories of a Mrs Benson she took the last Year pupils prior to "gooin Fisher" , her class room had a piano near her desk , she was very strict no one dared to utter a word out of place or mess aboot in class and you had to learn "proper writing" in italics using a fountain pen , Happy Days...
Comment by: Dave Bennett (Wigan , England) on 22nd November 2010
Hi Colin dont remember going to Hindley Green Social Club at all but did go to the Casino and Tiffanys in Wigan later on,moved from Hindley Green to Wigan in 1969 so lost touch with the area.
Comment by: Colin Barnes (Hindley, England) on 21st November 2010
Thanks for replying Dave,I was in Mrs Lathams form class,Do you remember go'int Teen-a-GoGo at Hindley Green Social Club on a wednesday night?.
Comment by: Dave Bennett (Wigan, England) on 19th November 2010
Hello Colin seem to remember you from the dim and distant past,I remember David Brockley he went to St Johns as well he lived in Laurel Crescent off Woodlands Avenue at Hindley Green I think there was a few Brockleys not certain the reason I recall David is that he once punched me in the stomach (I wasnt very old) not forgot that Ill bet he has long time ago (1960s).Ha Ha!Which class was you in at Morny Rd? I was in class 5G Mr Collier was the form teacher.
---