I remember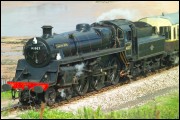 I remember...
the steam trains
Comment by: linda Housley (metung, australia) on 20th October 2009
Hi Christine will try the new email address
Comment by: christine brown nee higham (wigan, england) on 19th October 2009
linda sorry not recieved any try this email chrissy1010@hotmail.co.uk
Comment by: linda Housley (metung, australia) on 19th October 2009
Hi Christine not got ant of your Emails have you received mine
Comment by: christine brown nee higham (wigan, england) on 16th October 2009
hi linda sent you a email let me know if you get it
Comment by: linda Housley (metung, australia) on 14th October 2009
Hi Christine I might have got the wrong Email address please send it again if you have sent me emails i have not got them try to send one to dave@serenesecurity.com thats our business name address it to Linda
Comment by: christine brown nee higham (wigan, england) on 13th October 2009
hi linda still not receiving emails i will get it sorted
Comment by: Linda Housley (metung, australia) on 6th October 2009
Hi Christine sent you an email hope you got it
Comment by: christine brown nee higham (wigan, england) on 5th October 2009
hi linda i have not forgotten you try my email again how you on face book02s2i
Comment by: linda Housley (metung, australia) on 1st September 2009
Hi Christine Lookf orward to hearing from you hope you get sorted soon
Comment by: christine brown nee higham (wigan, england) on 30th August 2009
having problems setting my email let you know when i get sorted hope soon
Comment by: linda Housley (metung, australia) on 27th August 2009
Hi Christine Sent you Emails dont know if you got them hope to hear from you
Comment by: christine brown nee higham (wigan, england) on 22nd August 2009
hi linda this is my email christinebrown22@hotmailco.uk
Comment by: linda Housley (metung, australia) on 21st August 2009
Hi Christine Not got your email yet I am away this weekend but will be in touch soon Linda
Comment by: christine brown nee higham (wigan, england) on 20th August 2009
hi linda i have sent you my email hope you have recieved it
Comment by: Chris Coates (Blackrod, Lancs) on 18th August 2009
Hello Carl Ainscough. I dont have an address for you. My email is chris.coates2@ukonline.co.uk Also Frank Parker and John Daniel (or any other ex Springs Branch men), fancy a chat on the shed & memories. I will add them to the forthcoming book. Last chance now really.
Comment by: linda Housley (metung, australia) on 17th August 2009
Hi Christine This is my Email address lshousley@hotmail.com so we can try and do family tree hope to hear from you soon Linda
Comment by: christine brown nee higham (wigan, england) on 16th August 2009
hi sorry i missed you good times we used to have loved coming to your house and our jean singing for uncle peter i am interested in family tree so hope i will be able to help a bit i have one son married with two daughters hope to hear from you soon
Comment by: linda Housley (metung, australia) on 16th August 2009
Hi Christine I remember you and Jean I was asking about you on a wigan world sight I have been in touch with Dorothy Metcalf but she stopped emailing I was asking about the family tree We came back from England two days ago wish I had known you were in Ince would have tried to see you hope to hear from you linda
Comment by: christine brown nee higham (lower ince wigan, england) on 15th August 2009
hi linda peter higham was my uncle my dads name was henry higham and we used to live at 4 hope street and i used to play with you
Comment by: linda Housley (metung, australia) on 26th May 2009
Hi Frank my dad (peter Higham) was a fireman then driver at Springs Branch we use to live in morris street that use to lead down to the trains and shed lots of memories
Comment by: Frank Parker (Wigan, England) on 22nd May 2009
I worked at Springs Branch from 1954 to 1963,started as a cleaner and was a passed fireman when I left.I'll never forget my first driving turn,it was a Saturday tea time shift. Wigan to Warrington via Earlstown and return,then Wigan to Manchester Central,then the last train from Irlam to Wigan Central(limited stops) Having been a fireman on the route I knew that sometimes the Station Master from Lowton St Mary's would board at Irlam after a night out and ask the Driver to slow down at Lowton St Mary's(an unscheduled stop)so he could jump out and save a walk back from the next station.Sure enough he asked me to do the same.I slowed and watched for his carriage door to open,I swear to this day that every other door on the train opened and people jumped off onto the platform. Happy Days.
Comment by: Alistair Fyffe (Up Holland, UK) on 15th May 2009
Came across this site by accident - enjoyed reading the railway memories and reminded me of when - the year I just cannot quite remember but midsummer 1966 or 1967 (I am going to dig out all my old notebooks) - being a passionate steam enthusiast and with my friend Ian Thomson - we were paying a visit to Springs Branch shed at around 03:00 when we were apprehended by the police for trespass - they searched my mini van before charging us - it was time when there were a good number of withdrawn locomotives present some still with plates attached (and sacking over their chimneys). It is all a bit distant now but I seem to remember these locomotives may have been in store at Carlisle Upperby and were on their way to Ince Works for dismantling. I am sure the police were watching for people trying to steal these valuable plates. I was quite keen my parents didn't find out - but not as much as Ian as his father was a police inspector. Back then I lived in Cupar in Fife - never ever thought I would end up living here. Still spend lots of time taking photographs in Wiagn.
Comment by: carl ainscough (wigan, england) on 15th April 2009
chris coates can you get in touch [carl]
Comment by: john (wigan, england) on 6th March 2009
hi linda yes i did live in spring view.you used to live a few doors away from us,i fired for your dad at springs branch.i could not do my job for laughing.he was always funny.i also use to play with your brother jimmy.my dad had the barbers shop.
Comment by: linda Housley (Metung, Australia) on 2nd March 2009
Hi John Did you live in Spring View My dad Peter Higham was a driver at springs branch from being 16 and he had to take ill health redudance when he was 48 because he was losing his eye sight
Comment by: john edward daniel (wigan, lancs) on 27th February 2009
i worked at springs branch loco.it was my first job when i left school.i was made up.when i got the position as a cleaner.from there we had to pass a test to the workings of a steamengine.once you had passed you could then call yourself a passed cleaner.i loved my job so much that i travelled all over the country;taking photographs of steam engines.i still have approx 200 photos.plus very old railway tickets.i remember various drivers ,some of who is on this blog.we all lost our jobs on the arrival of the diesels.i was transfered to wigan north western station as a porter.those were the days oily old rags to clean the engines.love to hear from anybody who workedthere when i did.you could be on my photos.i will never forget the last train from wigan central.i was on it.it was very sad.
Comment by: Ron (Lowton, Uk) on 21st February 2009
My Uncle Jim worked on Bryn Station and in the 50s I used to spend many happy hours watching the regular steam service loco's from Liverpool to wigan and return! I remember the most was watching the coal trains from Garswood Hall working hard fully laiden up the incline towards Garswood with a banker wheezing away at the back, I also remember going to see the new Diesel Deltic testing through Bryn! if only I had known that this would be the future and the end of steam.
Comment by: Keith Gray (Formerly Birmingham, England) on 13th December 2008
I really enjoyed reading all these great and fondly memorable railway stories from days gone by. We lived near to Water Orton Station, and used to bike it up and down the hill from Castle Bromwich on many occasions. We took the train into New Street quite often, and-at the about the age of 12/13 or so you could just dissapear for hours, with no one having to worry about your general safety. No Worries.. we were fine, filthy dirty from the steam engine smoke and grime, happy.. and we only went home when we were hungry! Fantastic days, this was about 1965/6/7/8 we (me and my brother and friends)always stayed for the night mail train which flew thru Water Orton about 8.50 I seem to recall.. always a rare engine on the front.. then we'd have to cycle back like hell as we were told to be in by 9pm ! We never made it of course. Fab memories tho. If it rings any bells for any spotters around that area, at that time, they'll remember what great fun it was.
Comment by: Gordon Ferris (Gloucester, UK) on 10th December 2008
To Bert, Wigan. I was the Signalman at Bickershaw Junction in 1968 at the tender ags of 18 years plus 1 day.
Comment by: carol (Ashton in Makerfieeld - Hindley, England) on 28th November 2008
as a child in Hindley, we used to go up Derby Lane to the Iron Bridge and stand waiting for the steam trains to come under, and just loved standing in the middle of the steam - No One told us about Pollution then
Comment by: Peter Fleming (Dunstable, Beds) on 7th November 2008
My auntie used to live at Parbold in Station Road about half way between railway and canal. My sister and I stayed up there each summer from about 1955 to 1962. So we travelled on the trains to Wigan Wallgate (and to Southport) usually pulled by 27D tanks. At the end it was dmu's I think. The track towards Southport was dead straight for miles, towards Wigan it curved sharply. The fast trains were mainly pulled by black fives, they made a scary noise as they hurtled over the level crossing just a couple of feet away. One train back from Wigan at about 5pm was non-stop to Parbold. Once it overshot and had to reverse back. I remember at Gathurst (or Appley Bridge) there were always a lot of gunpowder wagons in the sidings. And at the other one there was a stink from the glue works. I also used North Western for the train home but never went to Central. For the last couple of visits I was interested in trains so rushed upstairs to look out the back window whenever a train was heard (much to the annoyance of my auntie). There was a surprising (to me) variety on the expresses (mainly from Newton Heath). I remember Britannias, Patriots, Jubilees and of course Black Fives (including named 45156). No diesels. Happy days indeed. In later years I went round Springs Branch and the L & Y shed twice each. In recent years I have been past Springs Branch on the train (it seemed full of dumped diesels) and walked past 27D on the way to the football ground - nothing to show it was there.
Comment by: John Brown (Wigan, England) on 2nd November 2008
Well do I remember my train-spotting days. I used to attend All Saint's School in Frog Lane, and our English teacher ( Taffy Jackson )got so fed up with half the class jumping up from their desks every time a loco was heard going over the bridge, that he told us to have a quick look up, and he would get the number for us ! ! My favourite locos were the Britannia class - a beautiful engine in every regard. . . happy days.
Comment by: jim carter (wigan, lancs) on 28th October 2008
hi james canon you may not know me but my two brothers were firemen at Springs Branch at the same time as yourself (Brian and Alan Carter), I remember all the lads you name, I was a signalbox lad at Wigan No.2 but I dont remember you. Get in touch if you want to swap tales about the railways
Comment by: chris coates (wigan, UK) on 20th October 2008
I used to be a member of the Crossing mob at Whitley (Rylands Sidings) in the 1960's and we virtually lived there. Not just Saturdays but every day. We would all bike over from either Swinley or Beech Hill and play football, make a camp fire, or simply spot the trains. On Saturday mornings it was so busy we couldnt get home for Dinner as the northbound peg (signal) kept coming off and you could see the engine pulling out of Wigan station round the curve on the embankment so you didnt want to miss it. (plenty more memories to come later) Sundays would usually mean a visit to Springs Branch shed in case something unusual was lurking there. We never had permits but we rarely got chucked out. We'd sneak down the side of the building, well away from the foremans office, and in at the top of the shed. Working down each pair of lines we'd note down all the numbers being careful not to venture out at the bottom in case we were seen. Then it was off to Central Wagon to see if there were any new arrivals at the scrapyard. Now over 40 years later I'm involved in research of Wigan Railways and the engines working in the area. I hope to do a book on Springs Branch so any information would be much appreciated. Also all those who trainspotted locally..HAVE YOU STILL GOT YOUR NOTES?...if so I'd love to see them. We have been building up trainspotting reports for each day but we still need to find more. Please help whilst you still can!
Comment by: Derek Anorak (Cardiff, UK) on 11th September 2008
As a boy living in Derby I had learned the art of train spotting but, alas, the Royal Scots class locos didn't pass that way. Imagine my delight (as a reward for passing the 11 plus) to receive an invitation from my grandparents (then living in Thirlmere Ave, Standish) to spend the summer of 1946 touring around Lancs and the Lake District on the LMS. The highlight for me however was walking to Boars Head junction station and, armed with a pencil and my Ian Allan 1946 ABC of LMS locos, standing on the footbridge spanning the main line. Sheer heaven! Boars Head station was a real curiosity; the waiting rooms were about five or six steps down from the platform, the result of mining subsidence I was told. After a day or so I had got used to the sounds of the signal box which stood at the south (Wigan) end of the platform, the different tone of the bells and the clanking of the signal and points levers. One morning the signalman called out 'would you like to look inside?' Would I just! Down to the platform I ran, then up the steep outside staircase to the box's entrance. It was just like an Aladdin's cave, coloured levers in a massive frame, brass dials and those bells. The signalman asked if I knew the codes and I confessed I didn't (for some reason that sort of interesting stuff wasn't in the 11 plus syllabus). He proceeded to tell me some of the codes but the only ones I can remember after 60+ years are: 4 = passenger train, 2 = train entering section and 2+1 = train leaving section. While eagerly listening to all his information and sipping from an enormous mug of strong tea I was fascinated to see him continuing with the normal business of accepting trains and passing them on to the next signal box's control. Then the big deal! Would I like to 'pull off' one of the signals? You bet! He showed me how to release the safety catch and how best to use my puny weight to pull the lever back hard enough for it to engage with the retaining catch. I remember being concerned that I might let him down by failing to exert the required skill and muscle power. But I did it...just! Then the feeling of excitement when the passenger train I had 'admitted' to the section stormed through on its way north seemingly unaware of the small contribution I had made to its progress. A steam train? Oh yes. In those days we saw the experimental diesels in and around Derby but the north west main line was the preserve of steam, Royal Scots class, Jubilees, the LMS pacifics and some relics, the Claughtons of the LNWR, of which the 0-8-0 freight locos, usually hauling coal trains, had a very memorable sound when working hard. I didn't know until I began researching my family history and came across this wonderful website that the station was closed in 1949. And there was I musing all these years on how deep the waiting rooms might have descended by now! Another thought comes to mind. How many kids of eleven are allowed by responsible parents or grandparents today to go trainspotting alone? And how many signalmen would consider it worth the risk to admit a youngster into his box? I think we were a very lucky generation.
Comment by: eric (wigan, england) on 2nd September 2008
what happy days in the fifties and early sixties.number of people what went over whitley in the summer hols!playing cricket on the 3 corned field.football on little wembley.playing by the stream or just sitting on the fence.all those trains jubs ,scots ,pats ,,semis,tanks,and the odd brit.all there with there ten and sixes,anybody remember them?or if you couldnt afford one of those a two and six.putting pennies on the line.waiting for the clan,which came at 9 19.then everybody went home.oh happy days!
Comment by: John Jarvis (Pemberton, Wigan, UK) on 15th August 2008
I remember in the summer of 1965 playing "down't brooke", that was near Pemberton No2 (Winstanley Coll Sidings) Signal Box. It was a Saturday afternoon. There was a distant rumble coming up the Orrell bank. Then, there it was: a majestic named B1 (these were Yorkshire engines, and were rare on these lines). It was 61014 Oribi and was in great condition. Of course , being a spotter, this was a "Cop". My mate Roy Naylor, who was mucking about near the brooke, unfortunately missed it...And we never saw one again...
Comment by: sue (wigan, lancs) on 26th June 2008
catching the train to wigan from Ince to go to the ABC pictures,the station was right next to the pictures
Comment by: Don (Wigan, (now Denmark)) on 11th June 2008
From about 1960-1967 I lived in 23 Park road, (one of 2 childrens homes on Park road, I think, nr.17 was the other one). I remember us kids risked a beating if we were caught out of bed watching the Flying Scotman "fly" past over the bridge, and we could see the glow of the coals :)
Comment by: Jean Glover (nee Ashcroft) (Orrell, Wigan., England) on 2nd June 2008
I remember the grit you got in your eyes if you stuck your head out of the window. We travelled on the train every week from Orrell Station for the weekly swimming lesson that was from St.James Council school at the top of St James Rd. We had to walk to the station down St James Rd to the railway bridge then down the side of the railway to Church St and the station. the top of St.James
Comment by: Linda (Metung, Australia) pre 2009.
Hi Christine We use to live in Morris St so we could see the trains from the bedroom window My brother jimmy and myself use to always been on Springs Branch and my dad use to tell us both to get home and stop playing round the water tanks we somtimes went to the canteen to buy meals Mrs Heyes use to be the cook there she lived in Cecil st Spring view had a lot of fun playing round there Got into trouble forbeing there but still enjoyed
Comment by: Christine Jones (Wigan, England) pre 2009.
Hi Harry and Linda/Springs branch I lived in Malvern Crescent and my Dad George worked from Springs Branch for 40 years.I sometimes used to go and collect his wages for him, and I can remember when a chap used to come and knock him up (wake hime up tapping on the window)to do another shoift when they were short. He was a fireman and then a driver. Sadly he died last September, but I still fill uphen I hear an steam engine on t.v. I may be getting my dad into trouble(bit late now tho) but my brother and myself actually rode on the footplate with my dad one day when our mum took us for a walk over the fields, and Dad passed by near the wagon works(do you remember those)? Marvelous! Happy Days. He also used to take us on holiday on the old engines and we had a compartment with a table all to ourselves. Very posh! Wouldove to hear more about this.
Comment by: linda (Metung, Australia) pre 2009.
Hi Harry Do you remeber my dad Peter Higham He worked at springs Branch for a long time
Comment by: harry smith (hindley, GB) pre 2009.
I WAS A FIREMAN AT SPRINGS BRANCH 1950 TO 1961
Comment by: Dave Hill (Wigan, england) pre 2009.
We used to live in barnsley st and the main london to Edinborough line went straight past. my brother and i used to spend many hours waiting for the royal train to pass pulled by i think by (Brittania number 70000)
Comment by: Steve (Abram, England) pre 2009.
Staying at my sisters over the betting shop on Lily Lane in Bamfurlong. My room looked out along the main line with the colour aspect signals reflecting off the shiny metals, and steamers rattling past every few minutes .
Comment by: Bernard Stafford (York, United Kingdom) pre 2009.
Fifty years ago one shilling would buy everything needed wonderful day of trainspotting - a drink, a Chorley cake and a scholar's return train ticket from Prescot to Wigan North Western. Two memories stand out - on a winter day standing in a circle of spotters around a glowing coke brazier at the platform end, and the northbound expresses powering around the shallow approach curve to the south and then roaring past in an explosion of smoke and steam.
Comment by: Bert (Wigan, England) pre 2009.
I remember going down to Bickershaw Junction during the school holidays in the early 1950s to wait for the ten'o clock fish train. This was always hauled by a Clan Class loco. Mr. Moores, the signalman, who was aso the projectionist at the Rex cinema, strictly against regulations, would invite some of us up into the box to operate the points and signal levers. I cycle past where the box used to be five days a week, and it saddens me to see the overgrown track bed and decaying bridges under which these majestic engines once roared
Comment by: Alan Hunter (Tamworth Staffs., U.K.) pre 2009.
In the 40s I used to train spot at Wallgate Station,there was a shunting engine which used to operate between the sidings at North Western Station and Springs Branch,it was nicknamed by the locals as "The Duchess of Wigan"..
Comment by: Jean H (Wigan, Lancs) pre 2009.
As a young girl growing up in the 60s i remember the steam trains passing through higher ince. We would sit on the rabbit rocks at the top of belle green lane and watch them fill up with water .As the trains pulled away the driver would hoot the steam whistle and wave to us.What great memories i have of those long hot summers at the top of belle green lane .The kids of today will never have that experience...what a shame
---