Street History, 160 Gidlow Lane
Information kindly supplied by Ken Tait.
I am sending you two pictures of 160 Gidlow Lane, Wigan, along with a brief history that may be of interest to your Wigan World Site.
I always find local history interesting, any kind of history even down to the history of individual buildings. The oldest history I have on 160 Gidlow lane is pre second world war when it was a 'petrol station/garage/battery charging station' under the name of H.W. Johnson, a picture of this can be seen above right. You can just make out on the advert next to the right hand petrol pump that it's Dominion petrol.
During the war, 160 Gidlow lane was a auxiliary fire station and for some time after the war was a billiards hall. Some time in the 1950's the building was acquired by Ernest Hathaway and was used as an electrical wholesalers. During this time (or maybe just before) the buildings of 158, Gidlow Lane and 2, Pagefield Street merged with 160, Gidlow Lane becoming one large building. In 1969 when Hathaway's moved to new premises on Woodhouse Lane, the building was taken over by a company called Northern Utilities. The building just before the change can be seen in the second picture. While the building belonged to Northern Utilities, the building also came to incorporate the companies of 'Northern Utilities (Electrical) and 'Pagefield Antiques'.
In the early 90's the building came into the hands of the Queens Hall Help Committee and was used as a furniture distribution centre for people in need.
At the present time the building is called 'Home from Home' but this is still the Queens Hall Help Committee charity.
Over the years the frontage of the building has changed many times, display windows being fitted, removed, put back, door entrances moved, changed widened. The biggest changes to the interior have happened within the last 15 years under the ownership of the Help Committee.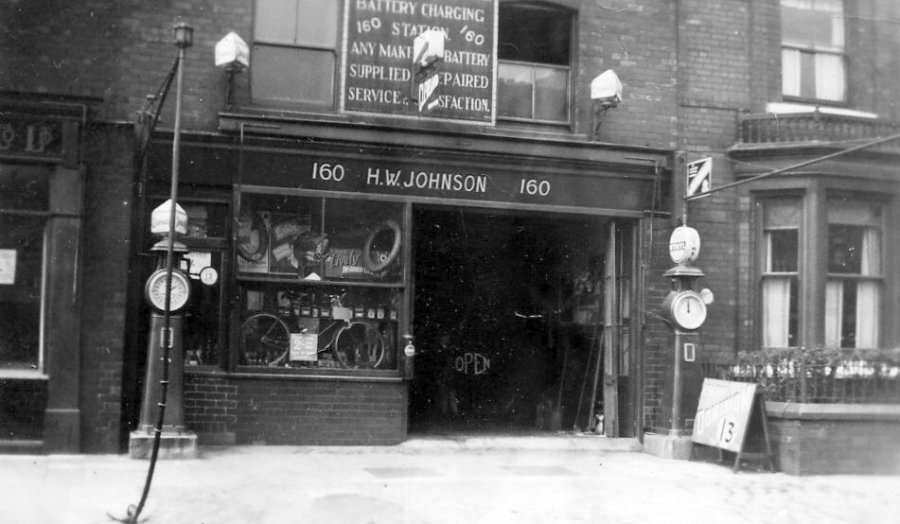 H. W. Johnson, 160 Gidlow Lane, Wigan. Photo submitted by Ken Tait.
Ernest Hathaway, 158 & 160 Gidlow Lane, Wigan. Photo submitted by Ken Tait.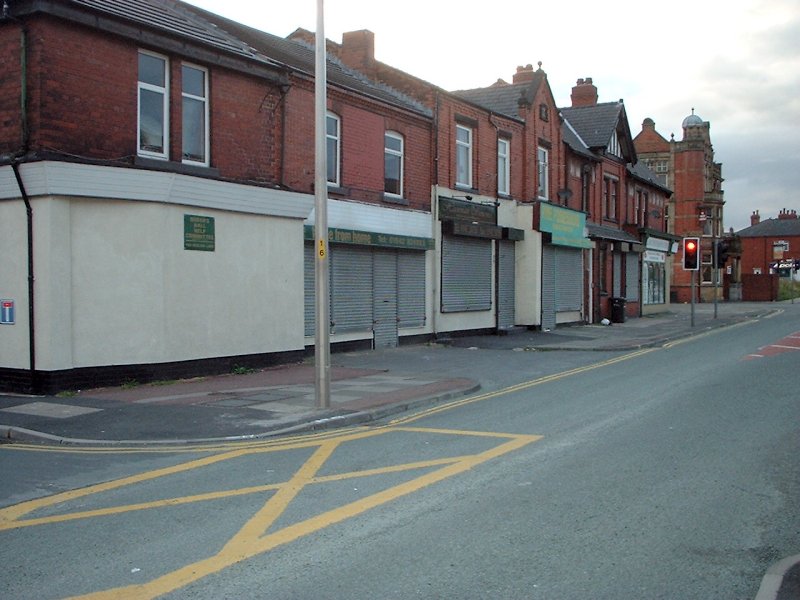 158 & 160 Gidlow Lane, Wigan in July, 2004.