Prisoner of War Letter
Prisoner of War Letter penned on the 4th May 1947 by Alfred Hoffmann, prisoner number D-684120.
It is a plea for some oil paints, brushes and canvas to someone in America. He was based at the Garswood Park Camp, Ashton in Makerfield, Wigan. I will return this to Alfred or his family if the powers of the internet can help!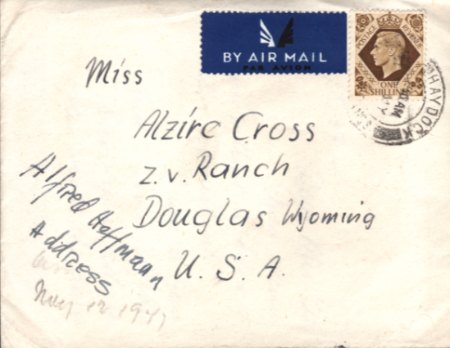 Envelope (with 1 shilling stamp).