Famous Wiganers, Roy Kinnear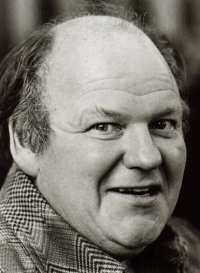 Roy Kinnear
Roy Kinnear was born in Mesnes Road, Wigan, in 1934. When he reached the age of 17, he enrolled in the Royal Academy of Dramatic Arts but his studies there were interrupted when National Service conscription took him to the war.
After the hostilities he returned to theatre and appeared on stage in the 1950s. In 1959 he joined Joan Littlewood's famous Theatre Workshop in the East End of London and appeared in some of their biggest successes.
His move into television made Roy Kinnear a household name and his big break on the small screen was with the satire series That Was The Week That Was.
He later starred in numerous other TV programmes including 'The Avengers', 'George & Mildred', 'Minder' and 'The Clairvoyant'.
Kinnear worked regularly for over 25 years on television. Throughout this period he still made appearances in the theatre and acted in support roles in over 50 movies, including 'A Funny Thing Happened on the Way to the Forum', 'Help!', 'Willie Wonka and the Chocolate Factory', 'Alice's Adventures in Wonderland', 'Herbie Goes to Monte Carlo' and 'Hound of the Baskervilles'.
While on location in Spain for The Return of the Musketeers (1989), he suffered a fatal fall from his horse.