Message Boards
Message Boards
History of Wigan (Help with ancient and recent history.)
Started by:
tonker
(24051)


"Wined"? "Winn - Stanley"?



Hahahaaaha! I took the time to listen, over a cup of tea and a toast butty and, d'you know what?, I think this "I'm Tom" bloke doesn't even know where Wigan is, never mind tell us anything to do with it's pre-historic history(?)

'Wigan'? .... it doesn't even come into it. He talks about Newton le Willows, Bolton, Chorley, Tyldesley and, just as I suggested earlier, is only interested in Wigan Council.
Most of what "I'm Tom" says there is read, directly, from Wigan Archaeological Society's website. Word for bloody word. And it's WRONG!



This thread is a fake, a fraud, and should be removed. £5 contribution my backside!

Put this photo of a couple of Pre-Historic Wiganers in your Museum of Wigan Life, 'I'm Tom'!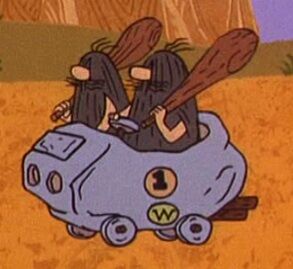 Replied: 26th May 2020 at 11:48