Photos of Wigan
Photos of Wigan
Photo-a-Day Archive
Photo-a-Day Archive
Photo-a-Day (Monday, 16th March, 2009)
Grand Arcade Millgate Entrance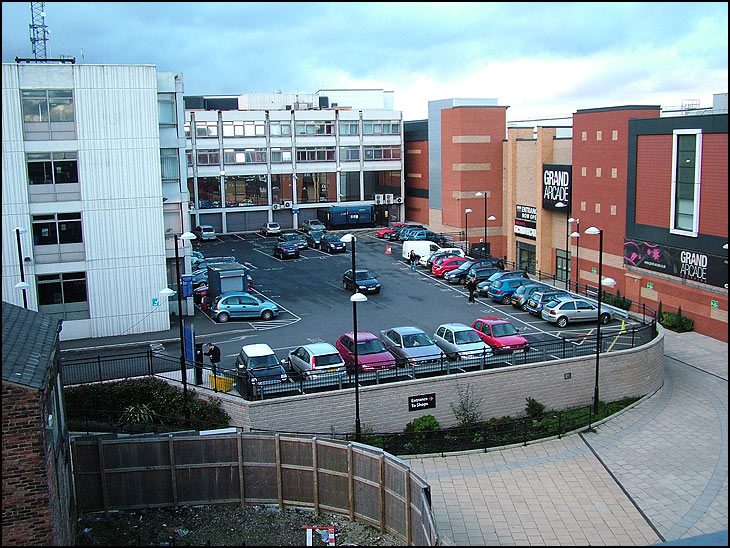 Taken from the top of the Grand Arcade multi-storey car park.

Photo: Brian (Fuji Finepix S7000)
Views: 4,276
Comment by:
sane man
on 16th March 2009 at 00:57
Wow. Good angle. Nice different perspective.
Comment by:
Alan (in Canada)
on 16th March 2009 at 16:13
I left Wigan in 1973. I don't recognize any of the scenes shown here in recent months. The last ones I recognised right away were Dave "Oy's" beautiful shots of Wigan Pier. I now live in a very beautiful location, but I do miss old Wigan from time to time.
Best wishes to all.
Alan
Comment by:
Robin Leigh
on 22nd March 2009 at 18:39
I have the same problem - left Wigan in '60 - but now we have Google Earth to figure everything out....