Photos of Wigan
Photos of Wigan
Photo-a-Day Archive
Photo-a-Day Archive
Photo-a-Day (Saturday, 19th June, 2021)
St Catharine's Church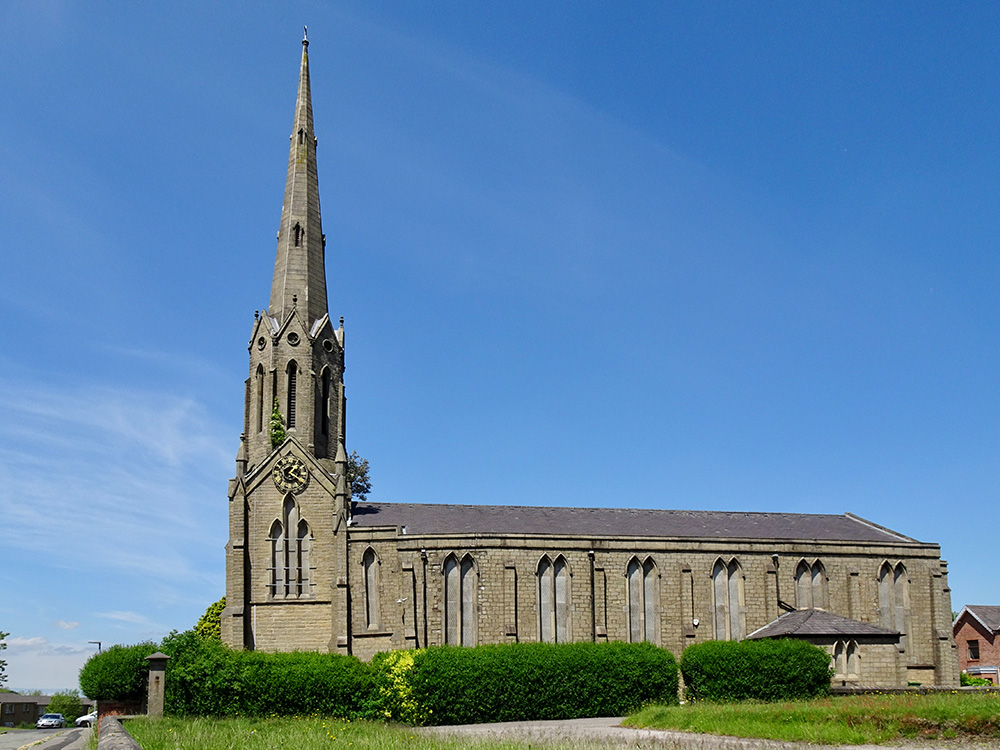 From this angle the damage from subsidence is very obvious. Doesn't bode well for the future.

Photo: Dennis Seddon (Sony DSC-WX500)
Views: 513
Comment by:
Mick
on 19th June 2021 at 10:46
Ive said it before that spending all that money trying to straighten it was a waste of time.
They should have knocked it down to the clock level and sold off all that stone to a builder who builds posh houses.
Comment by:
Veronica
on 19th June 2021 at 11:16
I'm no engineer by a long chalk, but the steeple doesn't contain enough stone surely to build a house. A wall maybe. Would it be dangerous to just leave it? It's stood nearly 200 years. The fault must be underground then? Perhaps that can be solved. There maybe an old mine under it.
I remember people relying on the church clock for the exact time. They didn't need a clock if living just across the road ...
Comment by:
Gary
on 19th June 2021 at 11:44
Apparently built on a geological fault line, made worse by deep mining. It has been argued that the tower was too high in proportion to the nave, but I recall the twisted spire was restored a few years ago.
Whether future generations will pay for its upkeep is debatable but it was a definite enhancement of the Wigan skyline.