Photos of Wigan
Photos of Wigan
Photo-a-Day Archive
Photo-a-Day Archive
Photo-a-Day (Sunday, 15th March, 2009)
Millgate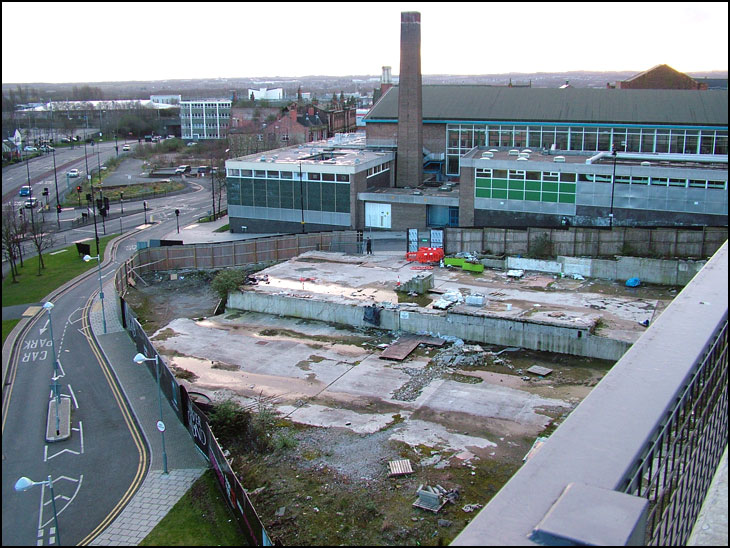 Taken from the top of the Grand Arcade multi-storey car park.

Photo: Brian (Fuji Finepix S7000)
Views: 4,465
Comment by:
Rob
on 15th March 2009 at 00:19
it's a shame nothing will be built here in the near future
Comment by:
coccium
on 15th March 2009 at 13:32
Are the developers waiting for the baths to come down then they will have more land to build on?as the deal with the council already been done?we will see.
Comment by:
DAVE MARSH
on 15th March 2009 at 16:06
You're getting the hang of it Brian.
Comment by:
ourmaude
on 16th March 2009 at 13:40
Maybe there are a few more Romans under that concrete yet to be discovered.
Comment by:
RobM
on 17th March 2009 at 12:51
They pulled the plug because of the current financial climate coccium, like many building projects nothing will happen until the economy recovers.
Comment by:
Jonathan
on 5th May 2009 at 18:30
The apartment plans do look impressive but then again there is a lack of parking for residents?