Photos of Wigan
Photos of Wigan
Photo-a-Day Archive
Photo-a-Day Archive
Photo-a-Day (Friday, 1st June, 2007)
Wigan Cemetery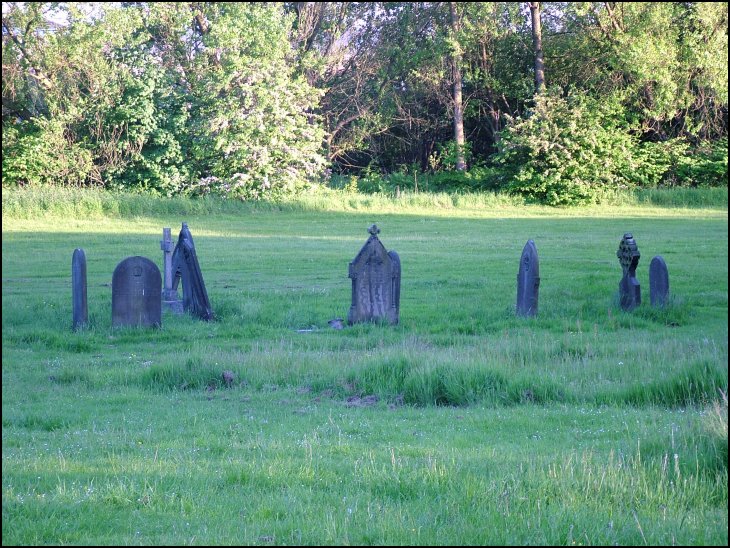 The 'sunken' part of the cemetery at Lower Ince. Only a handful of graves can be seen, the rest have sunk.

Photo: Brian (Fuji Finepix S7000)
Views: 4,941
Comment by:
Elsie
on 1st June 2007 at 11:48
Comment by:
JC
on 3rd June 2007 at 10:22
Doing my family history found out my GGG Grandparents and their son are buried in that section. The gravestone third from the right as seen is their family grave. Surprised it has lasted this long since the grave was purchased in 1864.
Comment by:
Jenny
on 9th June 2007 at 14:45
What section is that exactly?? ive got ancestors buried in this cemetery and while ive got their locations ive never heard about this sunken section, sounds interesting!
Comment by:
Colin
on 21st September 2007 at 12:47
This is Ince Cemetery. Wigan Cemetery is sited off Wigan Road in the Gidlow area of Wigan. I'm surprised that a site like this one should give the wrong information.
Comment by:
Brian
on 5th January 2010 at 21:53
This is Wigan Cemetery in Lower Ince, next to Ince Cemetery and Westwood Cemetery.

As its now full, a 'new' Wigan Cemetery opened in the Gidlow area of Wigan.
Comment by:
paddy
on 15th June 2010 at 17:41
confused now. is this pic of wigan cemetery index on here?