Photos of Wigan
Photos of Wigan
Photo-a-Day Archive
Photo-a-Day Archive
Photo-a-Day (Thursday, 31st May, 2007)
Cale Lane Canal Bridge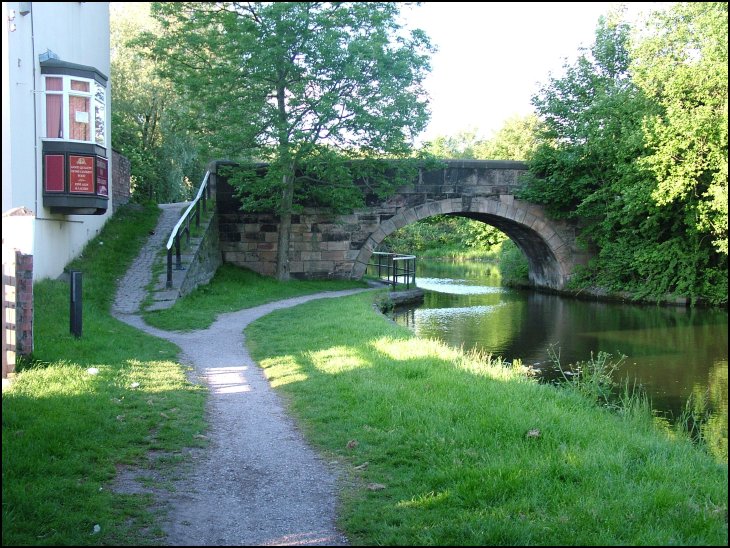 Next to the Commercial Inn, Cale Lane. The bridge is dated 1816.

Photo: Brian (Fuji Finepix S7000)
Views: 4,667
Comment by:
Gwyn
on 31st May 2007 at 09:17
So beautiful and peaceful. Great photo.
Comment by:
Pat H
on 31st May 2007 at 09:53
I must agree with Gwyn's comments.
You have captured the scene beautigfully.
Comment by:
David Brogan
on 29th June 2007 at 15:43
Great photograph - lovely setting.
Comment by:
Nick
on 11th March 2008 at 13:13
The pub on the left is my pub, The commercial Inn.
Had it for nearly two years now and is fast becoming the best little pub in our tiny community. very loyal local and travelling customers and lots of events and barbi's in the summer. We do charity stuff for mainly kiddies charities, something we are quite proud of.. Come and visit us, we do bar snacks at weekends and we serve great beer.. Look forward to seeing you.
Comment by:
RON &KTH BERRY
on 25th April 2016 at 09:39
WALKED FROM WIGAN WALLGATE TO RED ROCK A FEW YEARS AGO ON OUR TRIP FROM DOWN UNDER.had apis for lunch at BRITANNIA BRIDGE
AND A BEER AT CALE LANE THEN ON TO RED ROCK TO KATHLEENS MUM.BROUGHT BACK ALOT OF MEMORIES OF WIGAN.