Photos of Wigan
Photos of Wigan
Photo-a-Day Archive
Photo-a-Day Archive
Photo-a-Day (Monday, 28th September, 2020)
Mosaic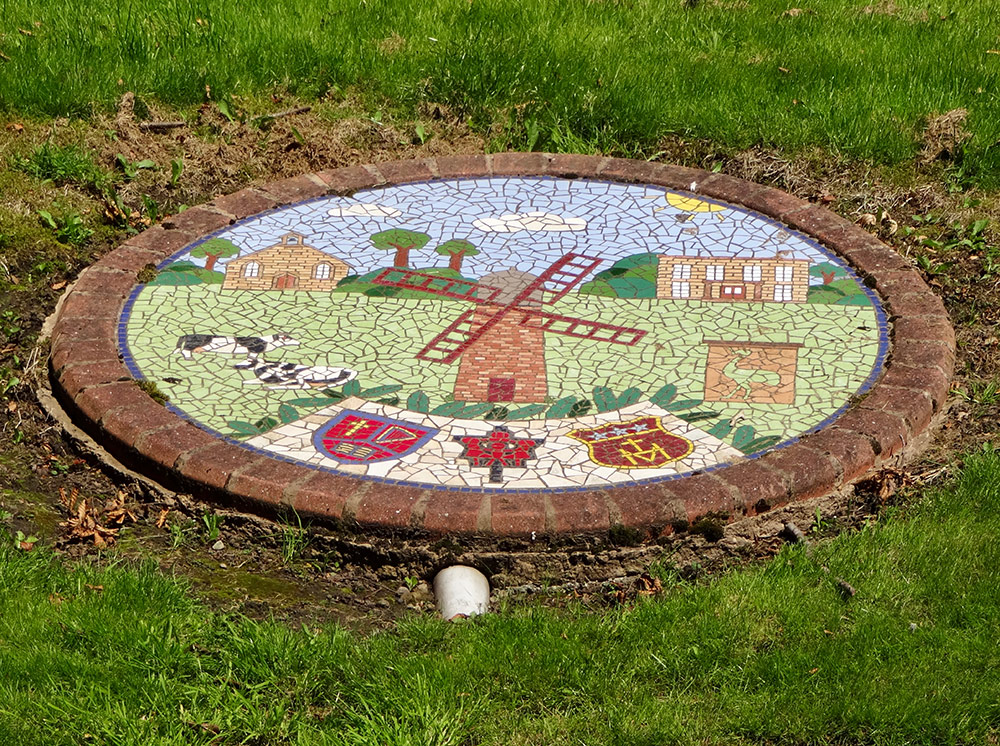 The Mosaic in front of St David's Primary School, Haigh.

Photo: Dennis Seddon (Sony DSC-WX200)
Views: 1,902
Comment by:
Mick
on 28th September 2020 at 10:43
That weeder killer is working well.
Reminds me of when I once walked up to the windmill and there was a herd of bullocks in the field.
One of them made a funny sound moooo like a war cry, and they all turned to look at me and then started walking and then started running, so I run like hell and only just made it to the gate in time.
The bullocks were going that fast at this time that they all crashed into one another.
Ive read that a woman walkers was killed by bullocks in Yorkshire last week.
Comment by:
irene roberts
on 28th September 2020 at 12:22
That's absolutely lovely. I like mosaics and you can often see them set on the floor in the entrance to old shops. There is one in what used to be Makinson's Coffee Shop in the Makinson Arcade in Wigan and I have spotted them in other towns showing the name of whatever the shop used to be many years ago. How often we walk over them without looking down! Lovely photo. xx
Comment by:
Walt(Nth Yorkshire)
on 28th September 2020 at 15:44
Like the photo Dennis, I'm not familiar with the mosaic so, I can see the sun which of course never sets over Aspull. I can see the Church and Haigh Hall, the windmill that once pumped water for Haigh Brewery, cows in the field and the bird with the key in its beak which was on our blazer pocket back in secondary school days. The coat of arms I presume belonging to Lord Crawford but I'm not sure, are they ?.
Comment by:
Walt(Nth Yorkshire)
on 28th September 2020 at 15:51
Mick, you were right to retreat when faced with those bullocks dangerous beasts they can be. Sadly, over here in North Yorkshire there was a fatality just a few days ago. a deputy head master was out walking his dog when the herd of cows charged, and he was trampled, as is often the case, his dog survived the attack.
Comment by:
w
on 28th September 2020 at 22:50
Would be nice to see, a dragonfly on this stone,
Not looking at its picture just resting all alone,
Hover once or twice, peruse what's all around,
checking out its wing flaps, to make sure they are sound ,
A quick brush on its visor, another flap of wings,
then up unto the heavens to do its daily things..