Photos of Wigan
Photos of Wigan
Photo-a-Day Archive
Photo-a-Day Archive
Photo-a-Day (Thursday, 10th January, 2019)
Shisha Pipes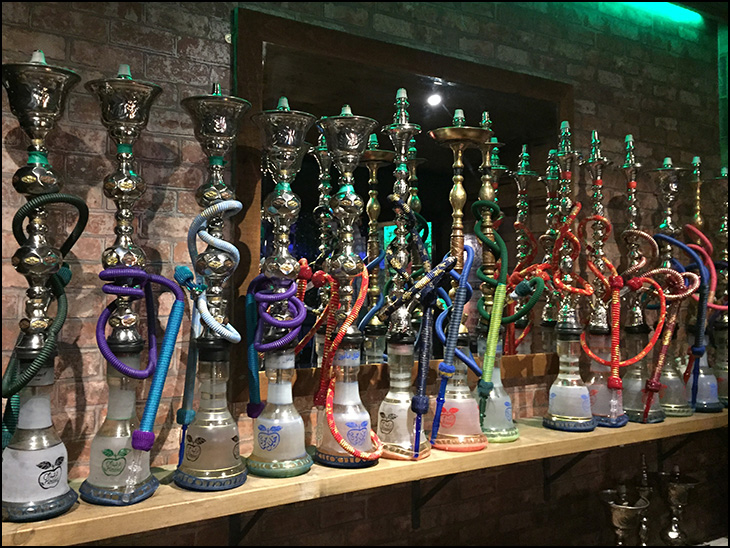 In the Shisha garden at Casino de Cuba, Millgate. I haven't tried the pipes but have eaten here and can recommend it.

Photo: Brian (Apple iPhone)
Views: 1,954
Comment by:
Mick
on 10th January 2019 at 02:34
The food hygiene ratings gang only give it one star

Casino De Cuba, 15 Millgate, Wigan Indiependence 2 & Attic, 6 King Street West, Wigan Inmate Catering, Gibson Street, Bickershaw Jacks Off Licence, 603 Bickershaw Lane, Bickershaw La Mamma, 5 Orrell Road, Orrell Nadarajah Express, 57 Springfield Road, Wigan Spinners Arms, 70-72 Firs Lane, Leigh Sticky Fingers Daycare, 106 Castle Hill Road, Hindley Sylhet Spice, 14 Clapgate Lane, Winstanley ZERO: Royal Pizza, 54 Whelley, Wigan
Comment by:
JJP
on 10th January 2019 at 07:34
I always understood that Advertising was not allowed on WW, correct me if you will but -- this to me is a blatant breach of the rules. Also if Mick is right and I'm sure he is, the standard is very low in this establishment and doesn't qualify for a recommendation. Having said all that, I like the display.
Comment by:
Veronica
on 10th January 2019 at 10:46
If it's advertising being discussed there was a picture of chips,pie,mushy peas and gravy in December I recall.. For all their decorative and elaborate appearance - they spell danger to me though - reminds me of an opium den in a film I saw with Robert di Nero.
Comment by:
irene roberts
on 10th January 2019 at 12:17
Not exactly Myrtle's bar in the station buffet is it, Veronica?! xxx
Comment by:
Poet
on 10th January 2019 at 12:28
Would that film be ' Once upon a time in America' , Veronica ?.
One of the greatest movies ever made in my view.
Comment by:
Veronica
on 10th January 2019 at 13:31
What would Myrtle and 'Beryial' say Irene .... e'hm sure they would faint!
Yes Poet It is I have watched it a few times.... I am still shocked at the ending. I love the Deer Hunter as well- a great actor Old Robert.
Comment by:
Ruby shoes.
on 11th January 2019 at 05:47