Photos of Wigan
Photos of Wigan
Photo-a-Day Archive
Photo-a-Day Archive
Photo-a-Day (Monday, 17th July, 2017)
Hall Lane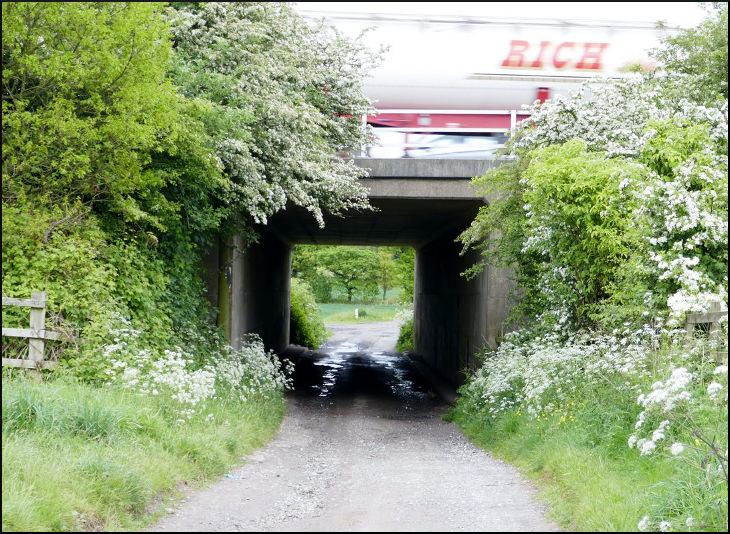 Off Winstanley Road, Orrell, going under the M6 Motorway.

Photo: Mick Byrne (Panasonic TZ100)
Views: 2,629
Comment by:
Fred Mason
on 17th July 2017 at 11:19
As kids we used to call this area 'Dead Man's Gulch' since we were still playing cowboys and indians.

Great pic. Nice to see it again after many, many years.
Comment by:
Cyril
on 17th July 2017 at 11:59
That's how I remember this lane Mick with trees and shrubs either side, your other photo of further down the farmers must have cut down all the trees bordering their land.

Plenty blossom on those Hawthorns too despite the obvious traffic pollution.