Photos of Wigan
Photos of Wigan
Photo-a-Day Archive
Photo-a-Day Archive
Photo-a-Day (Monday, 5th June, 2017)
View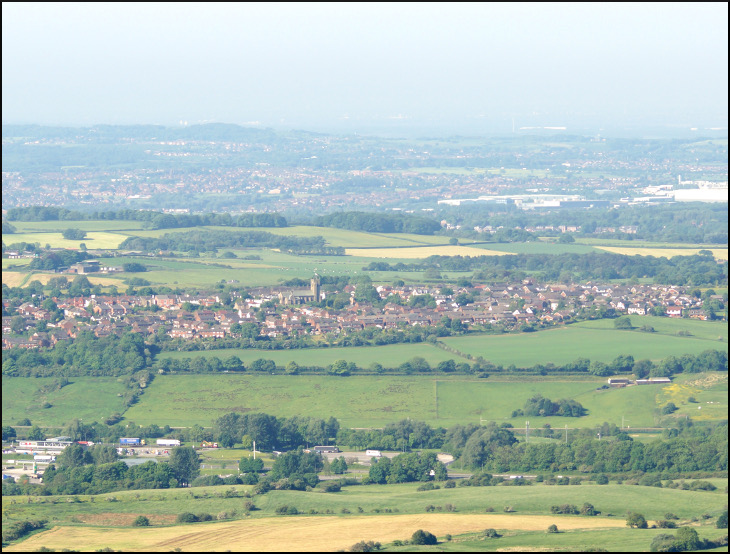 St Katherine's Parish Church dominates Blackrod in this view from Rivington Pike.

Photo: David Long (Sony SLT-A65V)
Views: 2,978
Comment by:
Mick
on 5th June 2017 at 00:41
I think our house will be on this one.
Comment by:
Ken
on 5th June 2017 at 09:38
Great photo born & bred in Blackrod but all my family are Wigan`ers don`nt live there now but visit every couple of years.
Comment by:
peebee
on 5th June 2017 at 10:02
Eh Blackrod bypass, that's where we used to test our motorbikes in the sixties, a quick blast towards Adlington then cut the engine and do a 'plug chop' to make sure the mixture was right.
Comment by:
Gary Leece
on 5th June 2017 at 10:04
Apart from the motorway, little has changed in that view. I came from Aspull and from age 11 bussed and walked to Rivington & Blackrod Grammar School, lower down the slope.
On a clear day Southport and the Irish Sea was visible from the Pike.
Comment by:
. Ozymandias .
on 5th June 2017 at 18:52
When the service area pictured in the foreground first opened in the 70's, it was named Anderton services, after the name of the nearest village. Following a change of ownership, it was then renamed Rivington services. I believe it's currently called Bolton West services. Presumably, there's been another change of ownership. It would appear that the pattern of naming motorway service areas echoes the pattern of changing pub names. Here's an idea, why not call it Last Orders service area, or Sam's Bar service area and have done? I'm out of patience with keep changing names. I'm going for a pint.
Comment by:
Howard P
on 14th June 2017 at 07:41
I suspect you have to live with the times. I quite like the change.