Photos of Wigan
Photos of Wigan
Photo-a-Day Archive
Photo-a-Day Archive
Photo-a-Day (Saturday, 3rd June, 2017)
Memorial Bench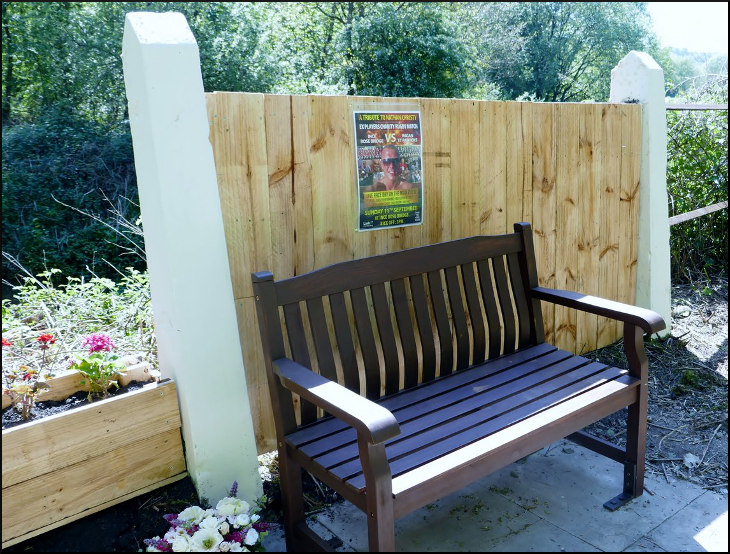 New Memorial bench in Crooke in the memory of Nathan Christy.

Photo: Mick Byrne (Panasonic TZ100)
Views: 3,266
Comment by:
Mick
on 3rd June 2017 at 16:22
There will be a charity rugby match featuring Nathan's former teams St Pat's and Ince Rose Bridge held at the latter on September 11 at 3pm,
Comment by:
Ellen
on 3rd June 2017 at 21:18
Please forgive my ignorance, but who was Nathan Christie? I'm guessing from the colour of the bench and flowers, that he played football.(for the Wigan Athletics?)
Comment by:
Helen of Troy
on 4th June 2017 at 08:24
I too didnt know who this man was. I looked to see if there was any information on Google, there was. Ellen, Just put his name into Google.
Comment by:
Neil Cain
on 4th June 2017 at 08:56
Are you sure? 11TH September is a Monday
Comment by:
Mick
on 4th June 2017 at 13:00
Comment by:
Neil Cain
on 4th June 2017 at 18:46
It is you saying it is 3pm Mick
Comment by:
Ellen
on 4th June 2017 at 20:00
Comment by:
Nic
on 5th June 2017 at 13:49
The match is on Saturday 19th August 2017. The picture that is up is from last year as we held a match and raised over £3000.
Nathan was a well known lad around the Wigan area and the match is to raise money for the charity CALM (Campaign Against Living Miserably)