Photos of Wigan
Photos of Wigan
Photo-a-Day Archive
Photo-a-Day Archive
Photo-a-Day (Saturday, 15th April, 2017)
It's a snip!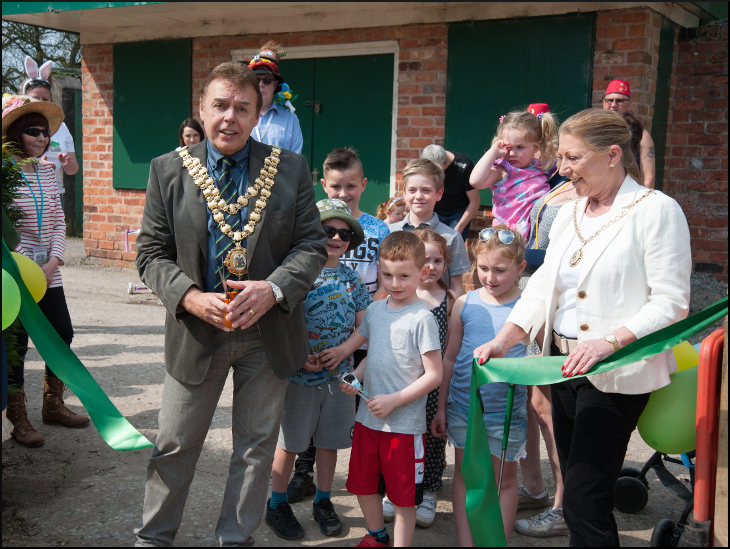 The Mayor, Ron Conway, reopens of the refurbished Crazy Golf at Haigh.

Photo: John Morris (Nikon D700 with a 24-85mm lens.)
Views: 2,468
Comment by:
Rev David Long
on 15th April 2017 at 09:23
We took our grandchildren up to go on the High Ropes on Thursday - it's great to have something like that close by to keep them busy for an hour or so. As we left the car park and passed the brand-new Super Crazy Golf course - which I think Ron also opened a couple of weeks ago - I wondered whether the original course had been squeezed out by the new enterprise. As you can see, it hasn't been - which I think is great news for those wanting a cheap day out for the family.
I believe the Friends of Haigh Hall, who were still working on the entrance to the course, worked hard to keep the facility, as well as putting in the volunteer labour to do it up - Congratulations, and Well Done!
Comment by:
Mick
on 15th April 2017 at 11:12
Haigh Hall and the new play area was packed out a couple of weeks ago.

https://youtu.be/gb1vCdlER8A

They even had some donkeys
Comment by:
Dave Hanbury
on 15th April 2017 at 13:39
As Chair of the Friends of Haigh Woodland Park I want to thank the Rev Long, and many others who have encouraged and supported us volunteers in maintaining and improving the great value and fun Haigh Crazy Golf. It is great to be appreciated, and we will continue to work for more improvements at Haigh.
Comment by:
Maggie K
on 15th April 2017 at 23:04
Dave Hanbury - you and your Volunteers have done a great job, so many people have praised what you have done.