Photos of Wigan
Photos of Wigan
Photo-a-Day Archive
Photo-a-Day Archive
Photo-a-Day (Tuesday, 29th November, 2016)
Courtyard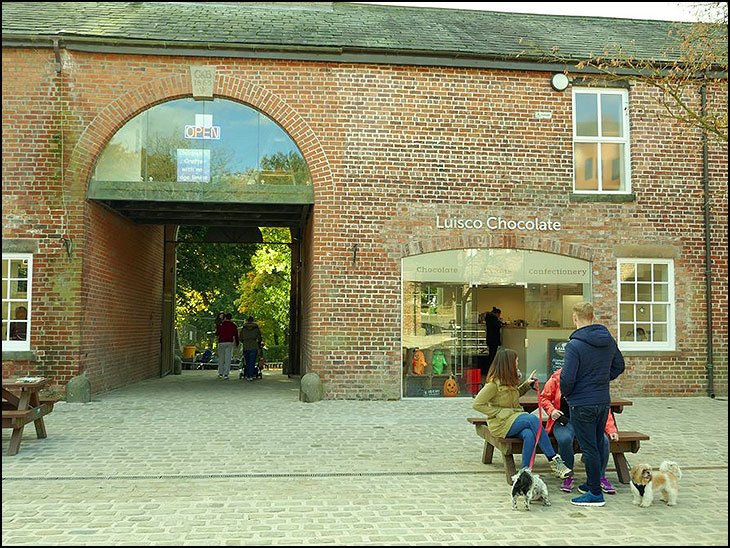 Courtyard at Haigh Hall with new shops selling chocolate, organic veg, cafe/ bakery and ice cream.

Photo: Mick Byrne (Panasonic TZ100)
Views: 2,806
Comment by:
PeterP
on 29th November 2016 at 08:44
Last time I had the miss fortune to go to Haigh Hall I had to push a wheelchair over these cobbles(setts) which was hard work(only entrance at the time).I hope it is a lot smoother now? If not you would think the council would put sort of matting down
Comment by:
Vb
on 29th November 2016 at 09:20
It looks nice and normal around here.....Lawrence Llewelyn Bowen wasn't let loose then!
Comment by:
Mick
on 29th November 2016 at 11:10
Peter these cobbles where put down in the olden days before wheelchairs where invented.
Invalids in those days would just have had to walk by using crutches, just imaging how hard work it must have been for long john silver when he landed on a desert island and had to try and walk up the beach on his stump.
Comment by:
Garry
on 29th November 2016 at 12:40
These cobbles will be very smooth, Why, because they are cemented level.
Comment by:
Christine
on 10th December 2016 at 21:16
Luisco chocolate. Looked nice, so I bought a box. Yuck... Belgium chocolate. I ended up throwing them away as no one else in the family likes the taste.