Photos of Wigan
Photos of Wigan
Photo-a-Day Archive
Photo-a-Day Archive
Photo-a-Day (Sunday, 6th January, 2013)
Under a bridge at Appley Bridge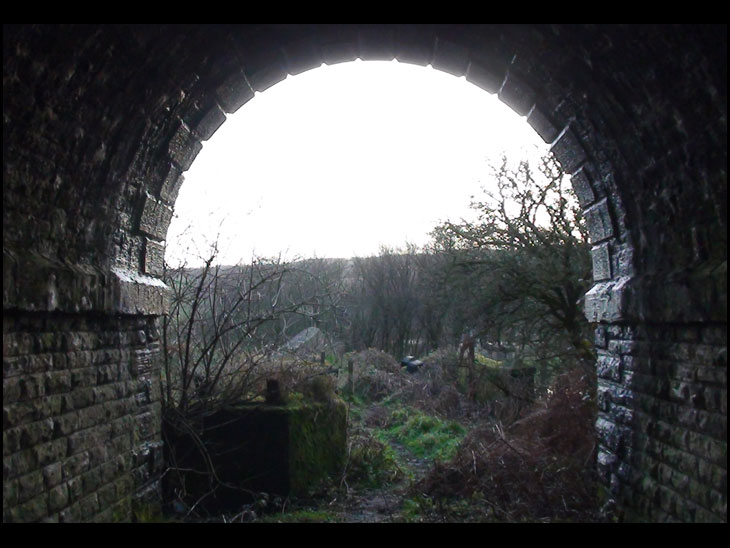 Bridge under the railway line Hand Lane Bridge showing anti tank concrete blocks.

Photo: Mick Byrne (Sony HDR)
Views: 4,271
Comment by:
Alan (on Van Isle)
on 6th January 2013 at 00:30
Good shot. Tell us more about the anti-tank blocks.
Comment by:
Lizzie down under
on 6th January 2013 at 02:25
Very strong statement mick......
What history lies here.....
Wish I could send you some sunshine. :-)
Comment by:
Ernest Pyke
on 6th January 2013 at 03:14
Hand Lane Bridge is over the Leeds and Liverpool canal, Mick, refer :-
http://www.penninewaterways.co.uk/ll/ll78b.htm
I remember walking under a railway bridge, probably this one, on my way to Fairy Glen. See :-
http://www.westlancs.gov.uk/leisure__tourism/countryside_parks/fairy_glen,_appley_bridge.aspx
This bridge is just a bit different to the Rialto Bridge in Venice !!
Comment by:
Ernest Pyke
on 6th January 2013 at 03:58
Mick, I think all is revealed by Tom Walsh`s 25th May 2012 P-a-D.
Is this railway bridge the one over Hand Lane Bridge, to the right?
Comment by:
Ernest Pyke
on 6th January 2013 at 04:33
THere was quite a lot of damage done to Fairy Glen by a flood. It was on Sat. 22nd August 1987 when there was a terrific thunderstorm at 2pm. Entry in my diary, "biggest lake I`ve seen at bottom of garden."
Where were you on that day Mick?
Millbank in Appley Bridge was flooded, see :-
http://en.wikipedia.org/wiki/Appley_Bridge
Didn`t know that a meteorite landed on 13th October 1914 !!
Comment by:
Lizzie down under
on 6th January 2013 at 06:08
Thankyou mick for the photos on forum, fish and chips are a bit greasy.....still they are great pics and bring back lovely memories....
:-)
Comment by:
Helen
on 6th January 2013 at 09:24
An interesting & unusual subject. We have plenty of 2nd WW pill boxes etc here next to the North Sea...deep water off the coast & not far as the crow flies to Holland etc but where would the tanks have been coming from near Appley Bridge ?

PS Shakespeare wrote in one of his plays, don't know which one...

.... They who would Old England win, must at Weybourne Hope begin.. Weybourne near here, has the deep water mentioned above.

Right you can all go back to sleep now that I have bored you !
Comment by:
Mick
on 6th January 2013 at 12:08
Ernest yes its the same bridge thats Tom Walsh PaD, you could at one time get to Fairy Glen by going under the tunnel walking over the old Appley Bridge golf course but not now because all that land is owned by Peter Moore (Mr Littlewood)of who was living at Parbold Hall but recently sold it.

Helen if the Germans had landed they wouldnt have been able to get up to Ashurst beacon that way, and they would also have had to cope with a Appley Bridge version of a Captain Mannering and his men

I watched the August 1987 rain coming down in our back garden, but then went to see the Millbank floods (My mate who lived in Millbank lost all his gold fish that day) and also saw the washed away wall at the end of Skull House and Appley lane.
Comment by:
Ernest Pyke
on 6th January 2013 at 13:25
Thanks, Mick. Have googled Parbold Hall and Lancashire Life says it`s up for sale at £9.5 mlliom. See :-
http://lancashire.greatbritishlife.co.uk/article/the-stunning-parbold-hall-on-the-market-for-95-million-38592/
Peter Moores bought it in 1958 - the same year I moved to Shevington! - when he was 25 years old.
Comment by:
Roy
on 6th January 2013 at 15:30
Unusual but interesting subject Mick, i know the bridge well, having spent a great deal of time 'walking' the canal system. I lived on Miles Lane at the time of the Millbank flood and my cousin lived right in the bottom corner of Millbank and so his was one of the properties that came worst off, i also remember the Skull House Lane wall being washed away and just below it a 'parked' car being swept away down Appley Lane. I have seen some storms around the world but that one was a good 'n.