Photos of Wigan
Photos of Wigan
Photo-a-Day Archive
Photo-a-Day Archive
Photo-a-Day (Sunday, 20th May, 2012)
Heinz 57 - Kitt Green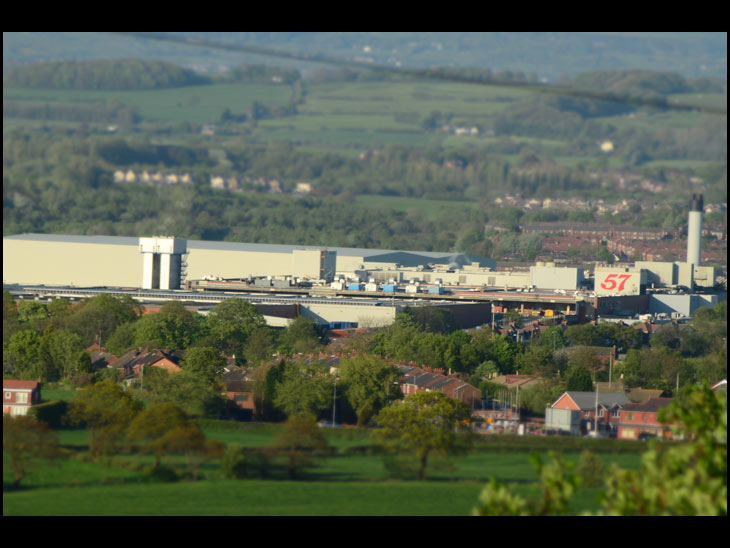 Taken From Upholland - with Tilt/Shift Effect added in camera.

Photo: Jamie Ford (Nikon D5100 / Lens: Nikon-Nikkor 30-700mm)
Views: 5,050
Comment by:
Thomas(Tom) Walsh
on 20th May 2012 at 00:21
Comment by:
Ernest Pyke
on 20th May 2012 at 03:52
Is it natural light Jamie, or touched up?
In the UK "Beanz Meanz Heinz". 1.5 million cans are sold each day in the UK.
H J Heinz, born in Sharpsburg, Pennsylvania in 1844, was a bricklayer by profession, but aged 8 he was selling foodstuffs from his mothers garden.
It was in 1896 when H J came up with the slogan "57 Varieties".
Comment by:
Jamie
on 20th May 2012 at 09:50
Hi Ernest,

Natural light, with an added tilt/shift effect in camera. No photo shopping of cropping.

Thanks.
Comment by:
Ron D
on 20th May 2012 at 09:55
Me and a few other lads built this place, for Monks.
Comment by:
Roy
on 20th May 2012 at 10:05
I,ve 'bean' in there a few times, spent half my working life in there. Glad you said cans Ernest because thats what they are, not tins. Can, short for the word canister and they,re filled in a cannery!
Comment by:
RH
on 20th May 2012 at 10:07
More than a few i would have thought Ron D.lol.
Comment by:
Ernest Pyke
on 20th May 2012 at 15:36
Roy, I`ve been trying to find info on first Heinz factory in Standish.
Wikipedia states it was started in 1946 in a former munitions factory.
Wigan History website says ICI in Standish became a H J Heinz canning factory after the war until 1980 or thereabouts.
Have you any more info?
Comment by:
Fred Mason
on 20th May 2012 at 21:04
Ernest,

I remember when I was about 7 years old in 1953, my father had taken my younger brother and myself for walks through Porters Wood for a couple of years, accessed from the road via a path, and had found a blackberry patch in a field, which no one else knew about, through to Porters Wood and was extremely upset when he saw signs saying that HJ Heinz was building a new factory on these fields, thus destroying these precious balckberries.

The beginning of the path is still visible and accessible from the road near to the pub.
Comment by:
Roy
on 20th May 2012 at 22:52
Ernest, there,s not much more to add to what you,ve stated, it was the ICI during the war and then Heinz until the early 80s when they moved all their production to Kitt Green. The site is now owned by Ainscoughs and occupied by several small companies.I wont be able to take this subject any futher as i am off to bed, i,m up at 4am, i,m in Spain tomorrow.
Comment by:
AUSTIN
on 21st May 2012 at 09:55
HEINZ FACTORY WAS BUILT FROMM SCRATCH.
I WORKED ON IT.ABOUT 47 YEARS AGO.
Comment by:
Ernest Pyke
on 21st May 2012 at 18:09
Fred, would that pub be the Old Springs hotel? We (Walker Bros.)played Heinz there on the bowling green in the Wigan Workshops League. Is the bowling green still there?
AUSTIN. YOU ARE REFERRING TO THE SECOND HEINZ FACTORY BUILT AT KITT GREEN. WE ARE REFERRING TO THE FIRST FACTORY IN BRADLEY LANE, STANDISH.