Photos of Wigan
Photos of Wigan
Photo-a-Day Archive
Photo-a-Day Archive
Photo-a-Day (Monday, 10th October, 2011)
River Douglas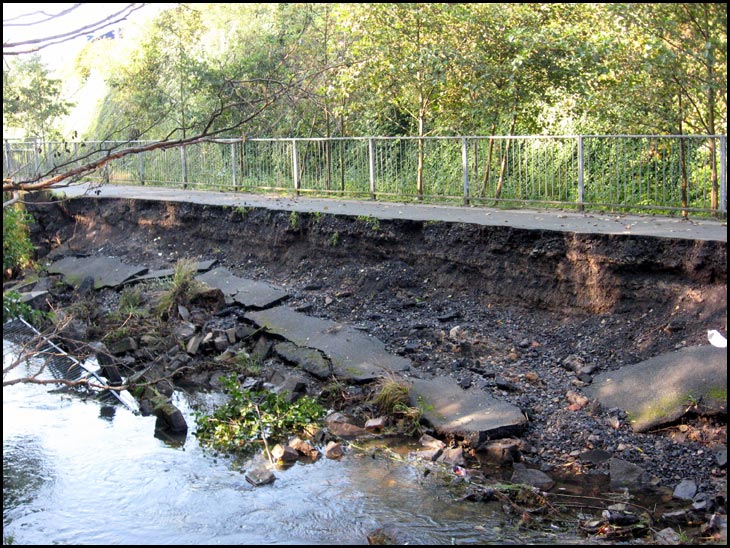 Just behind Tesco in Wigan the towpath has slipped into the river and another spot may soon follow.

Photo: Ron Dawber (Canon PowerShot A560)
Views: 3,756
Comment by:
Cyril
on 10th October 2011 at 12:01
Nice one Ron.

That banking has been threatening to collapse for years, when I used to take the dogs down there for a walk; the tarmac path was cracking and splitting in places along there.

Can't understand what all the palaver of who owns what is all about, it's only when something like this happens that the council tries to deny ownership, all other times they want all the say so.
Comment by:
John
on 10th October 2011 at 16:28
Can't understand you Cyril, who denies ownership...it will be repaired shortly, its the waterways who's responsable for canals, streams and rivers, and of coures banks next to the waters.
Comment by:
Andyj
on 3rd November 2011 at 11:22
My money is the council put the path and railings there as part of the full development paid by the taxpayer but responsibility; will still come from the public coffer. It's the moving of who's bums that's caused the complaining.