Photos of Wigan
Photos of Wigan
Photo-a-Day Archive
Photo-a-Day Archive
Photo-a-Day (Tuesday, 9th August, 2011)
Old Industry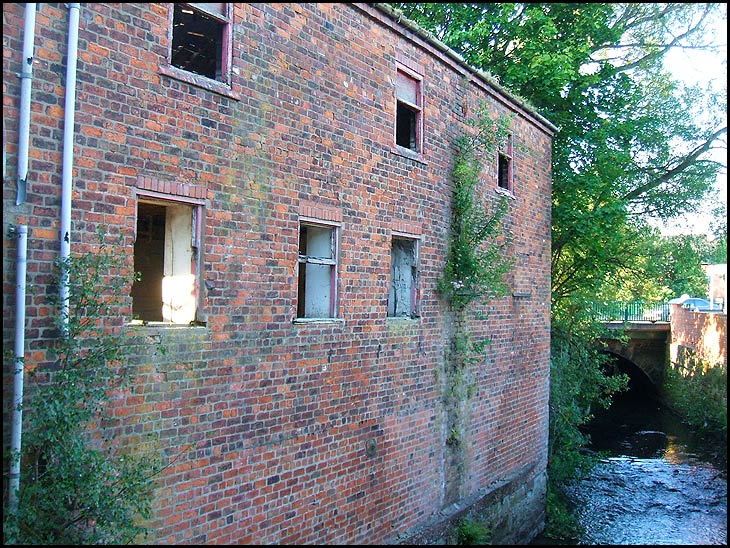 Next to the River Douglas off Darlington Street / Sovereign Road.

Photo: Judith Elsey (age 11) (Fuji Finepix A500)
Views: 3,758
Comment by:
Phil Whitehead
on 9th August 2011 at 00:04
I pass this every day on my way to and from work. What was this building used for?
Comment by:
Cyril
on 9th August 2011 at 11:08
Don't know what it was originally used for, but latterly it was used by Mark Williams butchers. There was a bakery at the front of this building on Darlington St, was it it McCandlish, anyhow on a warm summers night the shop front, the grating and pavement would be alive with cockroaches, they was said to have originated from the old gas works.
Comment by:
Helen
on 9th August 2011 at 21:23
Judith, you take some interesting pictures...keep it up.