Photos of Wigan
Photos of Wigan
Photo-a-Day Archive
Photo-a-Day Archive
Photo-a-Day (Monday, 16th August, 2010)
Fishing Match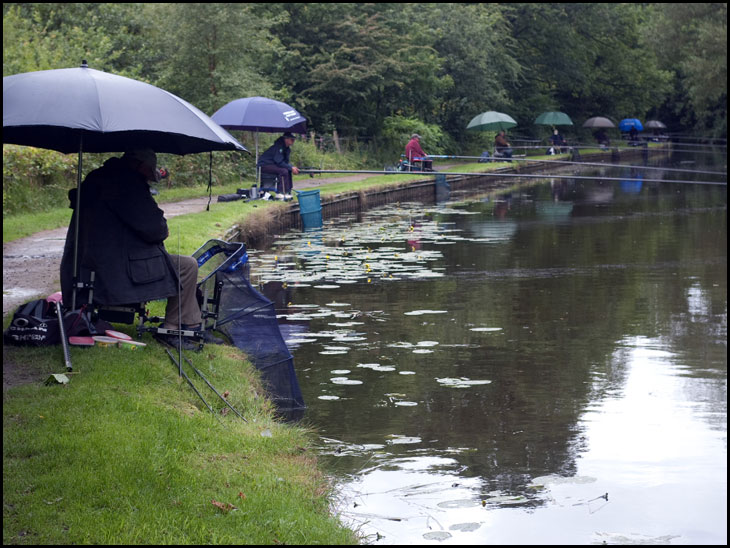 Leeds & Liverpool Canal, Nr Springs Bridge.

Photo: John Harrison (Pentax K 100D, Std Lens 18 to 55 mm, 125Th on F8)
Views: 4,233
Comment by:
dot
on 16th August 2010 at 08:13
Nice tranquil shot, especially with the different colured umbrellas. When my Dad used to fish I would throw pebbles in from behind him, so as to scare the fish away. Until he twigged.
Was this a competition? Are those water lillies in the canal?
Comment by:
Fred
on 18th August 2010 at 13:00
Good photo John.Ive never seen rods that long.They must be resting on the side bank