Photos of Wigan
Photos of Wigan
Photo-a-Day Archive
Photo-a-Day Archive
Photo-a-Day (Monday, 24th August, 2009)
On Reflection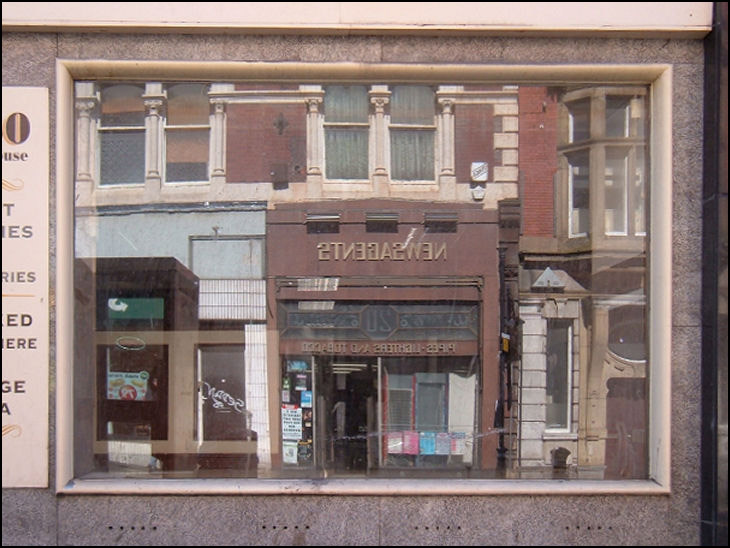 Number 20 Wallgate, the erstwhile Ashtons Tobacconist, seen in the window of Number 50.

Photo: Steve Carter (Fuji Finepix A850)
Views: 4,722
Comment by:
Steve
on 24th August 2009 at 10:17
Before anyone mentions it the window doesn't belong to Number 50 - the name of the place was the 1650 Coffee House but I only had the 50 showing on the shot !!
Comment by:
David Marsh
on 24th August 2009 at 16:14
Steve,you can create some good 'Hitchcock' type photos using reflections by giving yourself a small cameo roll tucked up in a corner.They used a lot of this reflection shots when filmimg Bergerac in Jersey many years ago and I remember once they imported a photo booth just to take a shot through the mirror because the owner of the booth on site wouldn't allow them to move it a few inches.