Photos of Wigan
Photos of Wigan
Photo-a-Day Archive
Photo-a-Day Archive
Photo-a-Day (Monday, 29th June, 2009)
Just walking the dog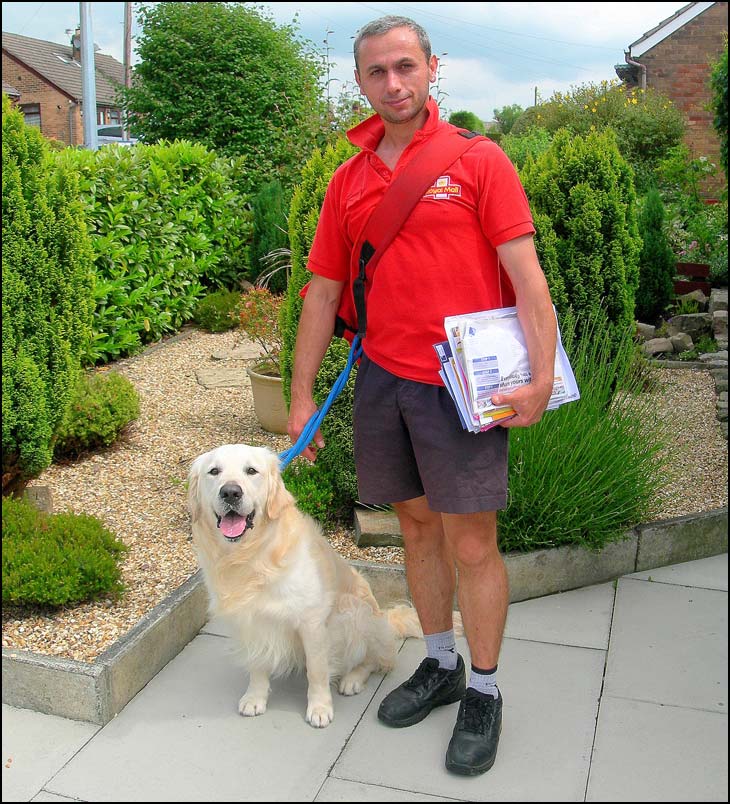 Our local postman Mutlu sometimes takes his dog Shangai on his round (with permission).

Photo: Harry Cunliffe (Nikon Coolpix 7900)
Views: 5,069
Comment by:
Trev Jones
on 29th June 2009 at 08:01
I could use Shangai on my prescription delivery rounds in South Yorks to quieten some of the little terriers and mutts that yap and snap at me.
Comment by:
fan
on 19th July 2009 at 13:37
what a lovely picture ,the local children love Shanghai --shame Postie doesnt have matching socks !!haha But the legs make up for it.!
Comment by:
Sheda
on 20th July 2009 at 06:36
Cool postman uniform! The ones in Singapore doesn't look as casual..