Photos of Wigan
Photos of Wigan
Photo-a-Day Archive
Photo-a-Day Archive
Photo-a-Day (Sunday, 7th June, 2009)
View from Park Road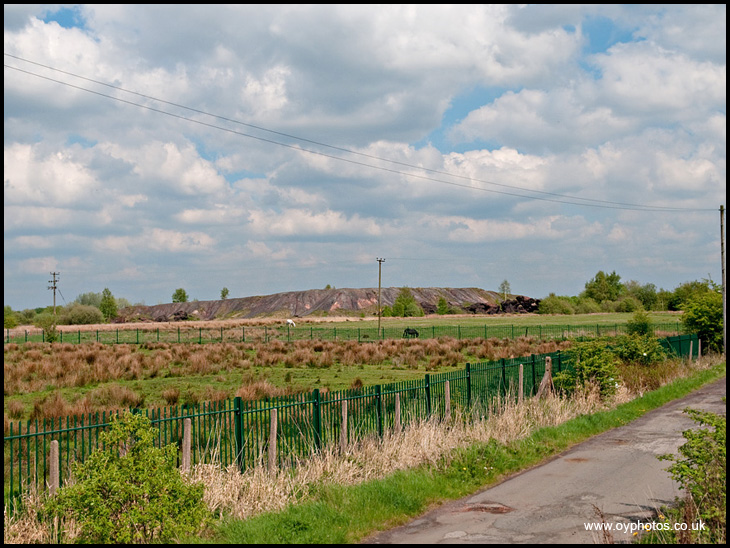 View from the end of Park Road, Hindley

Photo: Dave (Nikon D300 - Nikon 17-55mm AF-S F2.8)
Views: 4,597
Comment by:
Eric turner
on 7th June 2009 at 14:27
Hi Dave, I've just put one on Album showing the same slag heap taken from the Aerial flight slag heap about half a mile further on up the road taken in 1947. Yours was taken from near the old signal box position. I remember Bibby's lorries (later Clarington Coach & haulage)taking red shale out of the slag heap during the war. E.T.
Comment by:
Dave
on 8th June 2009 at 08:32
Thanks for the info Eric - interesting stuff!

Also - that Orange Tip butterfly I posted on 1st June was taken alongside that fence :)
Comment by:
Vag
on 25th October 2009 at 18:42
They use to be called the 'Mini Hills' when i was a kid. We use to ride our bikes and ponies on those hills. Does anyone know how those red rocks got there?