Photos of Wigan
Photos of Wigan
Photo-a-Day Archive
Photo-a-Day Archive
Photo-a-Day (Wednesday, 13th May, 2009)
Mandarin Duck.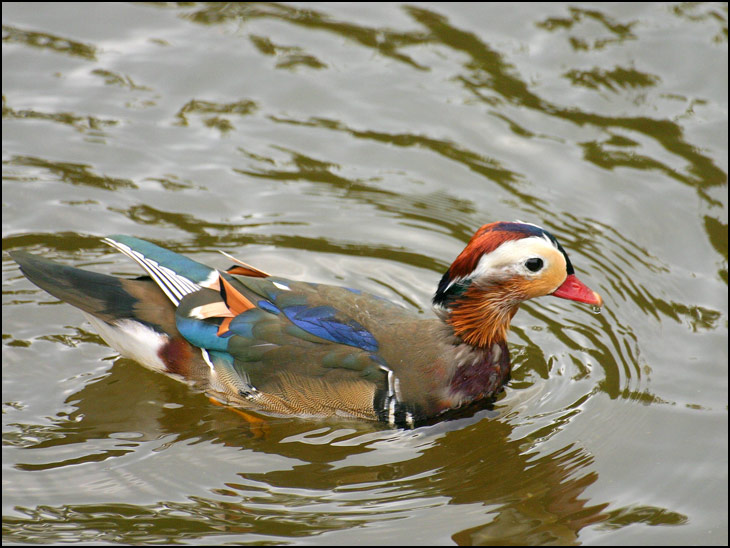 Taken rowing pound L&L Canal, near Haigh country park.

Photo: Ron Dawber (Canon 300d 55mm--200mm.)
Views: 3,822
Comment by:
zoe
on 13th May 2009 at 13:31
awe never seen one of them b4, proper cute, good pic :)
Comment by:
Mick
on 13th May 2009 at 15:05
Ive only ever seen the one Mandarin duck in Wigan in the same area as this one.

Im still wondering where this one came from.

And when they mate there supposed to mate for life with the same partner so how come we are not seeing any young Mandarin ducks around.
Comment by:
Ron D
on 13th May 2009 at 17:03
They must breed here. I have seen them from time to time along this length of canal for about the last twenty years. I think they came originally from Haigh country park zoo that used to be there. Not many ducklings surviving. Mink seem to be getting them.
Comment by:
John B
on 13th May 2009 at 18:42
Brilliant photo - beautiful bird.
Comment by:
Sue
on 13th May 2009 at 22:59
I walk with my son to Haigh Hall most weekends. Never seen a duck as lovely as this. Great picture.
Comment by:
Mick
on 14th May 2009 at 05:32
Ive still only seen them in ones maybe somebody should ask Wigan wildlife man Graham Workman ho many there are
Comment by:
Lorraine
on 4th August 2009 at 23:29
Saw these two ducks around this time and went back the next day to take a picture. However they were nowhere to be seen and not seen them since. Beautiful birds.