Photos of Wigan
Photos of Wigan
Photo-a-Day Archive
Photo-a-Day Archive
Photo-a-Day (Saturday, 26th January, 2008)
Tower Grand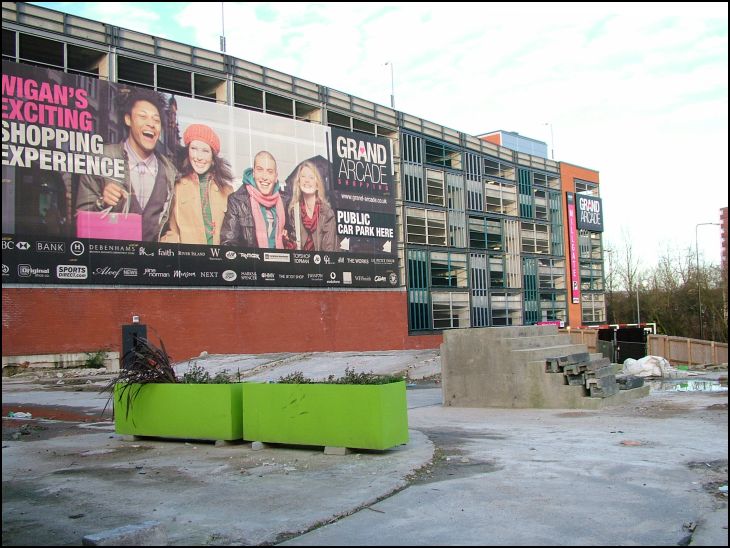 Site of the new Tower Grand complex at the bottom of Millgate. See www.towergrand.com for more info. More 1 and 2 bed apartments (flats).

Photo: Brian (Fuji Finepix S7000)
Views: 4,904
Comment by:
dave marsh
on 26th January 2008 at 09:37
They will have the best views in Wigan from there
Comment by:
bren
on 28th January 2008 at 22:34
Comment by:
Rob
on 29th January 2008 at 13:29
It's a building site Bren - What do you expect! It will probably look quite nice when the new apartments are built.
Comment by:
ferg
on 16th March 2008 at 23:07
Bren, firstly.. its a multi storey car park, they never are designed to look beautiful, and second, as soon as the 'Tower Grand' goes up, you won't see any of this, the second reason why it isn't a nice finish
Comment by:
Andyj
on 13th February 2010 at 12:28
The ancient view from Longshoot to Wigans Church tower are now gone.

In my view its desecration, dispossession and disillusionment.

To top it all off, the building is making a loss. Duh!

If Wigan stayed like a beautiful market town then it could compete on beauty and the feel good factor. Not a big ugly concrete jungle.