Photos of Wigan
Photos of Wigan
Photo-a-Day Archive
Photo-a-Day Archive
Photo-a-Day (Monday, 24th September, 2007)
Ince Cemetery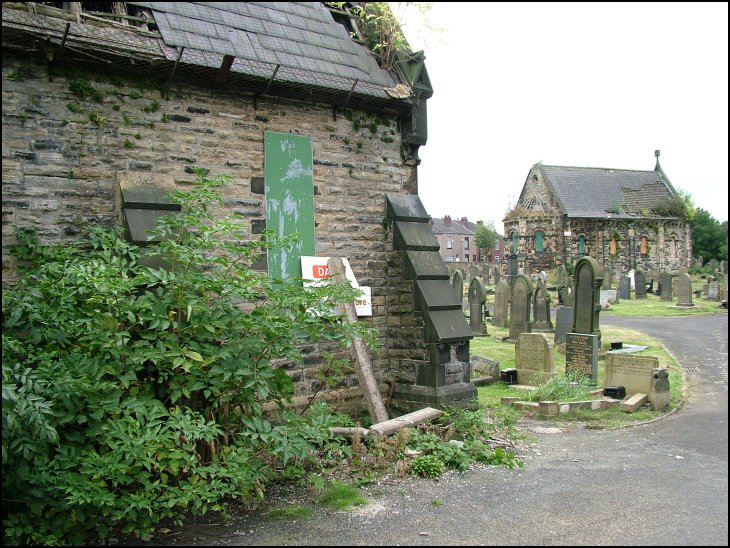 Two chapels fall into disrepair at Lower Ince Cemetery.

Photo: Brian (Fuji Finepix S7000)
Views: 4,593
Comment by:
Ann
on 24th September 2007 at 01:09
Comment by:
Colin
on 24th September 2007 at 18:03
That is typical of the way councils within this borough treat listed buildings, which are of architectural and historic interest. Let a member of the public do the same and it would be threats of court action and enforced/supervised repair.
Comment by:
geoff
on 25th September 2007 at 23:16
what a sad state of affairs,good pic though.
Comment by:
Empress
on 24th October 2007 at 02:03
So sad to see this, such beautiful buildings and on full view to everyone driving past, just left to rot.