Photos of Wigan
Photos of Wigan
Photo-a-Day Archive
Photo-a-Day Archive
Photo-a-Day (Wednesday, 25th July, 2007)
Billinge Hospital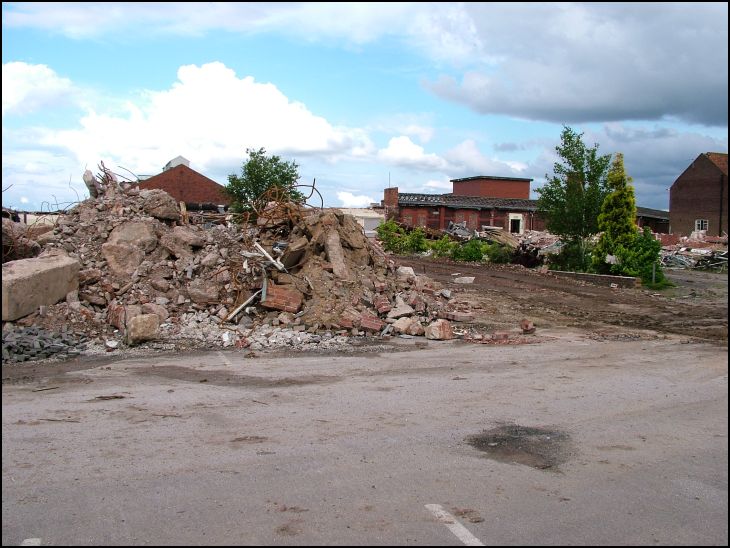 All that's left of the outbuilldings at Billinge Hospital.

Photo: Brian (Fuji Finepix S7000)
Views: 5,528
Comment by:
maggie
on 25th July 2007 at 15:06
My Dad and one of my cousins died on the same ward at this hospital. I find it very moving to see this.
Comment by:
J Fishwick
on 25th July 2007 at 17:38
I pass every day and it is like a bomb site. There is no consideration that this was a site to heal people, as they demolish buildings and prepare to build houses.
Comment by:
marie
on 15th October 2007 at 12:54
i feel that this is a great shame to see billinge hospital turned to rubble to make room for houses and not only that billinge played a great part in many peoples lifes it was one of wigans great heritage ,its a great shame to have seen this gone.
Comment by:
susan
on 15th December 2007 at 14:06
omg! what have they done to billinge hospital! ive not been bk to wigan 4 years i was born there.
Comment by:
Cloie
on 24th February 2009 at 22:11
I've enjoyed going back and looking at the "daily photos" ... I too was born at Billinge many years ago!
Comment by:
Chris
on 4th January 2013 at 11:20
So sad,I worked on this "new building" in 64 .. Lowton Civil Engineering the builders ?