Photos of Wigan
Photos of Wigan
Photo-a-Day Archive
Photo-a-Day Archive
Photo-a-Day (Thursday, 12th April, 2007)
The Ship Hotel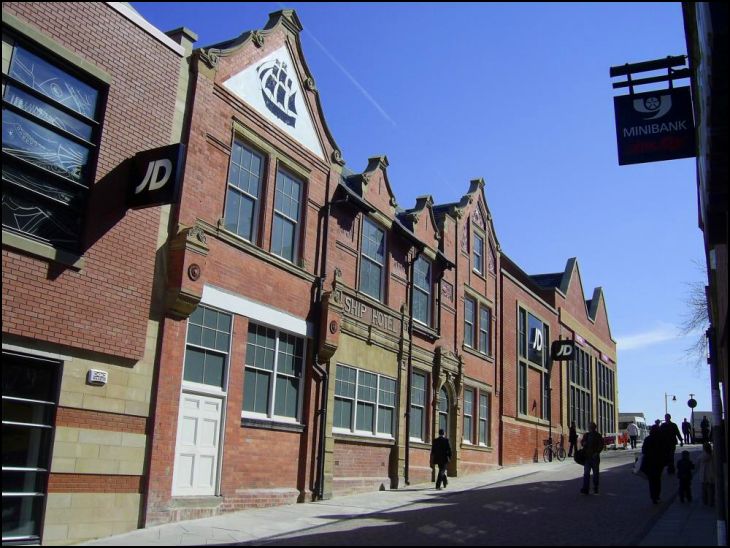 The Ship Hotel on Millgate. The frontage has been preserved and incorporated into the new Grand Arcade.

Photo: Maureen Rutter (Praktica DCZ5.4)
Views: 4,534
Comment by:
Dave
on 12th April 2007 at 10:28
Nice shot Maureen. Millgate feels a lot steeper when you walk up it now - or am I jest gerrin' owd? :-)
Comment by:
joe
on 3rd June 2015 at 00:34
My God, what have they done to my beloved Wigan. This can't be Millgate surely.