Photos of Wigan
Photos of Wigan
Photo-a-Day Archive
Photo-a-Day Archive
Photo-a-Day (Wednesday, 31st January, 2007)
Grand Arcade update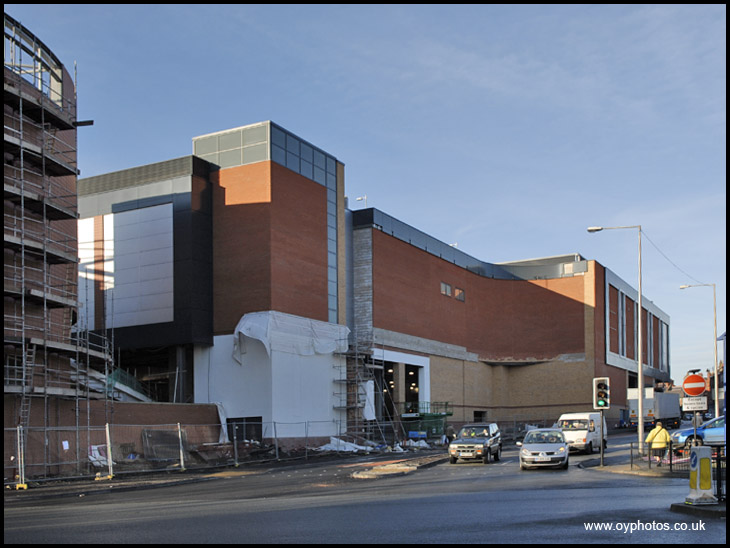 Grand Arcade taken 24th Jan 07 - it's getting there!

Photo: Dave (Nikon D200 : Nikon 17-55mm F2.8 DX)
Views: 6,510
Comment by:
Stuart
on 1st February 2007 at 00:15
Ok, I lost !!!! Which direction is this looking at.
Comment by:
Dave
on 1st February 2007 at 20:28
Junction of Riverway, School Lane and Crompton Street. Looking down Crompton Street towards Standishgate
Comment by:
Peter Saunders
on 4th February 2007 at 19:42
Is the best way to spend £100 million pounds in Wigan?
Comment by:
Dave
on 5th February 2007 at 21:58
Absolutely! It's gonna be great! :-)
Comment by:
Nick
on 14th December 2009 at 18:45
Biggest waste of money this town ever spent.. Wouldnt it be nice if just a small percentage could be spent improving the towns facilities, such as the parks and walkways..
Take it, it wont be long until the old arcades are knocked down and a newer shopping centre built, with more of the towns cash..
Comment by:
owd wigginer
on 24th June 2013 at 06:01
whats that supposed bi? it blimmin orrible