Photos of Wigan
Photos of Wigan
Photo-a-Day Archive
Photo-a-Day Archive
Photo-a-Day (Wednesday, 20th December, 2006)
Is nothing sacred?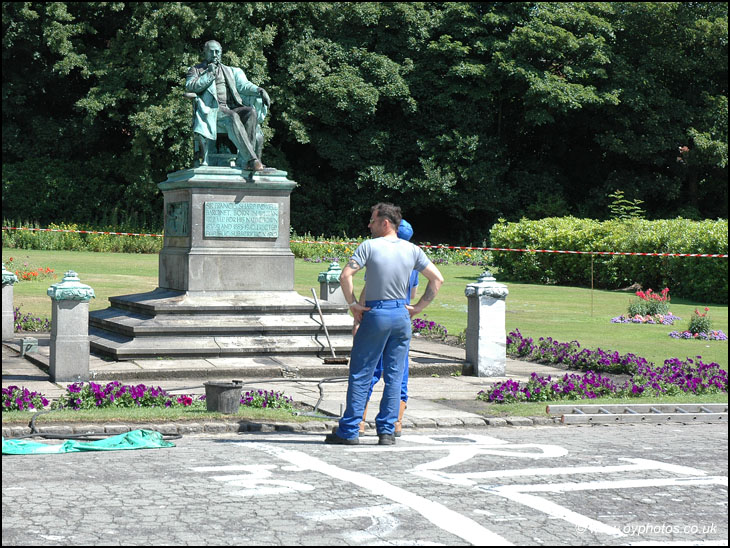 Graffiti and large amnounts of paint being cleaned off Powell Statue in Mesnes Park and also on the road in front of it.

Photo: Dave (Nikon D70 : Nikon 18-70mm DX)
Views: 5,366
Comment by:
Brian
on 20th December 2006 at 09:32
I remember this, it happened about the time of the WOW Festival. Disgraceful.
Comment by:
Dave
on 20th December 2006 at 22:30
It was the day after the WOW festival. Apparently is was right wing racist scumbag backlash against the multicultural outlook of the festival.
Comment by:
julie
on 21st December 2006 at 11:48
It is disgraceful can"t wait to take my grandaughter to rub the old mans foot like i did with my granma
Comment by:
lanky11
on 18th May 2008 at 03:06
What a crying shame this is a place I used to go to with my family years ago bought tears to my eyes This is where every kid in Wigan went to rub the shoe I hope they fixed it
Comment by:
gary swindells
on 2nd October 2010 at 21:44
eee by eck thas rubbed that fut a few times.everything is back to normal.