Photos of Wigan
Photos of Wigan
Photo-a-Day Archive
Photo-a-Day Archive
Photo-a-Day (Saturday, 25th November, 2006)
AEK1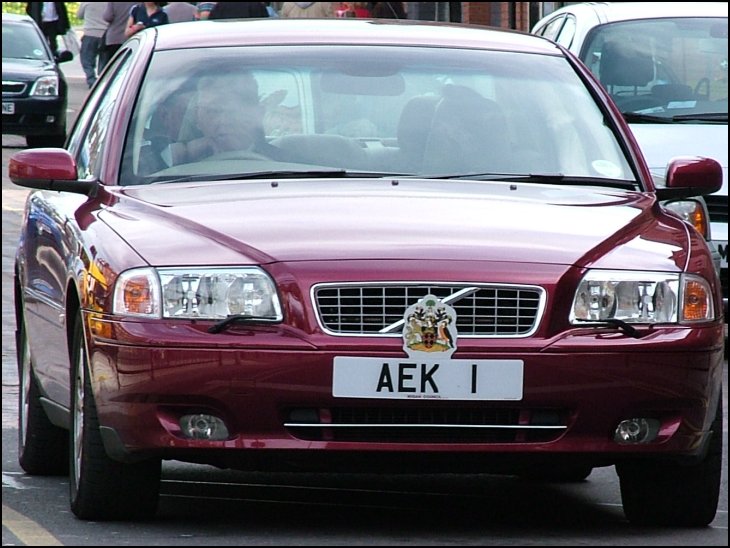 The Mayor's car with the familiar local number plate of AEK1.

Photo: Brian (Fuji Finepix S7000)
Views: 5,569
Comment by:
Drumer
on 2nd January 2007 at 19:32
Lovely paintwork, Shame about the Coat-of- Arms.

I don't suppose we shall ever see a local Authority vehicle bearing "Ancient and Loyal"
Comment by:
Latic Tone
on 4th March 2007 at 00:37
That should come standard with all cars, think I might put one on mine.
Or maybe have half of the cars with Latics badges and half with Warriors badges.
Comment by:
Tony Johnson
on 22nd April 2007 at 20:08
The first AEK1 was an Austin SHEERLINE shame we have to go foreign.APPROX. 1957.
Comment by:
dave williams
on 14th April 2008 at 23:15
i still have an original ancient and loyal emblem from the mayors rolls royce.