Photos of Wigan
Photos of Wigan
Photo-a-Day Archive
Photo-a-Day Archive
Photo-a-Day (Wednesday, 22nd November, 2006)
Sir Francis Sharp Powell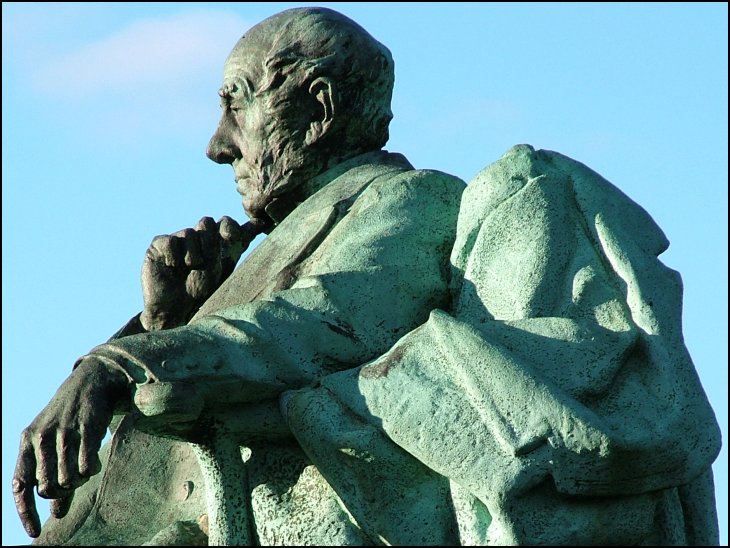 Statue Sir Francis Sharp Powell Baronet in Mesnes Park. Born in Wigan 1827. M.P. for his native town 1857 - 9 and 1885 - 1910. Erected by public subscription 1910.

Photo: Brian (Fuji Finepix S7000)
Views: 5,111
Comment by:
daghda maccuolahan
on 22nd November 2006 at 21:29
when I were a young lass everyone that passed by this statue used to rub its foot (not in picture) and it were shiny as awt. Do't young 'uns still do't same?
Comment by:
Brian
on 22nd November 2006 at 21:33
Hi daghda - Yes they do. Its not just the young 'uns, I had a go last week. ;o)
Comment by:
margaret rowden
on 23rd November 2006 at 11:49
One of the photos you have from me show my brother and his friends draped around him - it must have been taken before 1941 - that was when most of them were called up
Comment by:
margaret sudworth
on 22nd September 2007 at 18:37
when i look at Sir Francis Sharp Powell he looks deep in thought. i wonder hat he would think of the world today?
Comment by:
Laura
on 30th October 2019 at 21:17
I wonder perhaps or he was an ancestor of Baden . Hope rubbing his foot brought you all good luck,perplexes me Brian why you didn't include this in photo so I agree with you Margaret sudworth this thoughtful,thinking gentleman would be appalled.