Photos of Wigan
Photos of Wigan
New Gallery Contents
New Gallery Contents
New Photo Gallery
Scholes
3 Comments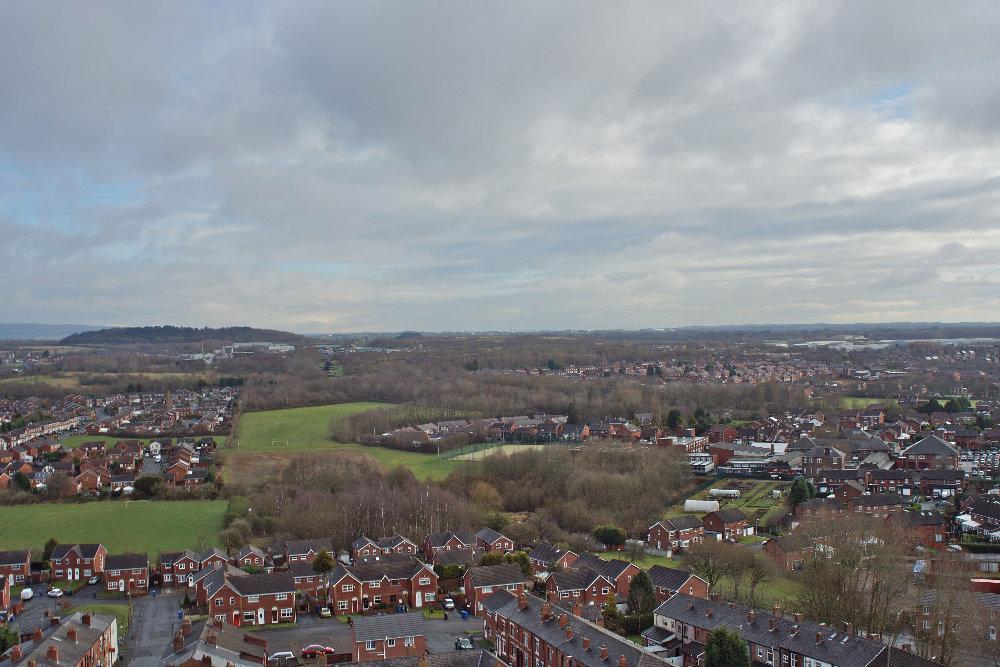 View from St. Catharines Church Spire, Scholes
Photo: Rev David Long
Views: 376
Item #: 323
View from St. Catharines Church Spire, Scholes, Feb 2013. Taken shortly after restoration of the leaning spire in Feb, 2013.

If you wish to use an original photo, a donation towards the cost of the rebuilding of the spire would be appreciated.
Donations should be addressed to the Hon. Treasurer, c/o The Vicarage, 70 Belle Green Lane, Ince, WN2 2EP.

Feel free to ask questions / leave comments with any photo.
I really love this view out of all of them.....I am sorry that I do not know what area I am looking at but I know somebody will tell me.....Thankyou for putting them up Brian and most of all Thankyou Rev. David for being so brave....cheers!!!
Comment by: Mick on 13th March 2013 at 08:32
Some nice allotments at 2 0-clock
The allotments belong to Rosebridge School, which spreads back from just below centre right of the pic. Above the patch of green left of centre can be seen locks 69-73 on the Wigan Flight.