Photos of Wigan
Photos of Wigan
New Gallery Contents
New Gallery Contents
New Photo Gallery
Scholes
4 Comments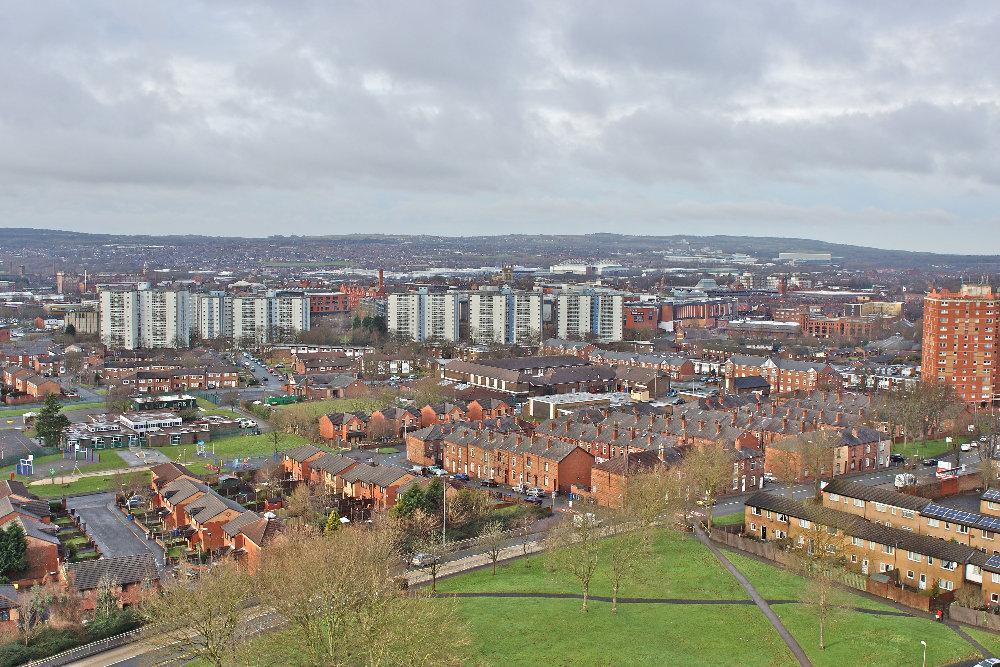 View from St. Catharines Church Spire, Scholes
Photo: Rev David Long
Views: 571
Item #: 319
View from St. Catharines Church Spire, Scholes, Feb 2013. Taken shortly after restoration of the leaning spire in Feb, 2013.

If you wish to use an original photo, a donation towards the cost of the rebuilding of the spire would be appreciated.
Donations should be addressed to the Hon. Treasurer, c/o The Vicarage, 70 Belle Green Lane, Ince, WN2 2EP.

Feel free to ask questions / leave comments with any photo.
Comment by: Shaun on 11th March 2013 at 21:55
It looks quiet Rev, when were the photos taken? Fantastic to see in so much detail tho thnx.
The pics were taken around 10.15am on Friday, February 8th. Shortly after I came down the architect went up for her final visit and the riggers began to dismantle the scaffolding.
Comment by: Mick on 13th March 2013 at 00:02
Very nice I didnt realize there where that many blocks of flats in Scholes until you see them all together
The dismantling and rebuilding of the spire is featured here: http://www.flickr.com/photos/falconer41337/sets/72157632142773617/