Photos of Wigan
Photos of Wigan
New Gallery Contents
New Gallery Contents
New Photo Gallery
Abram
15 Comments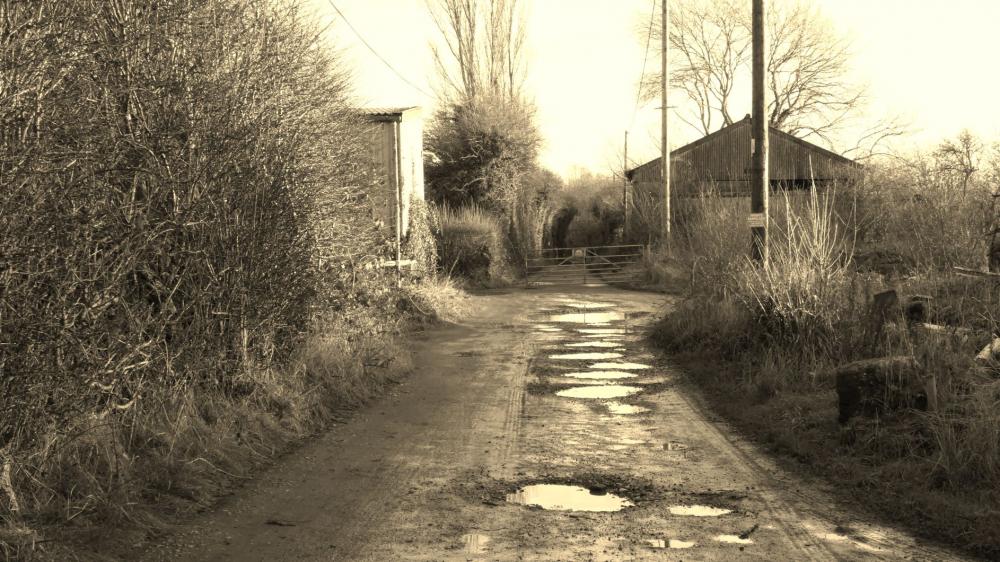 Hibberts Farm
Photo: Geoff
Views: 463
Item #: 1671
Hibberts Farm
Comment by: Geoff Hemsley on 6th January 2021 at 08:34
Photo Taken 27/12/20
Looking up Crankwood Rd from the old Abram Bus Terminus where the buses would turn around up and head back to Wigan.
It was just 10p to get the bus and then they raised it to 12p (Day Light Robbery) Eventually you could use a clipper card
With old Hibberts Farm on the left who would deliver the milk Face to Face to service which is lacking these days.
Its a Great Walk taking you up through to Crankwood Village to the new Mariner
Comment by: Eric R on 10th January 2021 at 04:50
Geoff,

Excellent Photographs.
Have you seen the postcard submitted by Mary SAYERS on "Album" - "Places" Item No. 8783. The comments there may interest you, particularly the comment by John TAYLOR.
Eric R.
Comment by: Eric R. on 10th January 2021 at 05:27
Geoff - Hibberts farm and this stretch of Crankwood Road, looks a little different to what I remember it. On the right where the barn stands, - that is where the old shippen stood. Immediately in front of this brick building was the midden and a large pile of cinders. There was always a problem for Mr Hibbert regarding vehicles driving at some speed through his farm, which was a danger to cattle crossing the road to enter the shippen.
Looking at your picture reminds me of two incidents that occurred there. A shallow (ish) trench was dug across the road one day,
in an attempt to slow down traffic. One car, a Humber Super Snipe, driven by a Crankwood resident, hit the trench hard enough to stop the engine. Another incident at about the same time, which I witnessed, was a very angry Len WARD, a farmer from Crankwood, filling in he furrow from the pile of cinders adjacent to the midden. I believe that Len had also found the furrow across the road, and he certainly had a severe sense of humour failure that day. I recollect that the furrow was replaced by two steel farm gates forming an "S" route for vehicles to negotiate which certainly slowed the traffic. I always thought that the entire length of Crankwood Road was an unmetalled public road maintained by Abram RDC. This being the only access to Crankwood from the Abram end. I recollect that there was a dispute over this.

Eric R
Comment by: Geoff Hemsley on 10th January 2021 at 12:38
Hi Eric.
Ah yes i was looking at that pic the other day which is taken further up after the gate you can see here. You can see init the road branching off to the left which would take you across to Park Lane
Its great listening/reading old stories of what happened.
On the left past the gate my Uncle Billy had a farm which was knocked down, i cant remember exactly where it was. My Aunty will know

I took a walk through from Crankwood the other day after walking up the canal to the swing bridge. Great to be out
Comment by: Eric R on 10th January 2021 at 16:51
Geoff,

Definitely no farm buildings on the left after Hibberts until Chadwicks Farm, just beyond the railway crossing, worked by John and Annie MILLS in my time. The crossing had yet to be laid down at the time of Mary's postcard in 1915. In the comment I submitted in connection with that entry, I mentioned a building at the end of this rail line immediately adjacent to the canal embankment. Just wonder if that was the farm building you refer to? There was most certainly no other buildings before Crankwood itself. A surname for your uncle might ring a bell with me.

Eric R.
Comment by: Geoff Hemsley on 10th January 2021 at 21:29
Yes i dropped a massive bomb shell here. I have since found out it wasnt Crankwood it was up Lee Lane where my Grandparents and other relatives had homes and farms, And my Aunty was born in BrabTree Cottage which is still there
Comment by: Eric R on 11th January 2021 at 03:59
Geoff, No Problem.

WW is an excellent website on which followers can refer back to earlier submissions.

May I refer you back to:-

P a D.,"Album" "Schools" Item 29370 - photograph by Frank ORRELL, May 2017.

If you are not already aware of this entry, it may be of interest to you, particularly the comments by Jack POTTER, commencing on 14 Jun 17.

Best Wishes,

Eric R.
Comment by: Geoff Hemsley on 11th January 2021 at 17:46
Thankyou Eric,
Yes that was useful. Im just trying to get a full gist of who lived where around that area. Aunties and Uncles and then i can post.
My Grandparents Lived at Crab Tree Cottage and other relatives near by
Once i find out more i can let you know

I have created a PDF of Abram Places been and gone and it has vastly changed so could email this over to you if it is of any interest
Comment by: Eric R on 11th January 2021 at 19:50
Geoff.
Your Dover Lock canal Bridge read.
Always interested.
Look forward to having your PDF when completed, particularly if anything was found along Park Lane before the world moved. No doubt my Email address group could be passed via WW.

Best Wishes,

Eric R.
Comment by: Geoff Hemsley on 13th January 2021 at 12:34
Hi Eric,
I have completed the PDF and sent it over to Ron at Wigan World.
Can you please email Ron and he will send it over, I have been having a few issues with my emails but will Ron will pass you my address if you need any further info. Abram was a really busy place
Comment by: Eric R. on 13th January 2021 at 14:36
Geoff.

VMT your last. Will contact Ron.

Eric |R|
Hi Eric
Did you managed to get the PDF? I did send it over to Ron to pass over to you?
Comment by: Eric R on 21st January 2021 at 10:43
Good Morning Geoff,
VMT your last. In sent to Ron after I received your entry ref|: PDF. No reply so far.

I will attempt to contact you by other means if Ron unable to respond.

Eric R
Hi Eric
Thankyou for your msg, i did send you 2 emails earlier today from my account, you can also click on the envelope icon to send me an email also