Photos of Wigan
Photos of Wigan
Album Contents
Album Contents
Wigan Album
pubs
2 Comments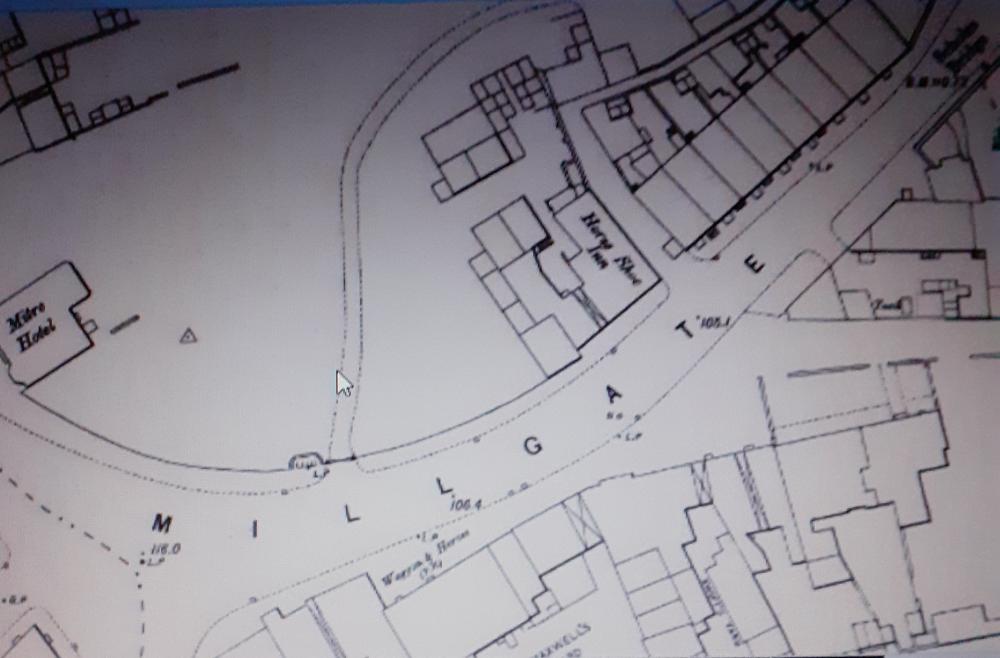 The Horse Shoe
Photo: Peter Walsh
Views: 384
Item #: 34745
When Station Road was built The Horse Shoe appears on the corner which is a different position? Could there have been a older pub and a new one built.
Comment by: Colin Traynor on 20th November 2023 at 12:33
Peter, I think you question throws up a lot of questions and some answers.
1. There was a previous posting showing a picture of The Horseshoe in a different location and further down Millgate, on that picture it is shown close to what I think was the railway bridge. Your map shows the possible location before the railway was bridge and Station Road were constructed.
2. The Waggon & Horses on Millgate would have been roughly opposite what would be a newly built Horseshoe, perhaps after the old one further down was demolished.
3. Further up from the Waggon & Horses past next door which would then or later become a Common Lodging House would be The Douglas Tavern on the corner of Douglas Street.
4. What is shown as the Mitre Hotel may have been what was to become the Baths Hotel or maybe at one time there were two pubs?
5. The map from my perspective seems to have a few anomalies, any chance of a expanded view and possible date?
Thanks for the challenge!
Comment by: Peter Walsh on 20th November 2023 at 21:24
Colin , the map is 1889 so as you say before the railway bridge and Station Road. They were built by 1902 and Central Station opened. The railways have brought the expensive buildings like the Horse Shoe and Library.