Photos of Wigan
Photos of Wigan
Album Contents
Album Contents
Wigan Album
U.F.O.
5 Comments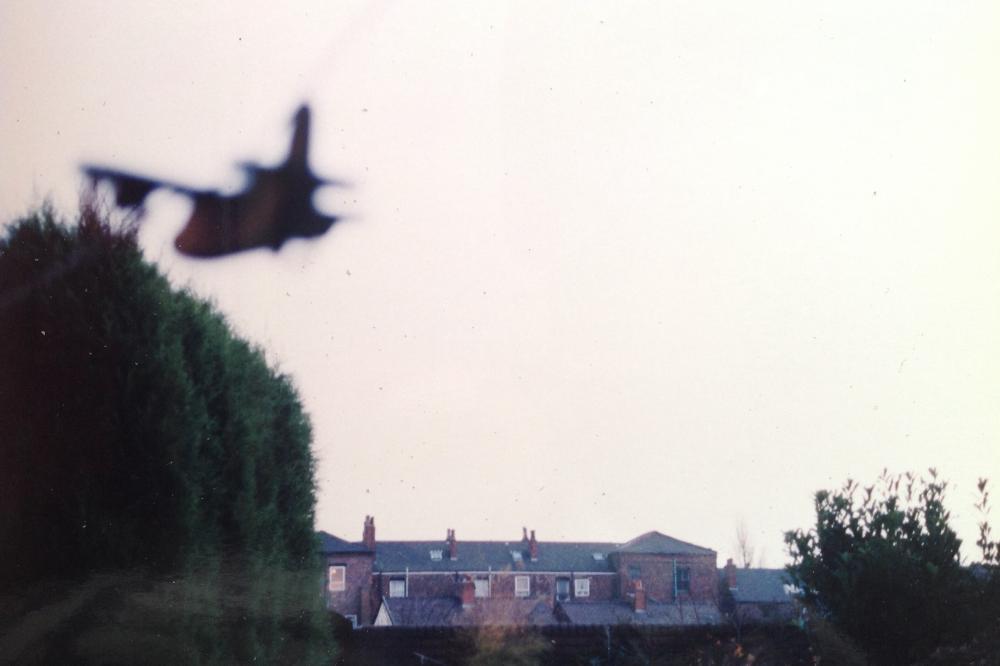 Unidentified flying object.
Photo: Eddie.
Views: 2,415
Item #: 27189
Low flying aircraft over Freckleton St. 1998.
Comment by: Mick on 10th December 2015 at 16:17
In August 1944 a B 24 Liberator crashed in Freckleton, killing over 50 people including children at the village school.

You can see all there graves in the cemetery
Comment by: Cyril on 10th December 2015 at 17:46
Wonder if that was the plane that developed a fault whilst flying over Wigan, it was circling very low around the town for quite a while burning off fuel before it could land safely at Manchester, anyone else remember that.
Comment by: BA on 11th December 2015 at 11:00
The terrible tragedy of 1944 will not be forgotten. The village is next door to the BAC runway at Warton and low flying aircraft are unfortunatly common
Comment by: Albert. on 11th December 2015 at 17:16
If anyone is interested in the aircraft disaster that occurred in Freckleton, in 1944, go to https://www.google.co.uk/?gws_rd=ssl#q=Liberator+air+crash%2C+freckleton
If this UFO is an aircraft, it was probably made by Airfix. The blurriness is not typical motion blur, so it is probably a lot closer to the camera that anything else in the photo. The background is quite sharp.