Photos of Wigan
Photos of Wigan
Album Contents
Album Contents
Wigan Album
Springfield ARLFC
6 Comments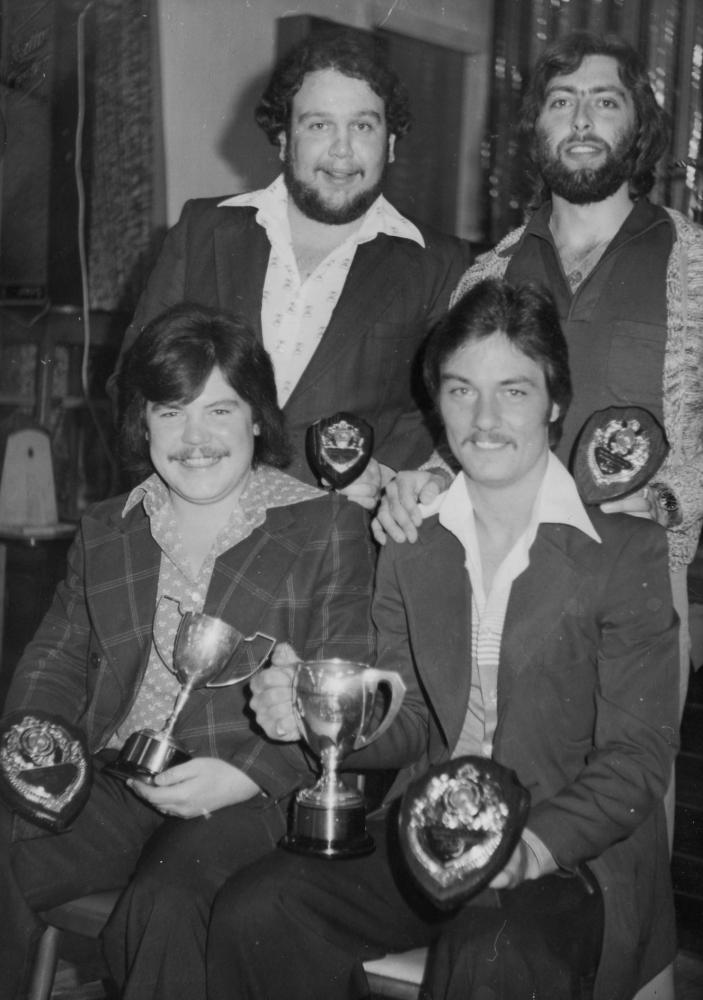 Player of the Year night
Photo: Dave Wigman
Views: 1,704
Item #: 9830
Player of the year award winners Alan Pye and Jim Melling (standing) and Alan Butler (runner up) and Dave Wigman (winner)circa 1978.
Comment by: malc holland on 12th March 2009 at 16:03
Great picture Look at those collars and hairstyles! - This photo looks like a casting session for a 70s 'Austin Powers' movie. I was with 'Algy' Pye the other week at a funeral –not seen him for twenty years – he's living Leyland way, working as a teacher in Skem and has had a triple by-pass op – bet he wishes he still had that facial hair – I think this must have been the night young 'Bucky' lost his diet sheet, never to be found again!
Comment by: Jimmy melling on 23rd November 2011 at 00:43
The only time Wiggy ever won anything without having his good looks spoiled. Al won but his looks couldnt spoil. Bucky was breaking in Terry the Horses teeth.
Comment by: Ian THornley on 10th December 2011 at 17:53
Comment by: Jimmy on 1st March 2014 at 00:51
Not me Wiggy....usual suspects! Banjo man, Lives in a Lorry or runs a roofing outfit.
Comment by: Graham Moss on 12th June 2018 at 07:55
A split second after this photo was took true to form Wigman dropped the trophys. Just like he dropped the ball every pass he got. Whats he doing with his gum shield in?
Comment by: peter roberts on 29th June 2020 at 13:20
Sadly Dave Wigman passed away Christmas Day 2019