Photos of Wigan
Photos of Wigan
Album Contents
Album Contents
Wigan Album
Aspull RUFC
12 Comments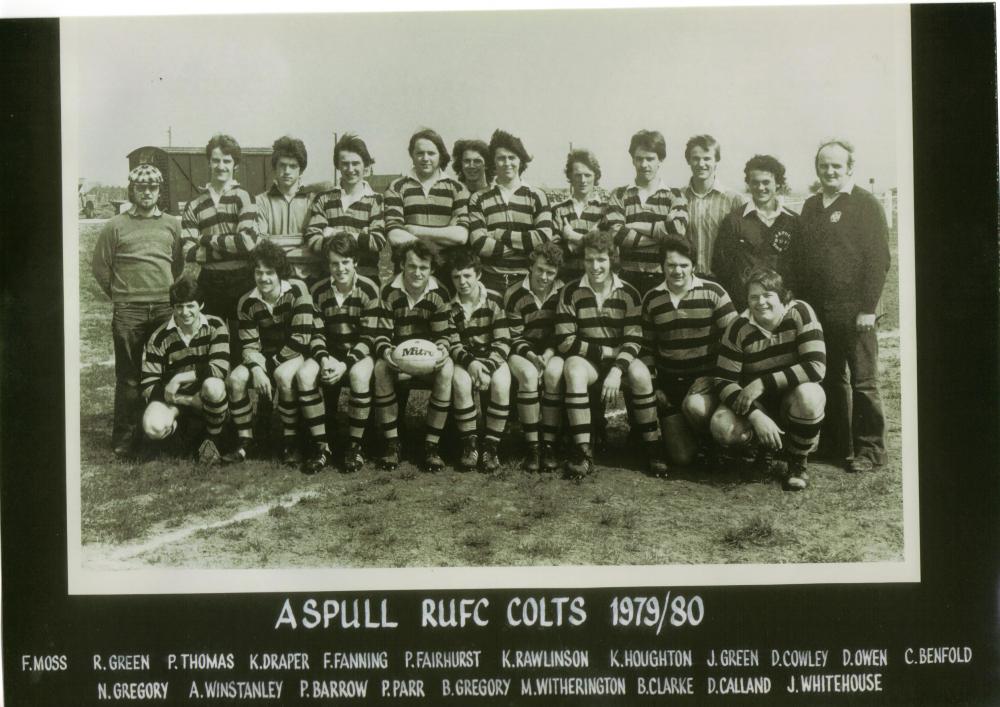 Aspull rugby 1980
Photo: Fozzy
Views: 6,320
Item #: 7887
Aspull RUFC 1980
Comment by: bluesfan on 4th November 2008 at 18:44
I worked and knocked about with Phil Parr around the time this photo was taken. Daft as a brush and a legend in his own lifetime. Cracking lad who now lives in Australia. All the best Phil! Tony
Comment by: dave cockrell on 18th June 2010 at 12:20
What a team , played with this team for years , Freddie and Colin , fantastic chaps , hope you are all doing well , hope we all get together for a drink soon , Woggy
Comment by: Malc Holland on 15th October 2012 at 17:02
John Whitehouse RIP 11th Oct 2012 – farewell 'big fella'
taken from us much too young
RIP Big John,

My thoughts are with the family who me,my mum and dad Tom and Margaret Gregory knew well from the Rugby Club and Gradly Aspull folk.

Andy Gregory
Australia
Comment by: Freddie Moss on 16th October 2012 at 12:32
So sorry to hear about John,thoughts are with his family at this very sad time - good memories of days at Aspull Rugby Club.RIP big fella.
Comment by: Phil Parr on 18th October 2012 at 09:18
Very shocked to hear of the passing of John RIP big fella even though not seen these. Guys for over 30 years I still have a lot of good memories. My thoughts are with the Whitehouse family
Comment by: Colin Benfold on 23rd October 2012 at 19:58
Only just heard the devastating news of big Johns death from Fred Moss.He was a great lad and we all had some great times together in those days.si ncere sympathy to his family
Hi Ya Woggy,

Its Andrew(Andy) Gregory, used to play prop in the year below, hope you are well mate, do you have any contact E Mail for Ian Whitehouse, just wanted to say how sorry I was about Big John.

Cheers
Andy
I was just browsing on this website and i am very shocked about poor john whitehouse sadly passing away he used to be in my year at aspull high school,
Comment by: Phil Parr on 17th May 2017 at 21:46
Sad news with the passing of Fred Fanning another one gone to soon RIP Fred.
Just been told of the passing of Brian Clarke another taken too soon , thinks God is starting a rugby team
Funeral Thursday 31.08.17 .11.00 hrs ince
Rip Brian another good guy taken too early