Photos of Wigan
Photos of Wigan
Album Contents
Album Contents
Wigan Album
WIGAN WHEELERS
9 Comments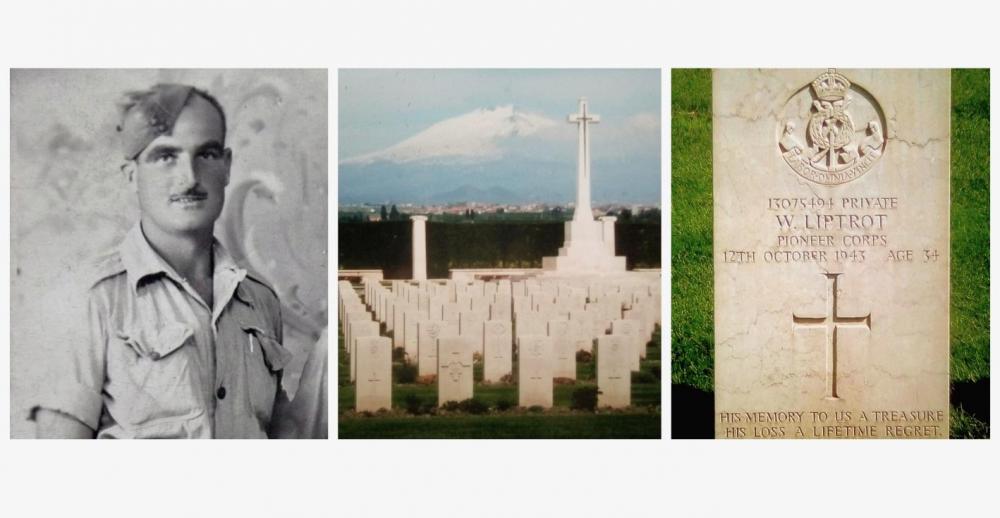 Remembered...
Photo: stuart liptrot
Views: 768
Item #: 32792
William ("Bill") Liptrot. Wigan Wheeler.
- In the shadow of Mt.Etna.- Sicily.
Catania Cemetery.
Comment by: Roy on 23rd November 2020 at 09:51
Stuart, not the place he would have wanted to have been buried, but nevertheless a what beautiful spot.
Comment by: Veronica on 23rd November 2020 at 10:46
So emotional and gratifying to visit the War Grave Cemeteries. So well looked after and in some very beautiful settings such as this one. All well regimented and all alike. It's a credit to those who care for them. When I visited a Grt Uncle's grave, it was a comfort to know when I came away they are cared for so tenderly and respectfully.
Comment by: Roy on 23rd November 2020 at 12:08
??? What a beautiful spot !!!
Stuart, there's an entry for him on the Find A Grave website:
https://www.findagrave.com/memorial/39309539/william-w-liptrot
However, they don't have an images for his grave. You might like to add yours (including his photo) to the site.
I've been adding images I've taken of commemorations on family headstones in local graveyards to the site - which is quite a good site to start with for anyone looking for a relative's grave.
Comment by: Linma on 23rd November 2020 at 15:53
A photo submitted in October shows two brothers who were reunited by accident in 1943. Lovely photo and yet this one, for some reason, tugged at my heart strings.
Comment by: Tom on 24th November 2020 at 13:29
Our dad was in the pioneer corps in ww2, he was from wigan the scholes area
Comment by: stuart liptrot on 24th November 2020 at 15:28
Re..Linma. Unfortunately- William was
The younger brother in the, "Chance meeting in Sicily 1943.". Photo , posted earlier.....
Comment by: Linma on 25th November 2020 at 06:36
My Dad, John Massa, was one of the lucky ones he came home. He was in The REME and served in Alexandria. RIP to all those brave men and women who didn't make it back to the ones who loved them.
Comment by: WN1 Standisher on 27th November 2020 at 09:44
It always brings a lump to the throat when you walk into one of these places, however big or small. Unbelieveably quiet and every stone and row pristine. Been out to Belgium a couple of times to pay respects to a Great Uncle who fell in WW1, and also to Ypres, the last time for the Sunday in 2018 for the 100 years armistice. A very moving day.